Nicole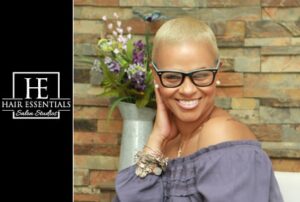 Address:
4695 Washtenaw Ave, Ann Arbor, MI 48108
Phone:
Other:
Book an Appointment on StyleSeat
Salon Specialities:
– Hair Salon
– Hair Color Specialist
– Blow out
– Cut
– Perms
– Extensions
– Curls
About Me
30 years plus in the industry of Cosmetology. To rescue someone by simply saying "yes, I'm Available," to put a smile on your face & to make you feel pretty is what I do for a living. And guess what??? I LOVE IT!!!
I've been honored & awarded at hair shows, on tv shows, and in magazine articles. If you're looking for a stylist who loves a challenge, breathes, eats, and sleeps hair…..I'm your girl. Let me develop a relationship with your hair, then you.
Book your appointment and let my fingers do the walking. See ya soon.