Makeup Artist
In & Near Ann Arbor, MI
Makeup is an excellent way to enhance a woman's natural beauty. However, doing your own makeup and getting it done by professional makeup artists are two different things. Why? Because makeup is a skill that takes several years to master.
If there is a special event coming up or you are planning your wedding day, you should never ignore the importance of looking your best. A makeup artist is a professional who can help you achieve the look you have always dreamt of – and make any occasion unforgettable. Provided it is done right, makeup will both accentuate your natural beauty and make you look amazing on the camera.
At Hair Essentials Salon Studios, we have a team of skilled makeup artists in & near Ann Arbor, MI who have a strong passion for capturing what you are actually looking for. Based in Ann Arbor, MI, we have worked with a wide range of clients who come to us over and over again to look their charming best on occasions.
Every time you step into our beauty salon in Ann Arbor or have our makeup artists travel to your location, you can feel confident that we'll go far above and beyond to amplify your natural beauty. The makeup will be in place for hours in a row, no matter where you are.
If you are a professional makeup artist in & near Ann Arbor, MI, and want to rent a studio, we have the perfect space for you. Call now!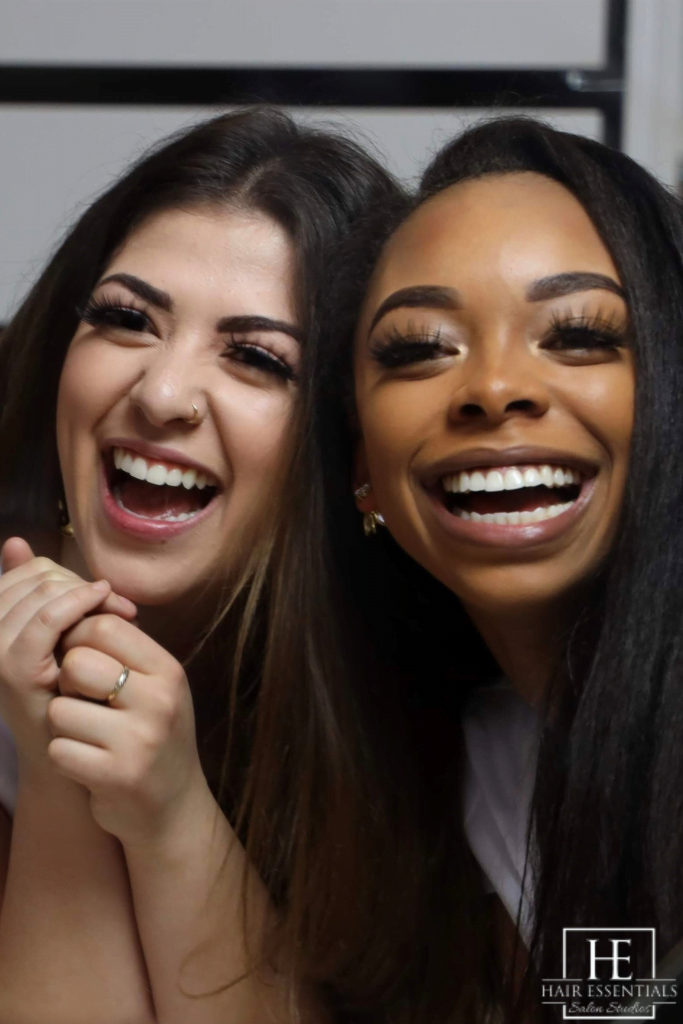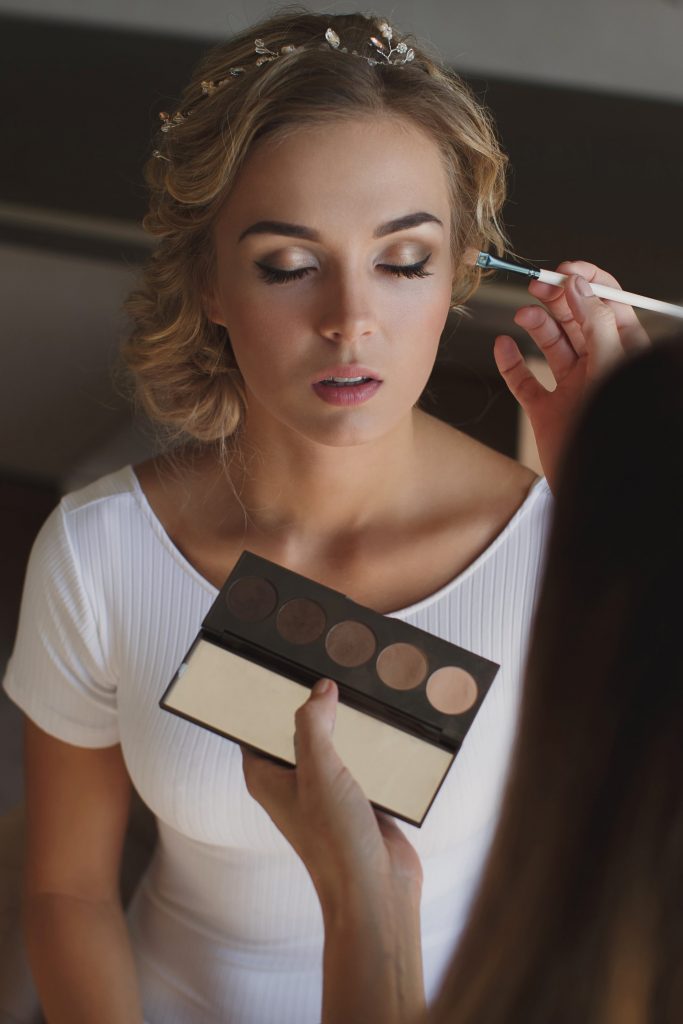 Why You Should Hire Our Makeup Artists
Plenty of women do their own makeup. But that is the everyday makeup – not for a special event or occasion. When you are looking for bridal makeup, wedding makeup, party makeup, or prom makeup, you should always seek the help of an expert makeup artist. Professionals are trained in doing makeup that is not just flawless but also captivating.
On your big day, you want to look simply beautiful. Whether it is your wedding day or any other special event, you deserve to look nothing but the best. The makeup should make you feel confident and comfortable with yourself.
When you start searching for makeup artists, you'll come across many professionals near your location. In fact, you could easily get overwhelmed when it comes to picking the best one. Since it is about your big day, you can't afford to choose the wrong makeup artist. Professionals carry a lot of experience in doing makeup such as bridal makeup, prom makeup, party makeup, touch up, and much more.
At Hair Essentials Salon Studios, we understand how important it is to look and feel best on an important occasion. Our makeup artists in & near Ann Arbor, MI are quite well-versed with the use of a wide range of top-quality products and tools.
Have Questions? Talk to a Makeup Artist at HESS!

Call Now!
We Use Top-Notch Makeup Brands and Products
Whether you look for a soft, textured hairstyle or want to wear a modern chignon look, our makeup artists will help you achieve exactly what you are looking for. We'll make you feel both natural and glamorous at the same time. In addition to using top-quality makeup products, our makeup artists are well-trained to evaluate skin types and tones and suggest tips to take your beauty to the next level.
Our makeup artists use only high-quality brands such as:
Estee Lauder
Mac Bare Minerals
Anastasia
Choice of makeup products is extremely important. One product may not be the right one for all situations. The selection of brands may change depending on the location and the weather in that location. Our make-up artists know which products to use to match your specific needs.
Apart from bridal and party makeup, you can also visit our beauty salon for simple makeup, eyelash extensions, microblading, eyebrow threading, etc. Every time, we'll ensure you look and feel amazing.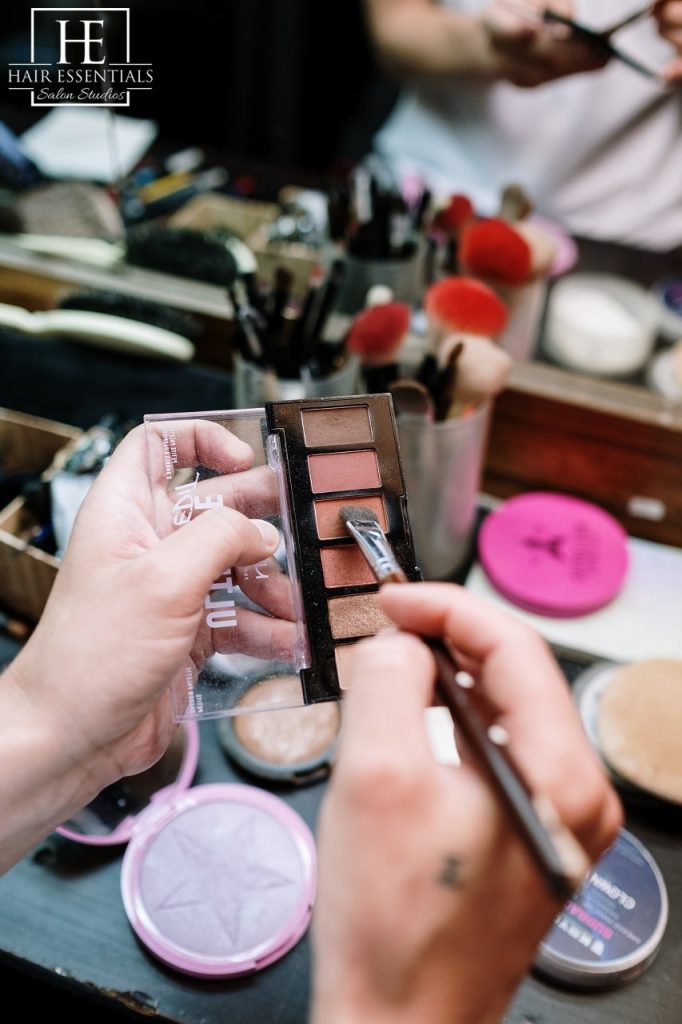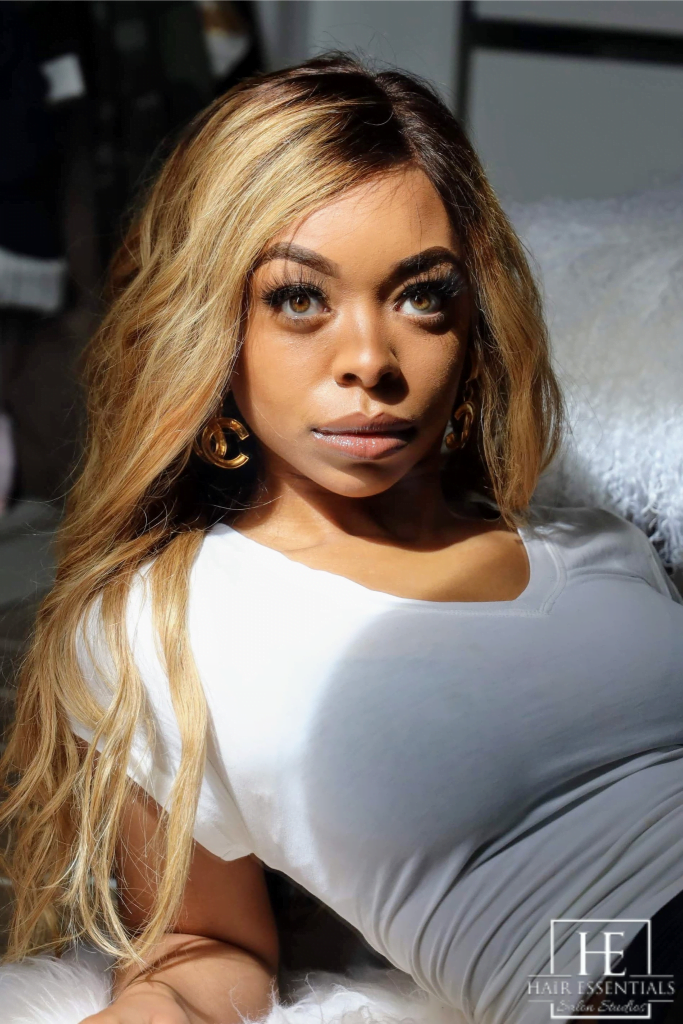 You'll Like Being Around Our Makeup Artists
Our talented makeup artists have a track record of winning over clients with their amazing methods and skills. Each of these professionals brings in-depth knowledge and tons of experience to enhance beauty. Our artists have the expertise to keep you glowing – regardless of the weather and the time of the day. Take as many pictures as you want. You can feel confident that you'll look alluring from the very first photo to the last one.
Trusting the makeup artist you hire is of utmost importance for the best results. The makeup artist you choose is ultimately going to spend multiple hours with you and the bridal team. Therefore, you should work with a makeup artist who is easy to go with and listens to your concerns.
Our makeup artists in & near Ann Arbor, MI work with utmost professionalism. They truly listen to what you have to say. You can always feel free to ask them any questions that you may have. Rest assured that you'll start to immediately feel at home with our professionals. You'll love to communicate with our makeup artists. In addition to providing you with beautiful makeup exactly as you want, the makeup artist will also motivate you and boost your confidence to make the most of your special day.
Contact Us for a Personalized Quote
Our team of beauty artists is well-known in and around Ann Arbor, MI for their unique talents, methods, and skills. Whether you want hair, makeup, and beauty salon services for your wedding, party, or prom, you should head straight to our studio or give us a quick phone call for a quote.
Once you have experienced the exceptional artistry of our professionals, you won't even think of going anywhere else.
We also offer salon suite rentals for all the beauty professionals who aspire to open their own beauty salon in Ann Arbor. Call now and rent a studio!
Contact us today!