Hair Braiding
In & Near Ann Arbor, MI
Whether a social function or a business event, you can always find a hair braiding style to perfectly suit every occasion. The good news is that braiding techniques have evolved dramatically over the years. Today, you will come across an overwhelming number of hair braids, with newer styles coming up. If you plan to get unique hair braids, you should seek the expert help of hair braiding specialists. These professionals are highly skilled and trained in the creation of intricate hairstyles.
Hair Braiding Styles for Every Place or Occasion
What sets a hair braiding service apart is a broad choice of styles and the creation of every style with perfection and finesse. Based on the hairstyle you want and the amount of time you have, a hair braiding salon should be able to fulfill your specific needs.
At Hair Essentials Salon Studios, we follow a well-defined braiding process in order to deliver the best results. Before braiding begins, our highly skilled professionals will first get your hair ready. This includes giving your hair a special treatment so that the hair becomes soft and smooth.
Once the hair is ready to be braided, the hairstylist will go ahead and braid your hair exactly in the style and pattern that you want.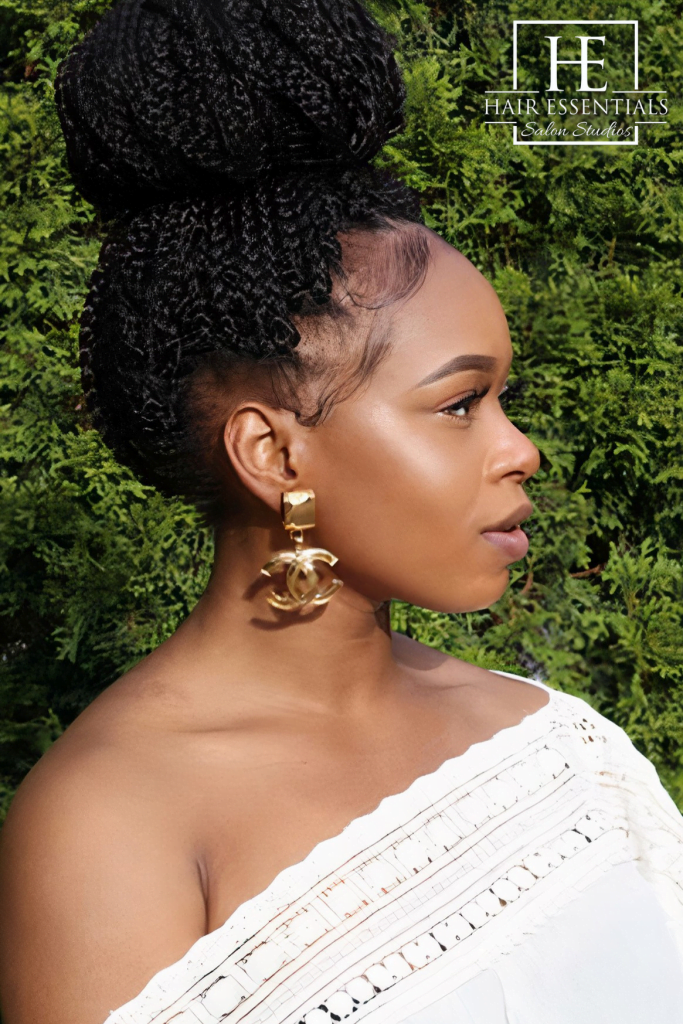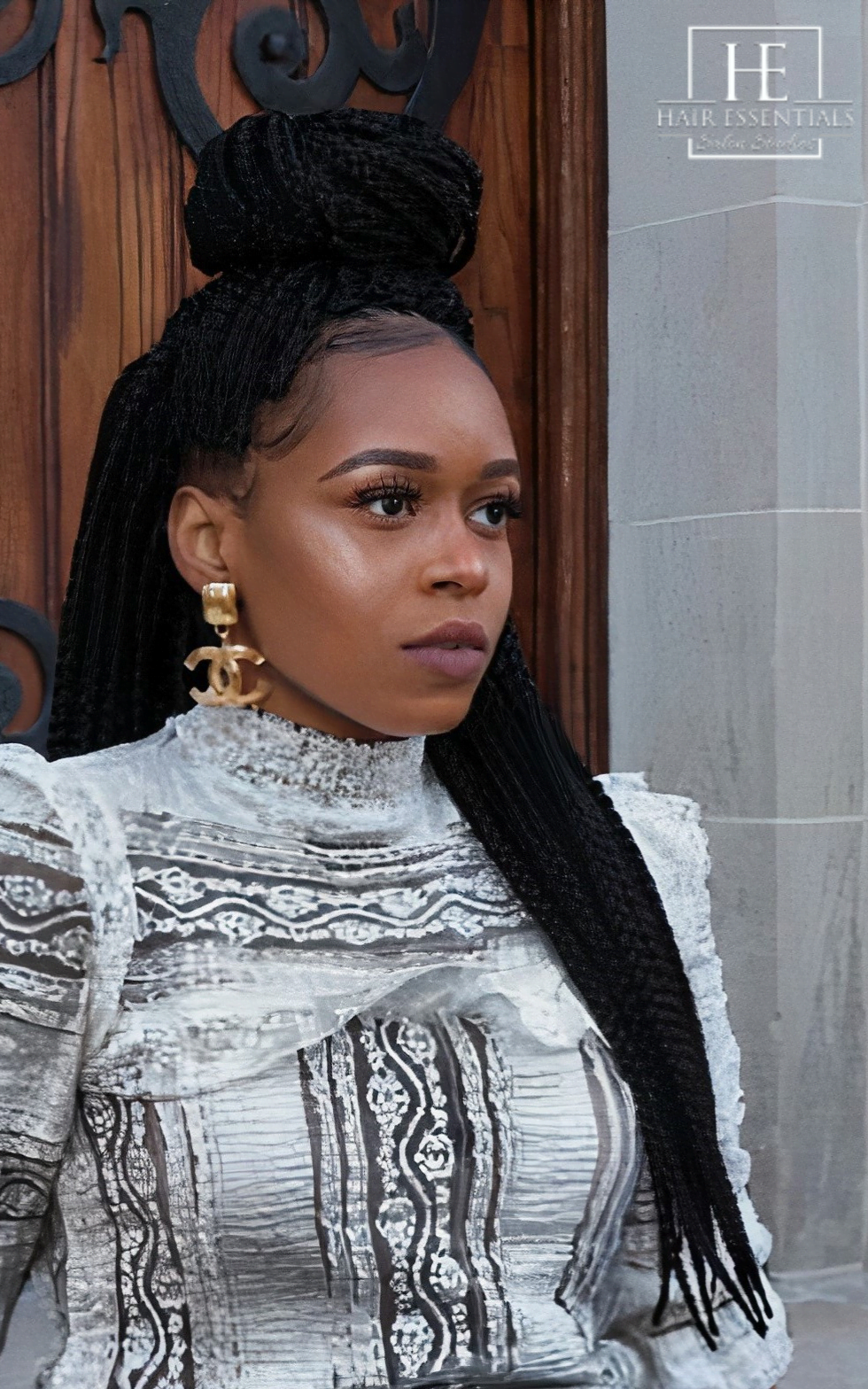 Types of Hair Braiding
The world of braids is endless! It is crucial to understand the difference between different types of hair braids and the situations and occasions they are ideal for. There are many more braid styles than you can actually imagine. Whether you want to look messy, neat, or something in between, there are braids to suit every mood. Given below are some of the hair braiding styles for your knowledge.
French Braid
Simple yet stylish, this hair braid is ideal for a hot summer day. In fact, you can wear it to the office or school. If it is the first time you are doing it, you may take a little more time. Once you have practiced this hairstyle, you can easily have it done in a matter of 3-4 minutes.
Dutch Braid
This hair braid is the opposite of a French braid. This hairstyle is liked for its depth and structure. You can have it done in a half-up style or bun style. However, you will need to practice the style to master it. The process can get a bit complicated but the result is worth it.
Fishtail Braid
This is one of the most intricate hair braids. If you look for a hairstyle that will be ideal for a lavish occasion, the fishtail braid is the choice to pick. The creation of this braiding style involves a great deal of delicate weaving. The hairstyle gets its name from its fish tail-like look.
Rope Braid
Rope or rope twisted braid easily. Give it 2 minutes and it's done. The hairstyle looks like two ropes twisted together. If you're late, this is the ideal hair braid style to get out the door fast. Hair braid stylists in a salon offer multiple variants of rope twisted braid styles.
Waterfall Braid
The sheer elegance of the waterfall hair braid has made it a favorite of a large number of women. The style has beauty, delicacy, and a vibe that quickly attracts eyeballs from all around. If you have a wedding event coming or want a beautiful braid for a prom, go for a waterfall braid.
Ponytail Braid
This hairstyle appears exactly like a ponytail. The only difference from a traditional ponytail is that it is braided. Therefore, it looks much more tasteful. Be sure to give it a try!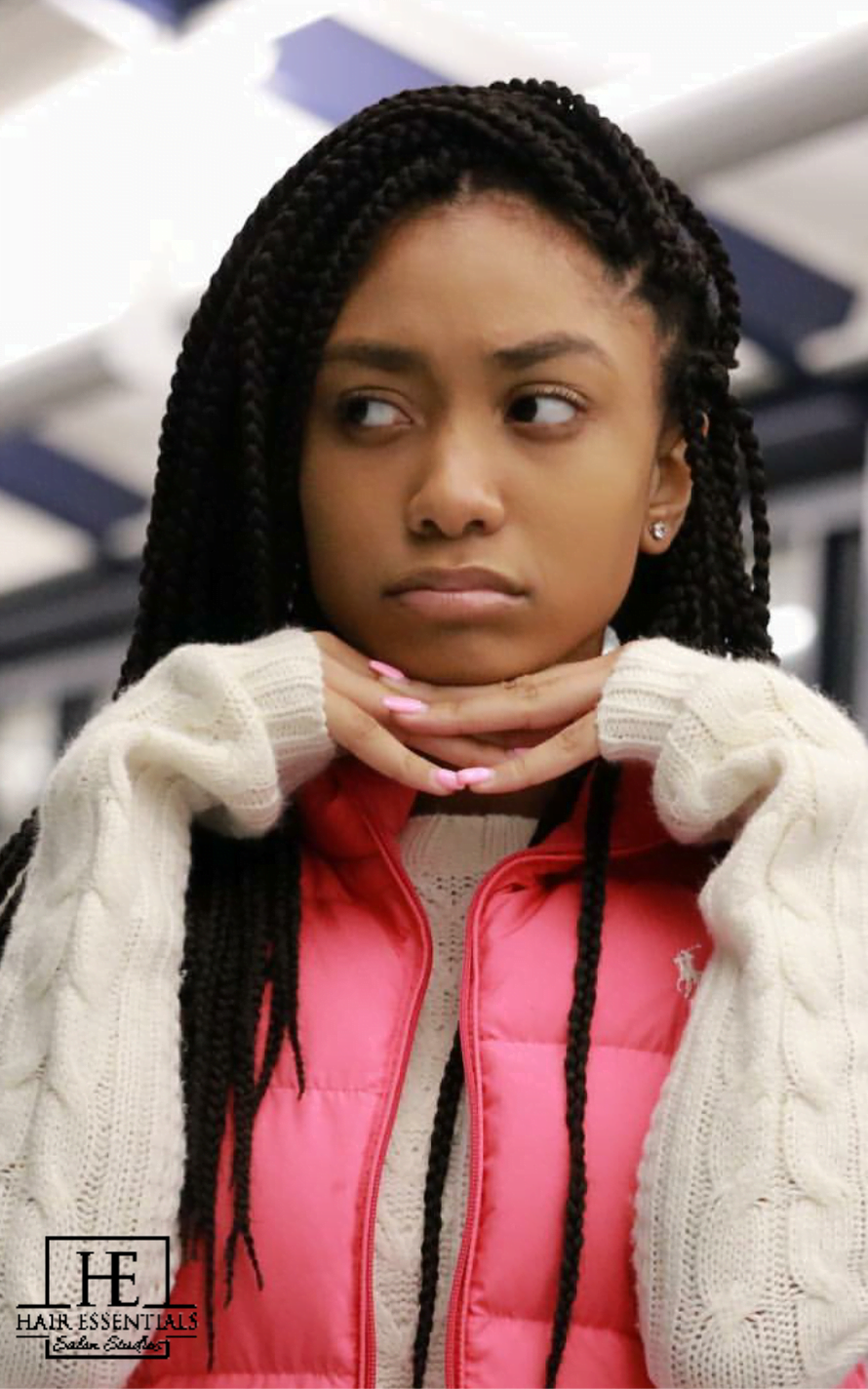 Talk to a Hair Braiding Specialist at Hair Essentials Salon Studios!

Call Now!
Looking for a Hair Braiding Salon in & near Ann Arbor, MI?
When you are in search of hair braiding in & near Ypsilanti, you should rely only on the most trusted and reputed ones. Hair Essentials Salon Studios (HESS) in Ann Arbor, MI, is very well-known for its host of hair care services including hair braiding, hair extensions, hair color, and hair salon as well as salon suite rentals.
If you plan to have beautiful and versatile hair braiding styles for wedding ceremonies, dates, parties, business events, or everyday activities, you should get them done by our expertly trained hair stylists in an accurate manner.
Our hair braiding specialists in and near Ypsilanti will help you make the right decision as to which hair braid will be perfect for your specific need. For example, women with long hair and short hair will need to go for different braiding styles for a natural and seamless look.
While you are at our hair braiding salon in Ypsilanti, you can feel confident that you will receive the best braiding service at affordable rates.
For your free hair braiding consultation or salon suite rental, give us a phone call or write us an email using the contact form.