Eyelash Extensions
In & Near Ann Arbor, MI
What Kind of Eyelash Extensions Are the Best?
Eyelash extensions have become a popular aspect of our society, with celebrities and common people alike. When you want the best eyelash extensions in & near Ann Arbor, MI that will make you look more luxurious while helping your beautiful eyes stand out, Hair Essentials Salon Studios can help.
We offer Sable Extensions that are made out of actual fur, Mink extensions made of Chinese or Siberian Mink, Faux Mink extensions that are made with a synthetic material, Silk extensions, and more.
Shorten Your Morning Beauty Routine
You are far too busy to spend an excessive amount of time in the bathroom mirror. When getting ready for the day, wouldn't it be nice to forget about your eyelashes for once?
Instead of putting them on during the day and taking them off at night, why not visit Hair Essentials Salon Studios for a professional eyelash extension application that will give you that dramatic effect while making your eyes pop.
We also offer salon suite rentals for those beauty professionals that want to open their own salon. Contact us for more information!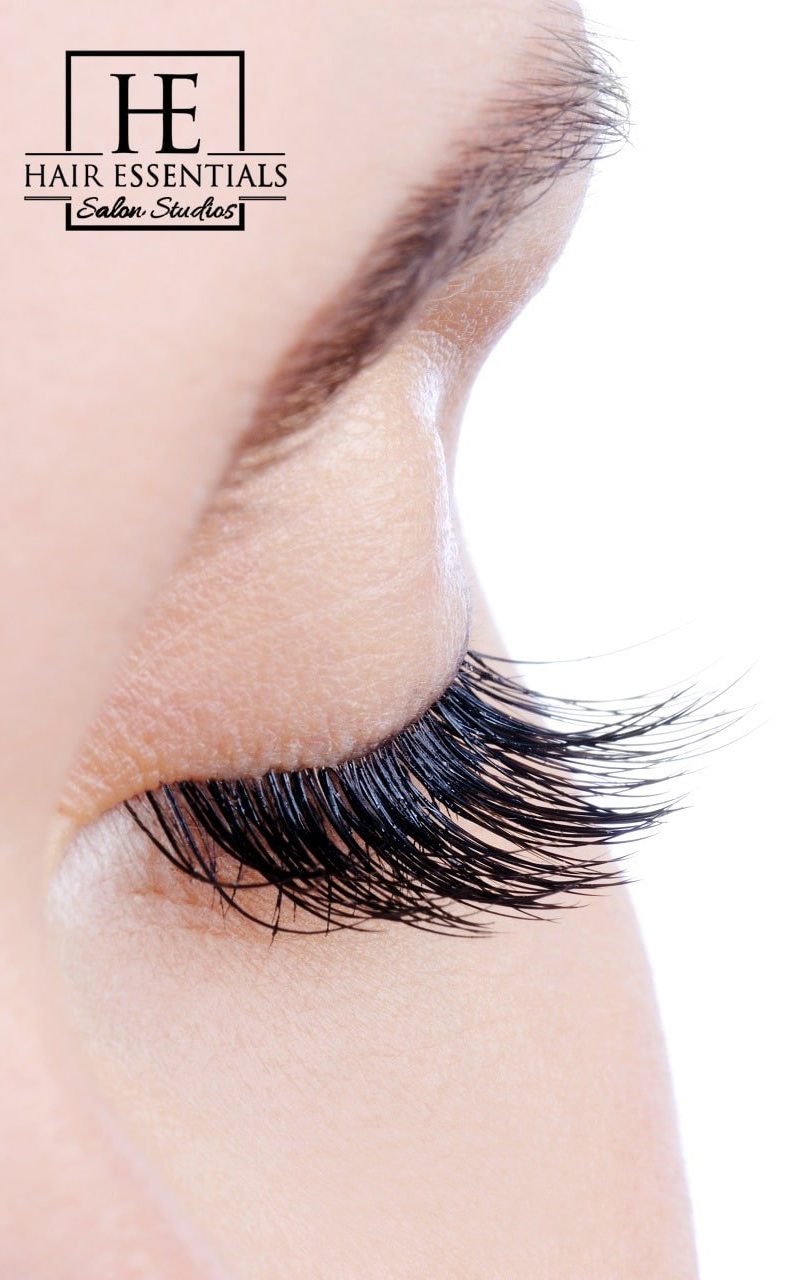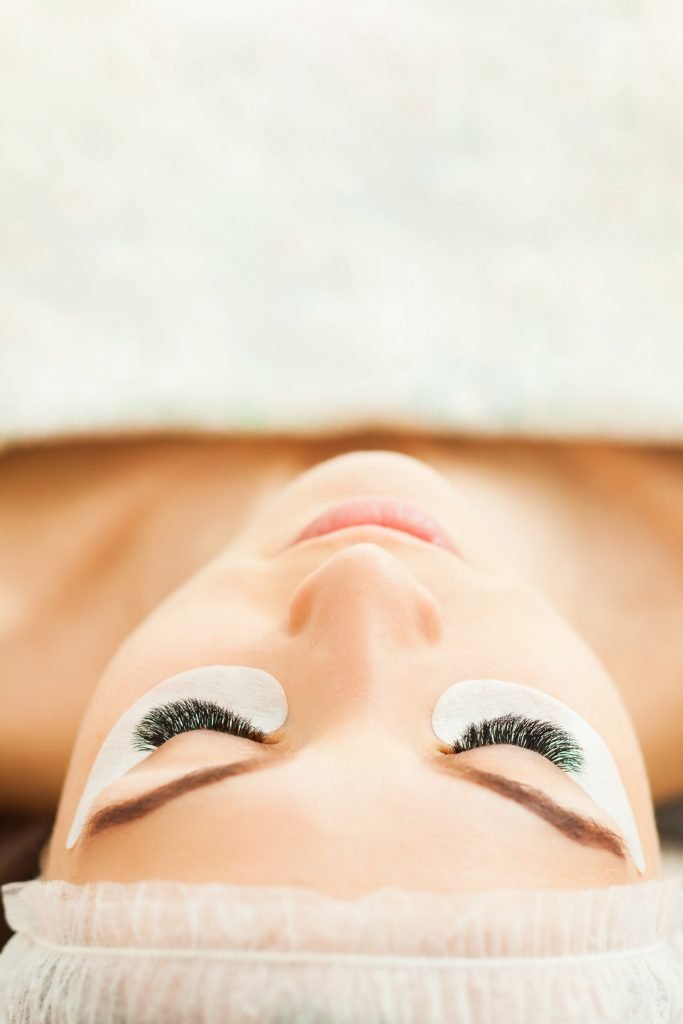 Types of Professional Eyelash Extensions
You have a few choices when it comes to lash extensions. Your choice may depend on the look you want to present, as well as the quality of the eyelash extensions. Whatever type of extensions you choose, you can bet that they'll look terrific on you.
Now, let's evaluate some of the most popular eyelash extensions on the market:
Sable Extensions
These lashes are created from sable fur. They are extremely lightweight and are considered the thinnest eyelash extensions available. Sable extensions are easy to apply and look natural. The cost of Sable eyelash extensions may be prohibitive for some customers.
Mink Extensions
Made from actual mink fur, these eyelash extensions look natural and are worn by celebrities like Beyoncé.  These extensions are thin, easy to layer, and help create a full look. Similar to the Sable eyelash extensions, these can be expensive. They also require re-curling when they get wet since they're made from actual hair.
Faux Mink Extensions
For a more affordable option that looks like actual fur eyelash extensions, we offer Faux Mink extensions in Ann Arbor and Ypsilanti, MI. These eyelashes look natural and are incredibly simple to maintain, even if they get wet.
Silk Extensions
These lash extensions are created from synthetic fibers. These extensions are cheaper and thicker at the bottom while they tend to be thinner on top. These professional lashes give the illusion of a fuller lash line without putting too much weight on your own natural eyelashes.
Synthetic Eyelash Extensions
If you are on a budget, synthetic eyelash extensions will provide the level of flair you expect. These extensions can be worn for any occasion, as they are full and thick while also adding a bit of weight. These tend to be the heaviest of lash extensions, and if they're not properly applied and maintained, they can ruin your own natural eyelashes.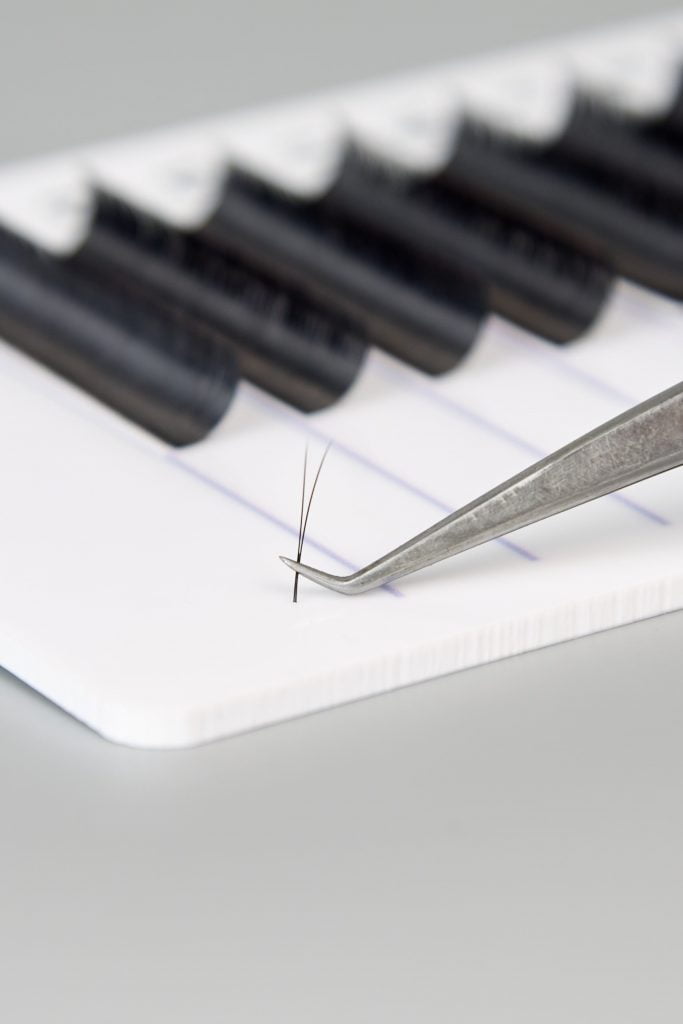 Have Questions? Talk to an Eyelash Extensions Expert!

Call Now!
Eyelash Extension Looks
Depending on the look you want to present, there are different options for customizing eyelash extensions: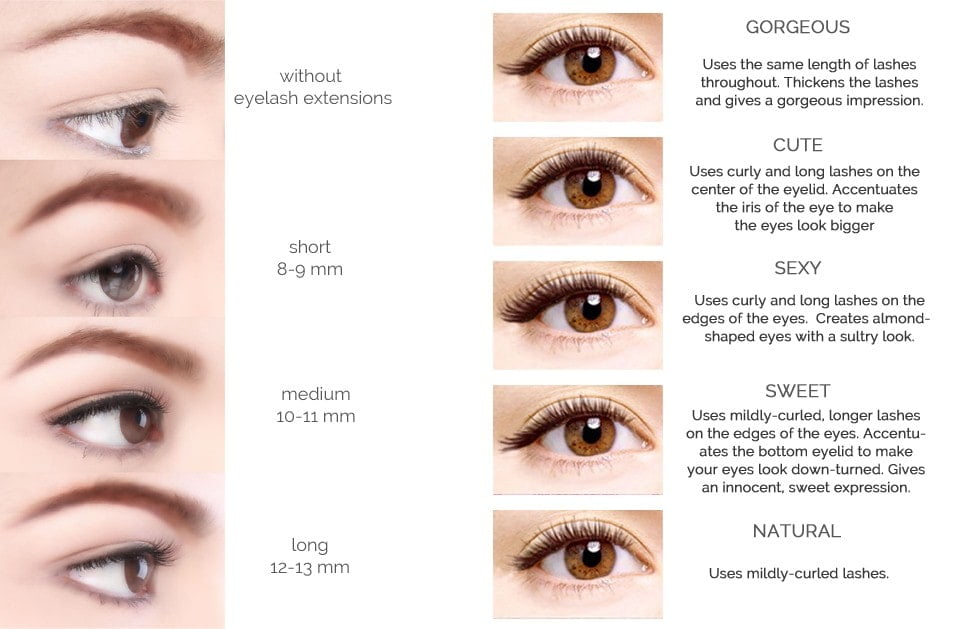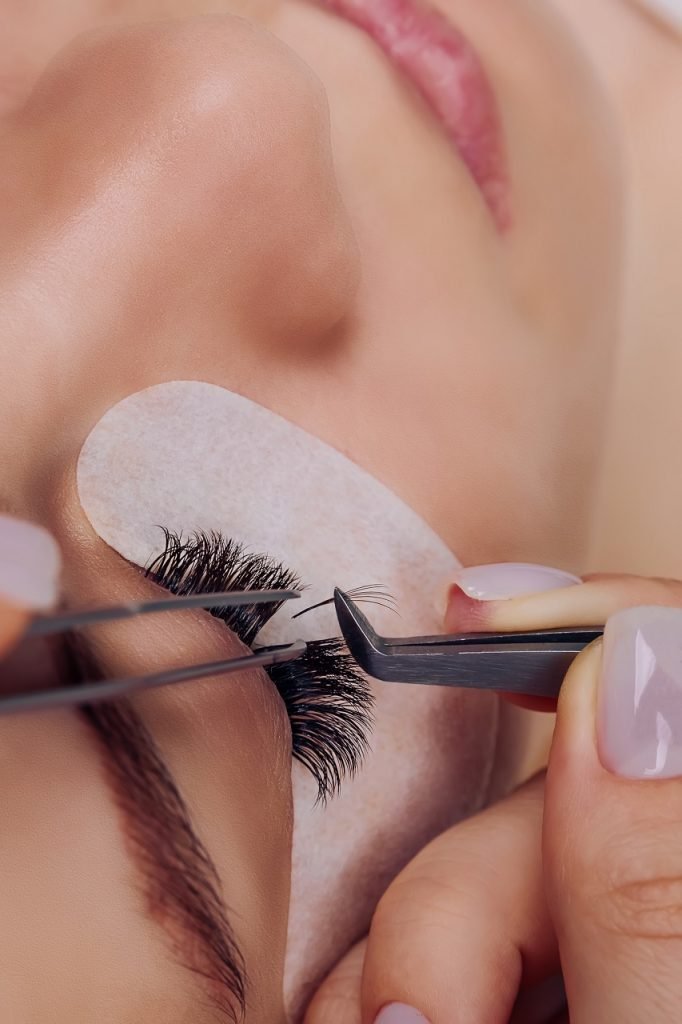 Why Choose Eyelash Extensions
A Brand New Look
When you want a makeover, you have many options. You can change your hairstyle, wardrobe, and even your hair color. However, eyelash extensions applied by a professional can boost your appearance, even if everything else stays exactly the same.
Many women find that their eyelash extensions make them look and feel more attractive, and yet the application process is so easy and affordable. Many women, in fact, wonder why they didn't opt for lash extensions sooner, given just how good they look wearing them.
Make Your Eyes Pop
Many people who get eyelash extensions marvel at how many people compliment their eyes after having the lashes applied. With long and luxurious lashes, the colors of your eyes will truly stand out. Depending on what type of lashes you select, you could find the beauty of your eyes getting noticed by everyone you meet.
More Confidence
When you look good, you often feel good. Getting quality eyelash extensions applied can boost your appearance in all new ways. This increased attractiveness can help you stand a little straighter and carry yourself with greater self-esteem.
A Bigger Boost at Work
When you look and feel your best with eyelash extensions, you can find yourself getting greater results at work. You may find that your sales increase or that your customers react to you a little better. When it comes to eyelash extensions and confidence, they just might be the best thing you could have asked for when you want to get ahead professionally.
More Romance
Whether you're single or taken, you're sure to gain all the right attention with stylish and quality eyelash extensions. With lash extensions causing your eyes to really pop, those suiters will surely find you just as attractive as you hoped. The one you love most is sure to notice your new lashes, leading to more heat in the relationship.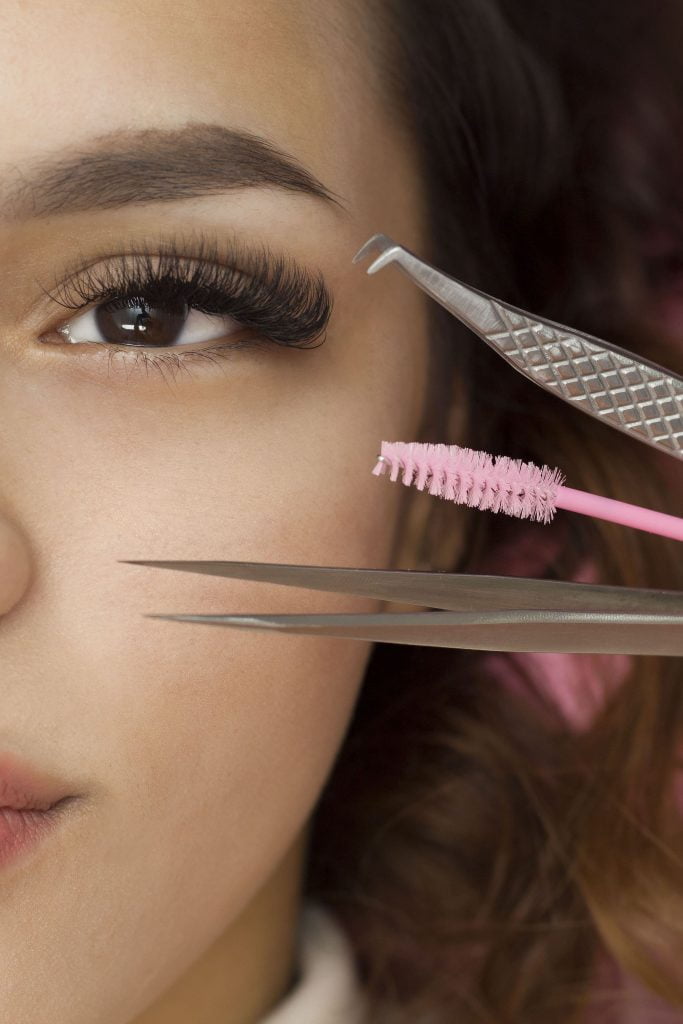 Save Time Getting Ready
You likely spend enough time putting on makeup and getting ready in the morning. Wouldn't you love to save time spent putting on your own eyelash extensions? When you have extensions, you can be sure that your lashes will remain beautiful for as long as you expect. You don't have to do a thing other than wearing them with pride and take solace in the fact that you got the most professional eyelash extensions at a price that fits within your budget.
Go to Bed Sooner
Wearing do-it-yourself eyelash extensions causes you to have to take them off before you go to bed. With professional eyelash extension applications, your eyelashes will stay put.
Add to What Nature Gave You
When you want long and luxurious lashes, but nature didn't grant them to you, professional-grade eyelash extensions can do the trick. Now you can look like you were born with enviable lashes. With Mink, Sable eyelashes, and synthetic lash extensions, you're sure to find a type you like.
They're Easy to Apply
If you want a boost to your appearance and self-esteem, work, and love, you owe it to yourself to schedule an appointment for professional eyelash extensions in & near Ann Arbor, MI today. We have an appointment ready for you. We'll allow you to select the style of eyelashes you want so that you can attain the look you prefer.
Whether you have a special occasion coming up, you weren't born with long lashes but you want them so very badly, or if you want affordable lashes in an easy application appointment, schedule your first appointment at HESS today!
You Have a Local Eyelash Extension Shop Near You
Many people don't know that there's an eyelash extension salon near their home or office. If you live in and around Ann Arbor and Ypsilanti, Michigan, we offer professional eyelash extension applications that will leave you looking and feeling your very best.
We have many styles and materials to choose from and our prices vary, so you're sure to find eyelash extensions you can easily afford. Visit Hair Essentials Salon Studios, where you'll be able to take advantage of professional eyelash extension services for an all-new lease on life.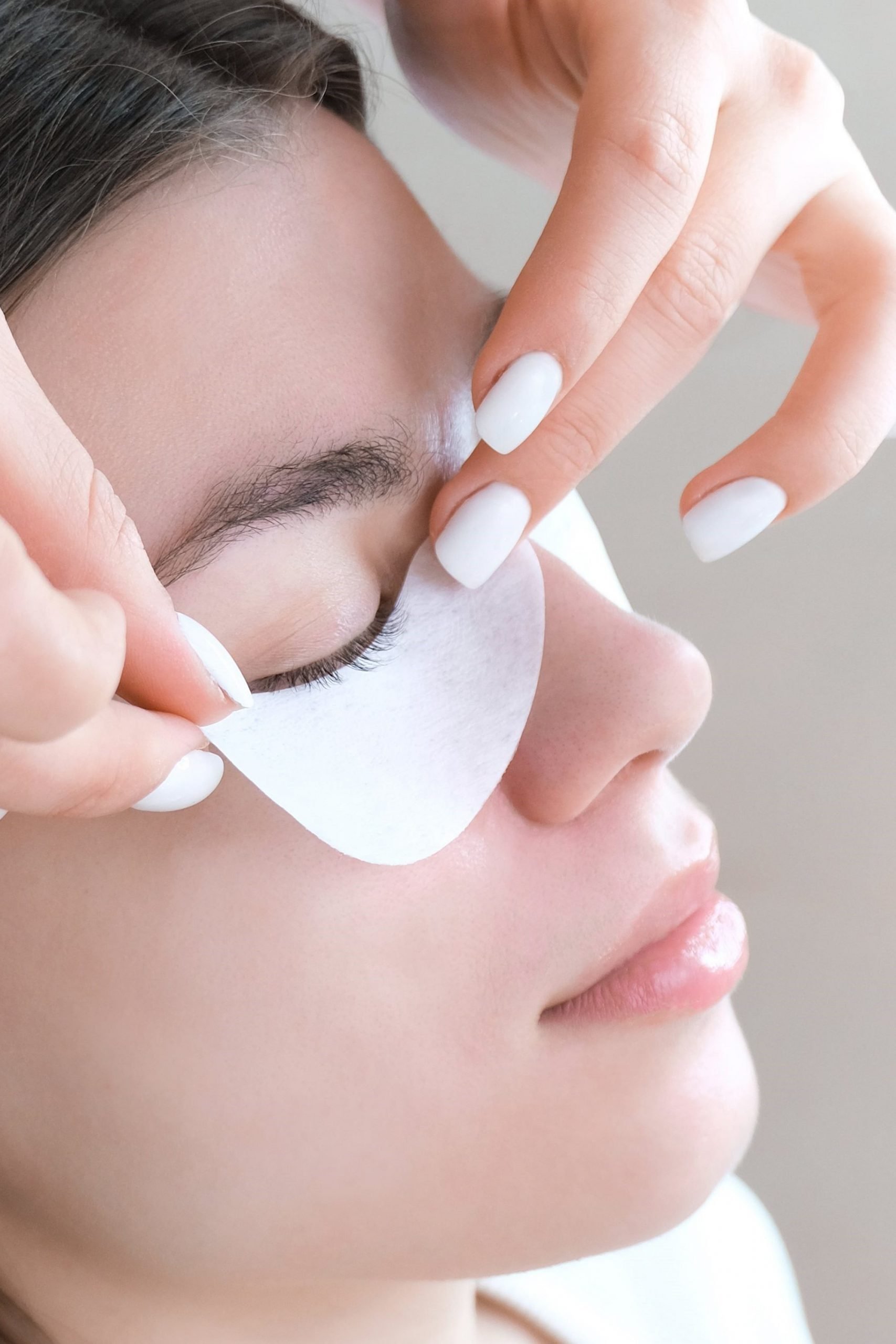 Book Your Eyelash Extensions Appointment Today!

Call Now!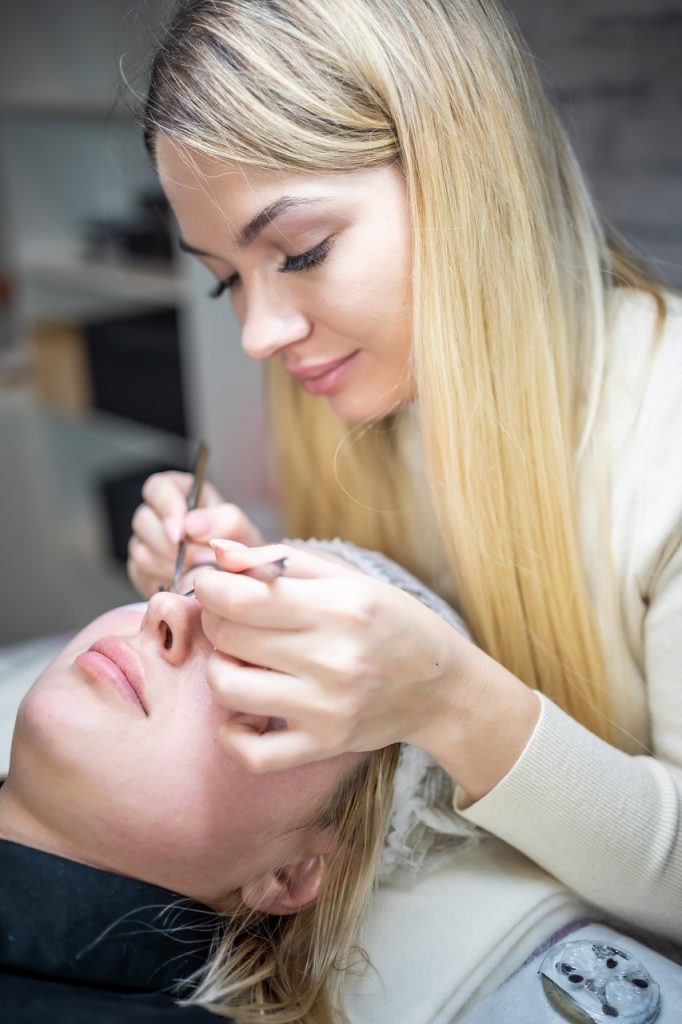 The Importance of Choosing a Skilled Eyelash Technician
Once you've chosen the type of eyelash extension that you prefer, your next step is to find a trained and experienced eyelash technician. Finding a reliable eyelash extension technician is critical if you hope to prevent future problems. An untrained technician might stick one of your false eyelash extensions to a bunch of your own natural lashes, which can be damaging.
If you live in & near Ann Arbor, MI, we are the professionals to call when you want luxuriously-long eyelash extensions in a hygienic environment. It is very important to have your eyelashes extended in a clean area, as this helps you avoid infection.
How Long Do Eyelash Extensions Last?
The more skilled your eyelash extension technician and the higher-quality your extensions, the longer they will last. Proper maintenance is key to making your lashes last as long as possible.
However, even with maintenance, you will still need to touch up your lashes every three to four weeks. Few people have the same eyelash growth cycle. Ask your Ann Arbor eyelash extension technician for details.
Makeup
You can apply mascara to your lash extensions but do so sparingly and only at the tips. This allows you to wipe the makeup off easily before going to bed. You are encouraged to avoid putting mascara at the base of your professional eyelash extensions, as this can cause climbing, breaking, and shedding.
If possible, you might want to avoid mascara together to keep your lashes looking great for an extended length of time.
How to Properly Care for Eyelash Extensions
You can improve the beautifying effect and length of life of your eyelash extensions with proper maintenance. Try to avoid getting the extensions wet during the first 24 hours. This ensures that the adhesive remains in place. If you get water on your extensions before the adhesive has dried, this could end up loosening the extensions, causing them to ultimately fall off.
Once the 24-hour period is finished, you can shower as usual. You can even take baths and go swimming, as long as you don't rub your eyes too hard after being in the water.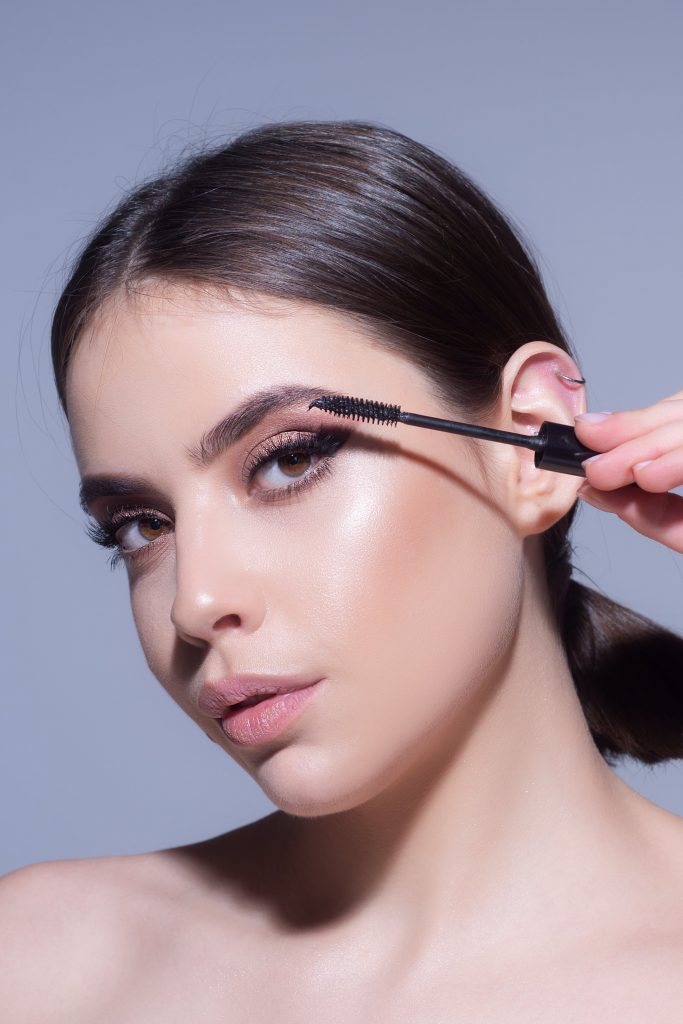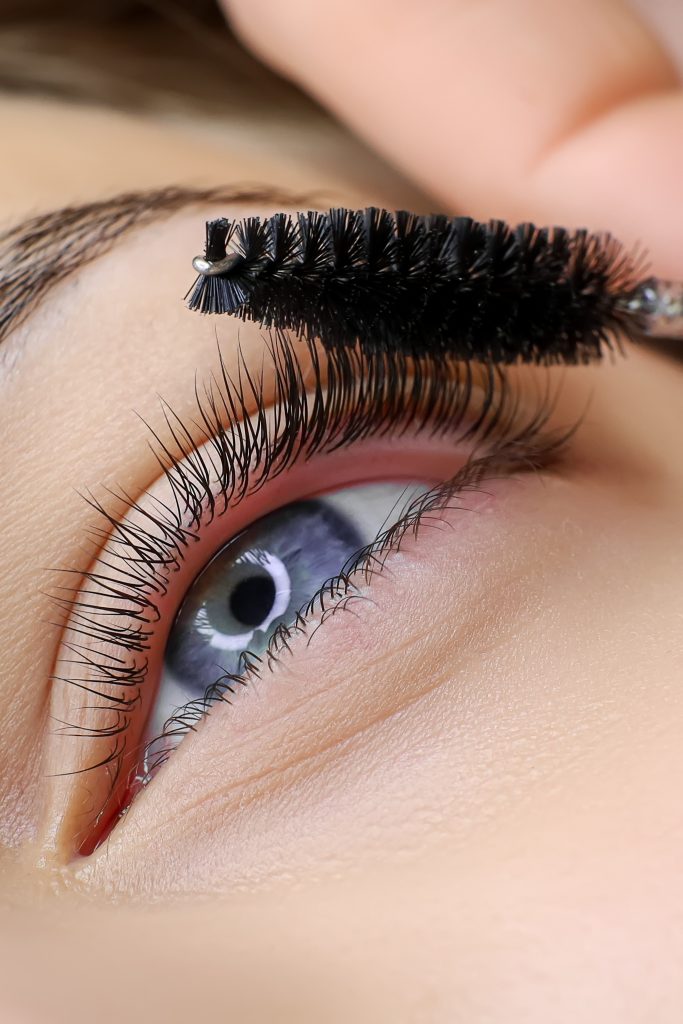 Schedule an Appointment for Eyelash Extensions Today
Now that you know the various types of eyelash extensions and that you have the services of a skilled and experienced professional eyelash extension professional right here in Ann Arbor, your first choice should be Hair Essentials Salon Studios.
We have eyelash extension professionals standing by to take your call. We can answer your questions and set you up for your first appointment. During that first time in the salon chair, you'll be able to select the type and style of lashes you prefer, and you'll be well on your way to creating an all-new you.
Give yourself the makeover you deserve and schedule your appointment for professional eyelash services you'll love to wear around. We can give you the eyelash effect you want at a price that will fit your budget. The first step is a phone call. Just wait till you see how easy it is to have professional eyelash extensions in & near Ann Arbor, MI applied by a beauty professional at Hair Essential Salon Studios.
We also provide beauty professionals with the chance to own and operate their own beauty salons. If you want to rent a studio in Ann Arbor, give us a call right away.
Book your appointment today!