Henna Tattoo
In & Near Ann Arbor, MI
If you're one of those people who love getting a tattoo but are afraid of them because of the needles, then a henna tattoo is a perfect choice. Henna allows you to get the look you want without needles in a beautiful and natural design. We at Hesstudios are excited to offer our clients this incredibly beautiful body art service.
What Is a Henna Hand Tattoo?
A henna tattoo looks and feels like a real tattoo and includes elaborate and customized designs. You won't have to brave the needle to get a henna hand tattoo because it is a temporary tattoo that lasts for several weeks and is not injected into your skin.
Why Henna Hand tattoos?
Henna tattoos have become a huge trend among those who want to include beautiful body art as part of their personal style. Tattoos made from henna have been a part of some cultures for centuries, especially for weddings, where the bride and bridal party indulge in beautiful designs.
You can trust our beauty professionals at HESS to give you the best experience with your henna tattoo in & near Ann Arbor, MI. We also offer salon suite rentals if you are a henna artist and want to open your own salon in Ann Arbor.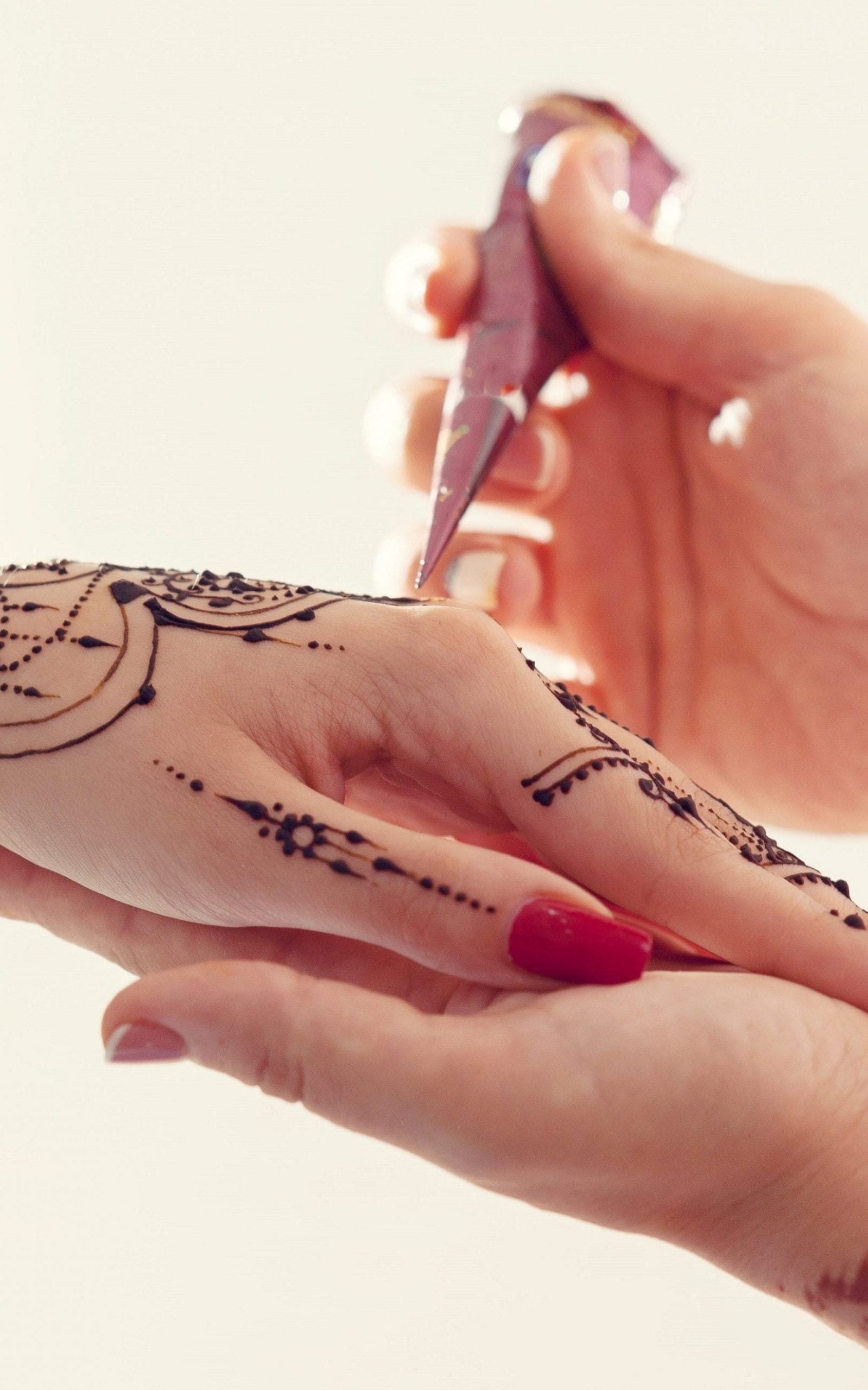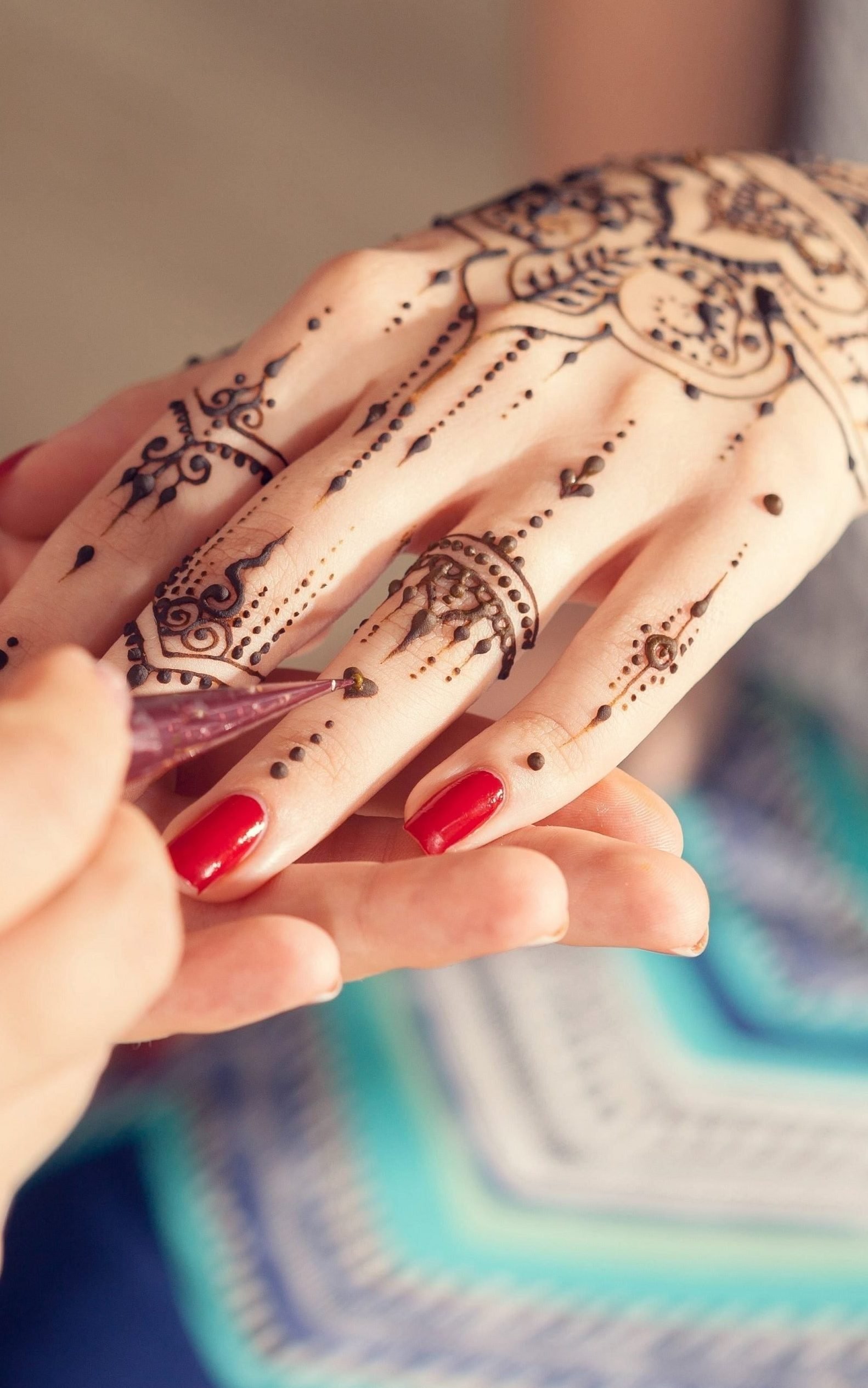 What Henna Tattoo Services Do We Offer?
Hesstudios specializes in henna designs of all kinds. We offer both traditional and contemporary designs in Ann Arbor, Ypsilanti, MI. In addition to traditional henna tattoos, we also offer a fusion of modern and traditional henna art that will leave your skin with a lovely design that is perfect for your special occasion.
We are committed to ensuring a memorable experience for you and your family. With our henna tattoo services in & near Ann Arbor, MI, we cover a wide range of occasions, including:
Bridal Henna Design
Company Events
Fairs and trade shows
Birthday parties
Singles/Hen Parties
Launches / Promotions
School events and fairs
Photoshoots and Fashion Shows
To help you select your henna tattoo design, we will work with you during the selection process; we will provide you with design books & options. Feel free to let our Ann Arbor henna tattoo specialist know about anything else you have in mind, and we will gladly see what we can do.
Talk to a Henna Tattoo Specialist at Hair Essentials Salon Studios Now!

Call Now!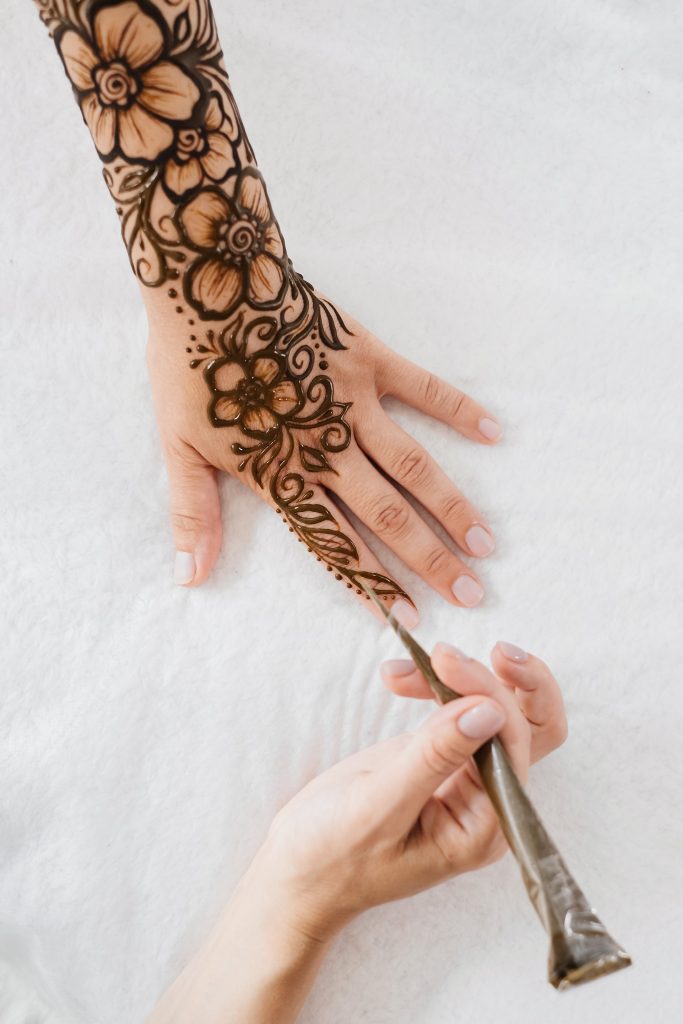 How Does It Feel to Get a Henna Tattoo?
It is definitely exciting to get a tattoo. You will first select the best design with the help of your henna specialist. Next, you'll relax while your tattoo artist draws the design on your skin with henna paste, which dyes as it soaks into your skin.
It is important to leave the paste on your skin for at least six hours – preferably longer – so that it can set into your skin.
After the henna paste dries, your tattoo specialist will explain how to care for the tattoo and how to remove it. Once you're done, you'll have a tattoo that will last for weeks!
A henna hand tattoo will not only give you a beautiful body art creation, but it's also relaxing and enjoyable. The henna paste smells fantastic, giving you an aromatherapy experience. The application experience itself keeps clients coming back for more henna tattoos, even before their first one fades!
Henna tattoos are popular among both men and women since they can be custom-designed to add a special touch to each individual's style.
How Long Do Henna Tattoos Last?
Depending on the size and complexity of your henna design, it can fade in two to three weeks. Your tattoo specialist will offer you home care instructions at your appointment to help your tattoo last as long as possible.
Want Bridal Henna?
A bride is expected to look her best on her wedding day. In order to fulfill all of her wishes, our highly experienced henna artists offer a wide range of bridal henna designs on hands and feet according to the latest trends.
Trust Our Henna Tattoo Specialists
We have skilled henna hand tattoo artists who will leave you in awe of how beautiful their designs are displayed on your skin. But don't be intimidated by this amazing experience as it is pain-free, and the tattoo is temporary; you will for sure be the coolest host by providing your guests with fun creations!
If you want to rent a studio or schedule a henna appointment, contact us today!