Some people spend a lot of their leisure time on the water. People who dye their hair with henna or make a henna tattoo must avoid water for some time to get the expected result. Most people don't know the perfect method of dying their hair or making tattoos using henna. Here in Hesstudios, you can go to a henna tattoo specialist and get the look you've always wanted. If you are already a specialist working with henna, maybe you want to rent a salon. Salon suite rental is the favorite choice of specialists due to its benefits. To rent a salon suite, all you need to do is contact us and schedule a tour of our salon studios for rent.
Can Water Fade Henna?
When you use henna for dying your hair or other purposes, you must keep yourself away from water for at least 6 to 8 hours. If you want darker and more long-lasting results, you need to stay out of water for a longer time. Spending a lot of time in water can decrease the longevity of henna. Henna won't last on people who spend most of their time in pools and other places.
People with a henna tattoo or those who dye their hair with it must avoid water as long as possible. If you use soap, shampoo, or other cleaning products, henna will be removed faster. You can have a shower or take a bath, but be cautious about the cleaning materials. Some of them can fade henna quickly.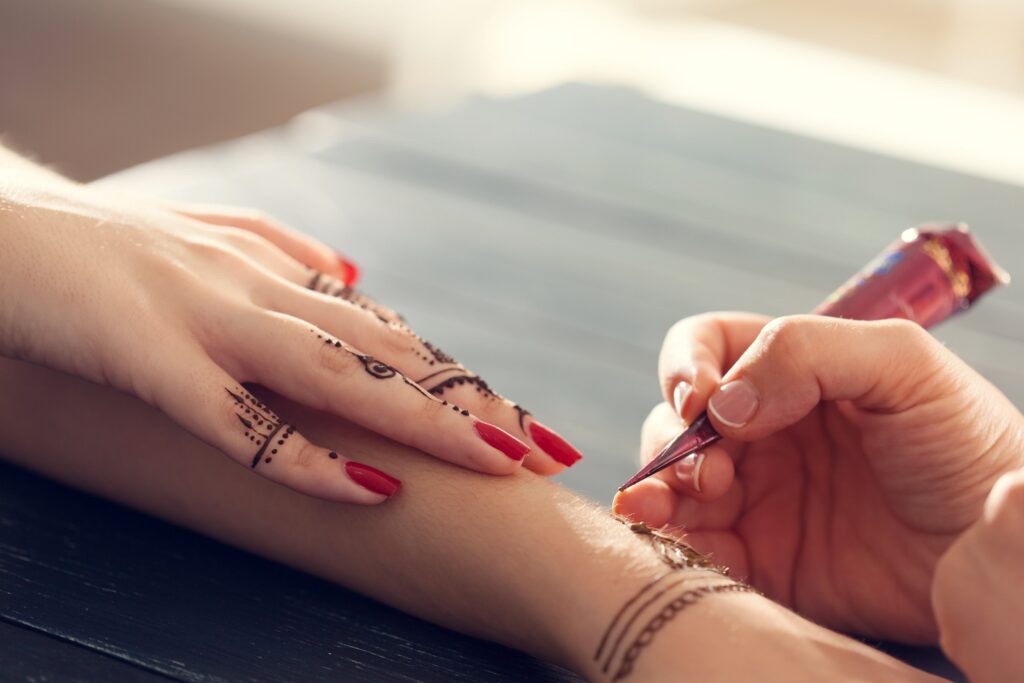 Many specialists rent a beauty salon these days, and they can help you a lot regarding the durability and lifelong of henna. A professional specialist can dye your hair better and make far better experiences regarding the strength and life of henna. We offer salon studios for rent to let you further your career in the beauty industry.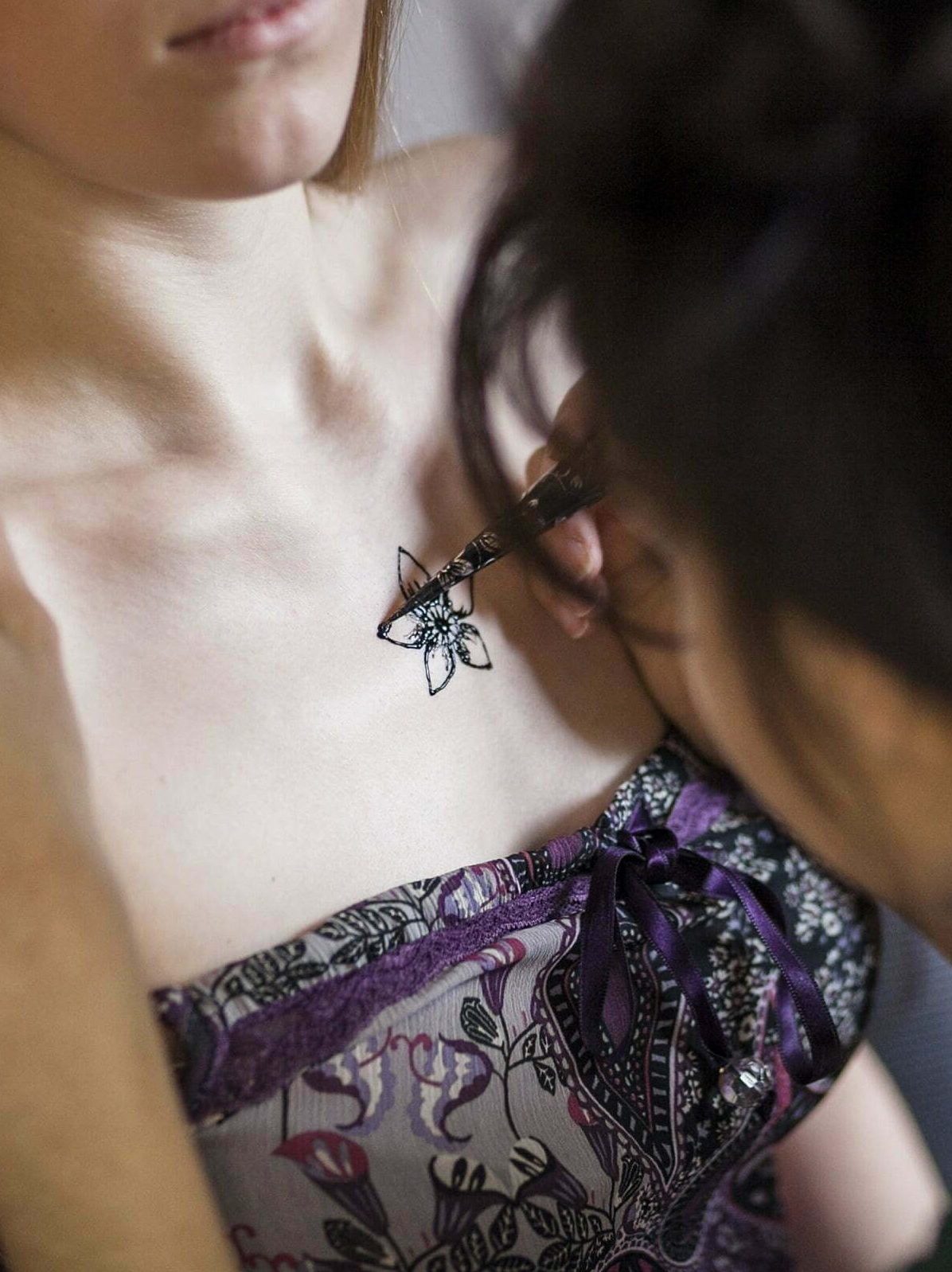 Swimming with Henna
As we said earlier, water can fade henna gradually. It would be best if you had equipment like a swimming cap to avoid the fading effect of water. If you use cleaning products in the pools, be cautious because the fading process will be faster if they touch henna.
Using sugar in the mixture of henna can help its longevity a lot. Sugar can help henna to last longer. The color or tattoo will be darker and more durable in this case. Henna tattoo specialists use some excellent techniques to increase the lifespan of henna.
How to Keep Henna Safe from Water?
Covering your tattoo with an oil like olive oil can be helpful. The oil protects your henna from water and it`ll help your design last for a longer time. A cover of Vaseline can be beneficial as well. It is a great mechanism to protect your tattoo. You can`t make your henna tattoos completely waterproof, but there are some methods to achieve this capability. Adding sugar and lemon juice to henna can cause more durability.
How to Remove Henna After It Dries
Sometimes, after having henna tattoos on your skin, you change your mind and want to remove them. One solution that can help consists of half a glass of warm water, a tablespoon of baking soda, and two teaspoons of lemon juice. You`ll see the miraculous effect of this mixture by using it more. You can`t get the expected result just by one-time use.
Soap and warm water can also be used to remove henna. This process takes more time than the previous one. You have to repeat this washing process several times a day to make Henna gradually fade off.
Some Henna Care Tips
Your henna must be high-quality. Try to purchase it from reputable stores.
Before dying your hair or making a tattoo with henna, clean the area precisely.
After applying henna, don`t hurry and let it dry steadily.
Add sugar and lemon to the henna after it has dried. It can help the consistency and durability of the color.
The remaining henna paste must be cleaned precisely after finishing the process (when henna dries).
Are You a Henna Tattoo Specialist?
Hesstudios meets all your needs. With us, your dream of owning your salon comes true. Numerous studio sizes are available here, and you can choose according to your situation. Our beauty services include a full nail salon, hair braiding, a hair salon, microblading, a barbershop, and much more besides.
Our salon suite rental is an excellent opportunity to further your career as a beauty specialist. To rent a beauty salon, get in touch with us. Call now!