Barbershop
In & Near Ann Arbor, MI
Barbershop & Hair Styling for Men, Women & Children in Ann Arbor, MI
Need a haircut, style, or close shave? We offer just the barbershop in & near Ann Arbor, MI to visit. We are located inside Hair Essentials Salon Studios in Ann Arbor and can accommodate men, women, and children.
Men's Haircuts
Hair Cuttery services should be tailored for the man. Some men want a closely cropped haircut while others want a bit more hair styling.
At our barber shop inside Hair Essentials Salon Studios, we can give you the best haircuts in Ann Arbor and beyond. We only hire the most highly-trained and experienced hair and styling technicians. That means that you can request any type of style you prefer, from short cuts to long hair styling. When you leave, you'll have more confidence and a strut in your step, because you just got the best haircut in Ann Arbor.
We also offer salon suite rentals for barbers who want to open their own salon in Ann Arbor. Contact us for more information today!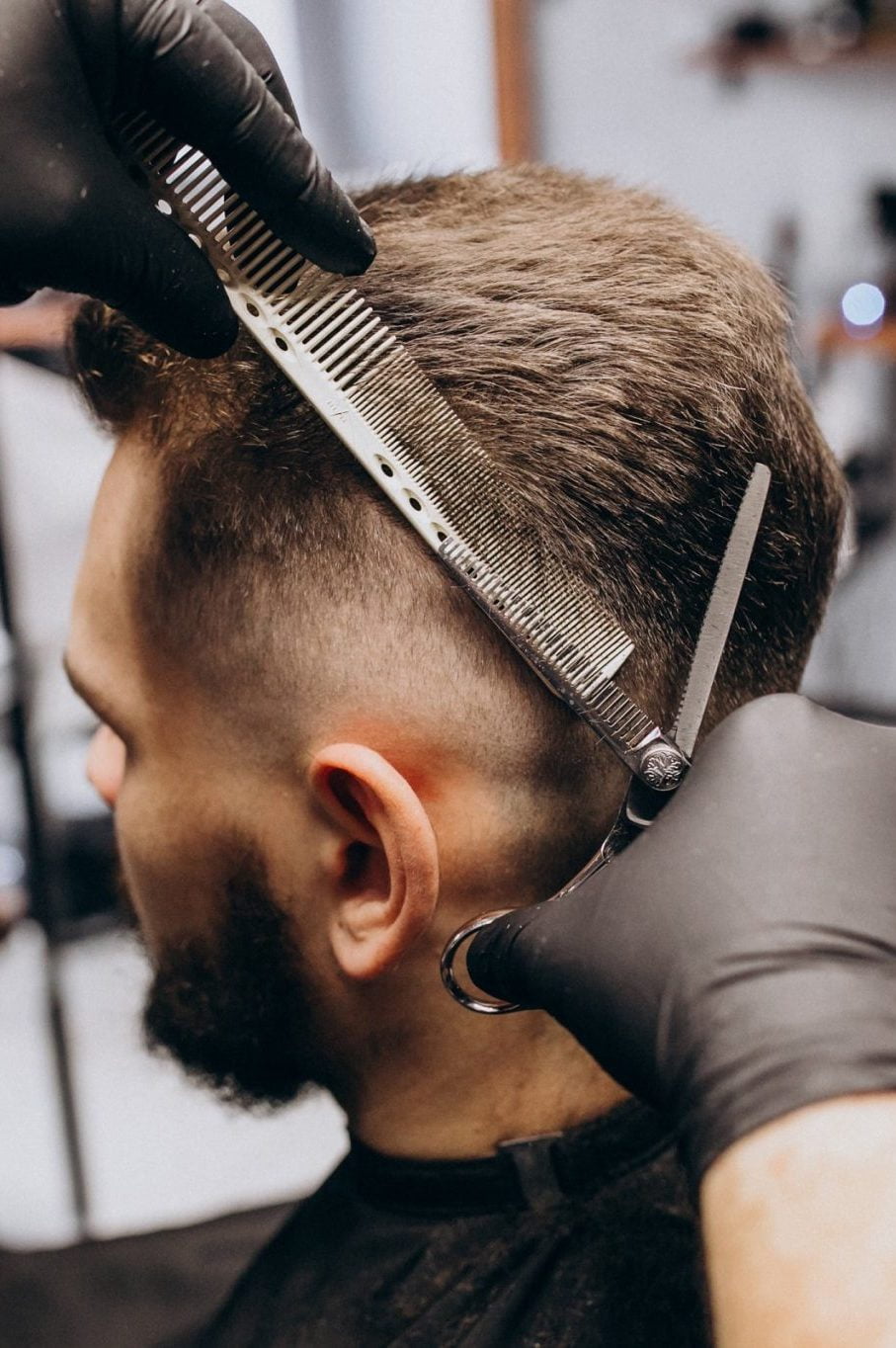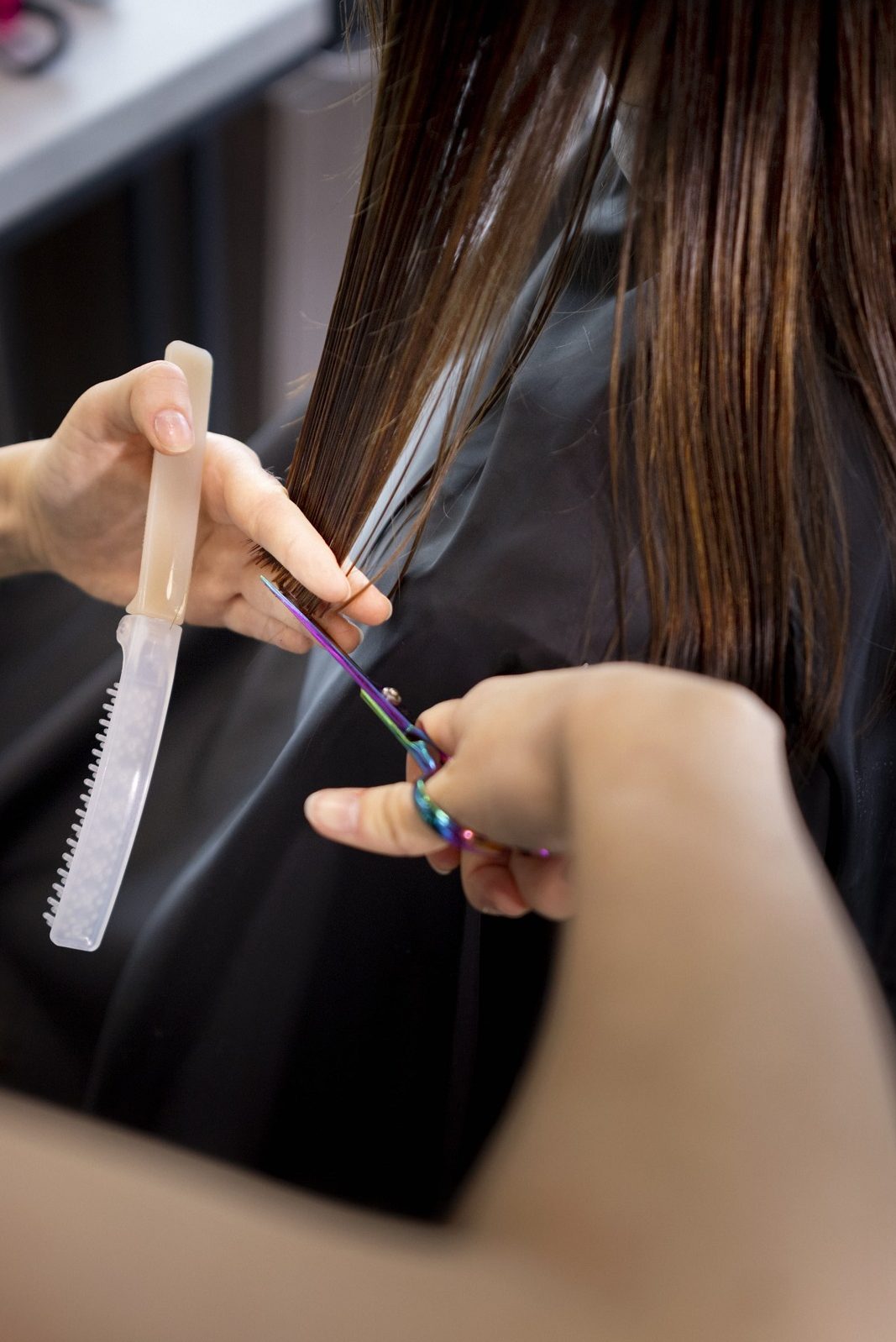 Children's Haircuts
We offer children haircuts for all kids ten years of age and younger.
If you're wondering if your child's temper will permit a haircut, you can rest easy. Our child haircut specialists know how to work with kids. Some kids tolerate haircuts just fine and will sit still, even as the clippers start buzzing. Other kids get upset at the sight of the scissors and the sensation of the hair-styling clippers.
You can rest assured that we are experts at providing your child with the best haircut while tending to his or her every need and ensuring a memorable haircut experience
Women's Hair Styling
Our hair salon has everything you need to create the effect you want. Some women want the same style, and we can certainly accommodate you with any beauty salon hairstyle.
Or, maybe you want a new look. We can provide you with a variety of popular hairstyles that are sure to boost your self-esteem while putting your unique self forward.
Haircuts & Color
Maybe you want to show a unique part of your personality or you want to match a particular outfit. We have hair colors to match any style and preference. Ask your beauty salon expert to have your hair colored and styled just the way you want.
Long Haircuts
For longer-length haircuts, such as those below the chin level, as well as bobs, we can give you just the look you expect. We will give you a full hair wash, cut, and then blow-dry your hair for a luxurious makeover.
Short Cuts
We can provide you with all types of shorter-length cuts, such as those that are above the chin level, along with a hot lather and neck shave.
We use shears, and clippers, or we can just use shears. With your shorthair haircut, you're the boss.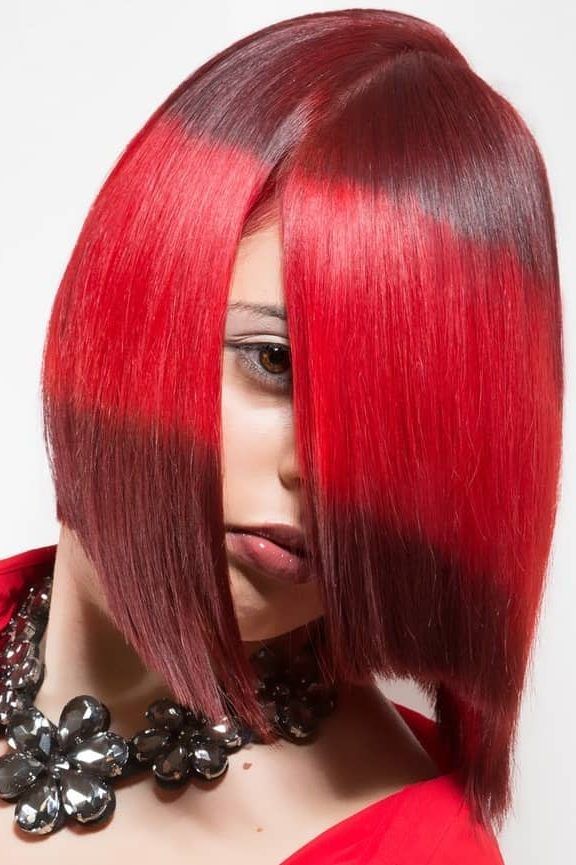 Book Your Barber Appointment Today!

Call Now!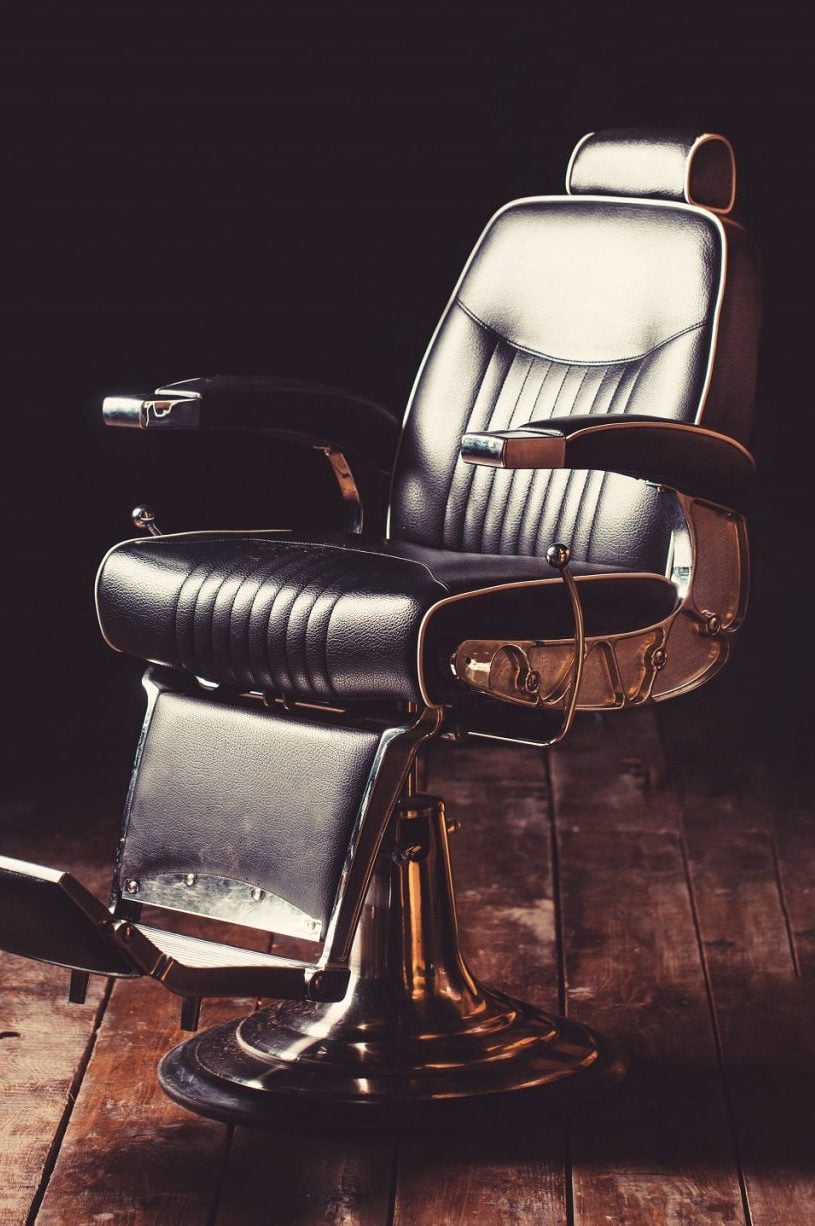 Superior Customer Service
We pride ourselves on creating a barber shop and beauty salon atmosphere that helps you relax as we cut or style your hair. We keep a clean and organized environment that is always inviting and we do our best to accommodate your haircut or beauty salon style of choice, helping you look and feel your very best.
However, we are known for much more than our haircuts, shaves, and hairstyles. We also go out of our way to ensure that you always have a relaxing time as you sit in the chair for your cut, shave, or style.
Specialty Haircut Services
We can provide you with a variety of treatments, such as blowouts, color touchups, and hairstyles for special occasions like weddings, baby showers, birthday parties, and more.
We can also add a hair wash to your haircut, provide you with a hot lather and close shave, and provide you with hair highlights.
Highly-Experienced Haircut Technicians
As your local premier barbershop in & near Ann Arbor, MI, we would never dream of giving you a haircut that leaves you feeling frustrated at the end of the day. Instead, we take our time to understand your preferences so that we can provide you with the level of service you expect.
When it comes to your haircut or beauty salon hairstyle, we will adhere to your style preferences so that you are more than pleased by the end of your appointment.
Affordable Prices
Getting the best haircut and hairstyle shouldn't have to break the bank. That's why we provide competitive prices for all men's, women's, and children's haircuts and styles, so you can look good without spending big.
If you live in and around Ann Arbor, Michigan, and you want the best haircut or beauty salon hairstyle by expert barbers and hair stylists, visit Hair Essentials Salon Studios and we'll give you a haircut to remember.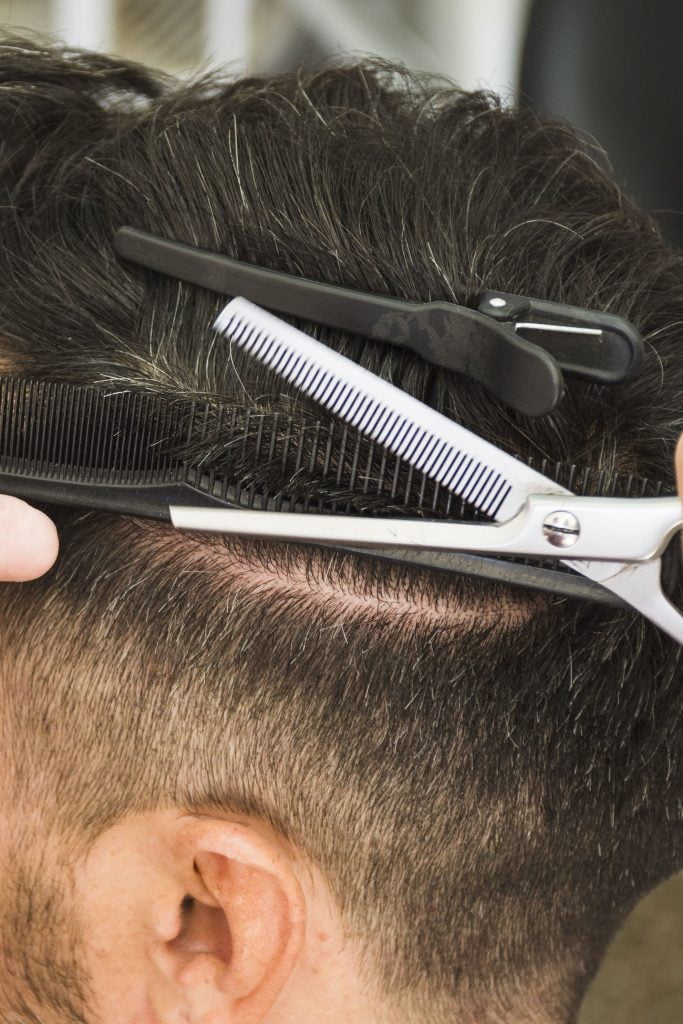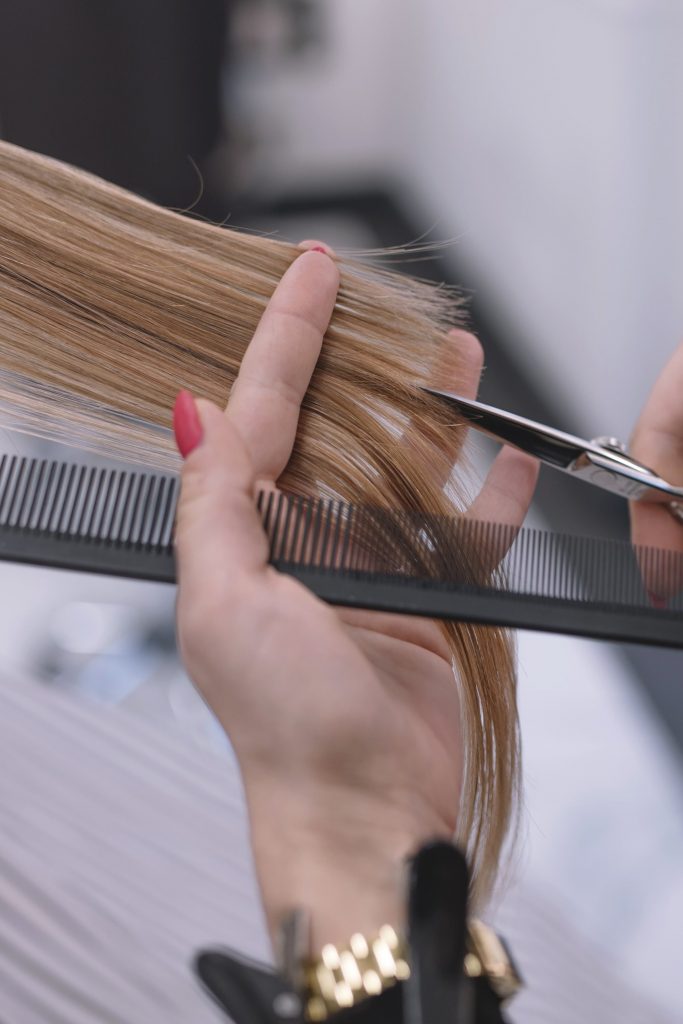 About Hair Essentials Salon Studios
We are an upscale beauty salon plaza that offers independent beauty professionals the opportunity to maximize their career potential while building their clientele and profits. The salon and barbershop owners we work with put an emphasis on providing the very best salon services and take pride in providing clients and customers with the ultimate customer service.
The Hair Essential Salon Studio brand exists to support the beauty service industry. With a variety of private, luxurious suites, this is where you'll find our barbershop in & near Ann Arbor, MI. Stop in today and ask about your preferred haircut, hairstyle, or specialty service in Ann Arbor and Ypsilanti Michigan.
Some of our other services include eyelash extensions, facials, hair extensions, hair loss services, hair braiding, natural hair services, sew-ins and hair weaves, and many more. We also have full-body waxing, massage, henna, eyebrow threading, and professional-style makeup.
Visit our location in Ann Arbor today and get a haircut, hairstyle, or other services from experienced technicians who offer the most unmatched service in town.
Have Questions? Call and Talk to a Professional Barber!

Call Now!
What Sets Our Barbershop Apart?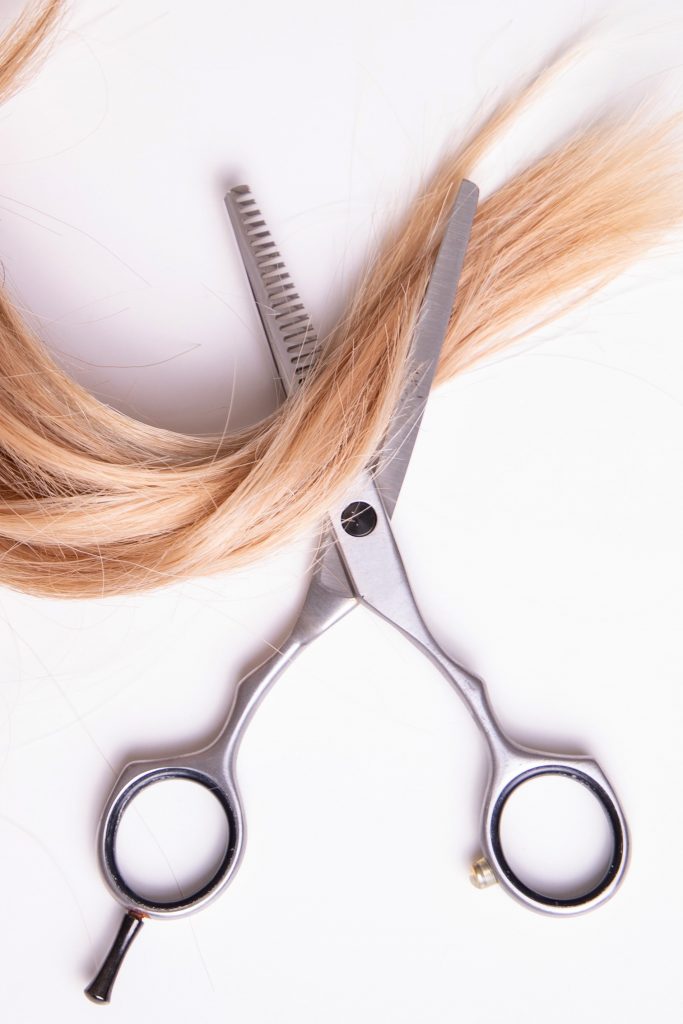 Professional Barber and Stylist
When you visit Hair Essentials Salon Studio and visit our barbershop, you will always be greeted by a barber or stylist who takes your customer service extremely seriously.
We rely on customers like you having an excellent experience so that you'll refer our barbershop to your family and friends. For that reason, you know that your haircut, shave, or salon hairstyle will always look and feel the way you want.
Fast and Efficient Service
Our goal is to help you relax while you're in the barber's chair. However, we know that you have other things planned. For that reason, we never want you to wait too long for a haircut.
When you sit in our barber's chair, you'll get the fastest, most efficient service without sacrificing a bit of quality.
You're Guaranteed to Like Your Hair
We encourage you to tell your barber or hair stylist how you want your hair designed the moment you sit down.
We keep books here in the shop that will allow you to select from some of the most popular styles worn by men, women, and children today. We can match any style and shave to give you the look you want at a price you can afford.
We Can Accommodate Most Popular Styles & Shave
If you don't see any men's haircuts, women's hairstyles, or children's haircut options in any of our books, feel free to bring up a style on your smartphone. Or, do your best to explain the cut or style to your barber or stylist.
Our hairstyle professionals are highly-trained and experienced and can accommodate you with most styles popular today with men, women, and children everywhere.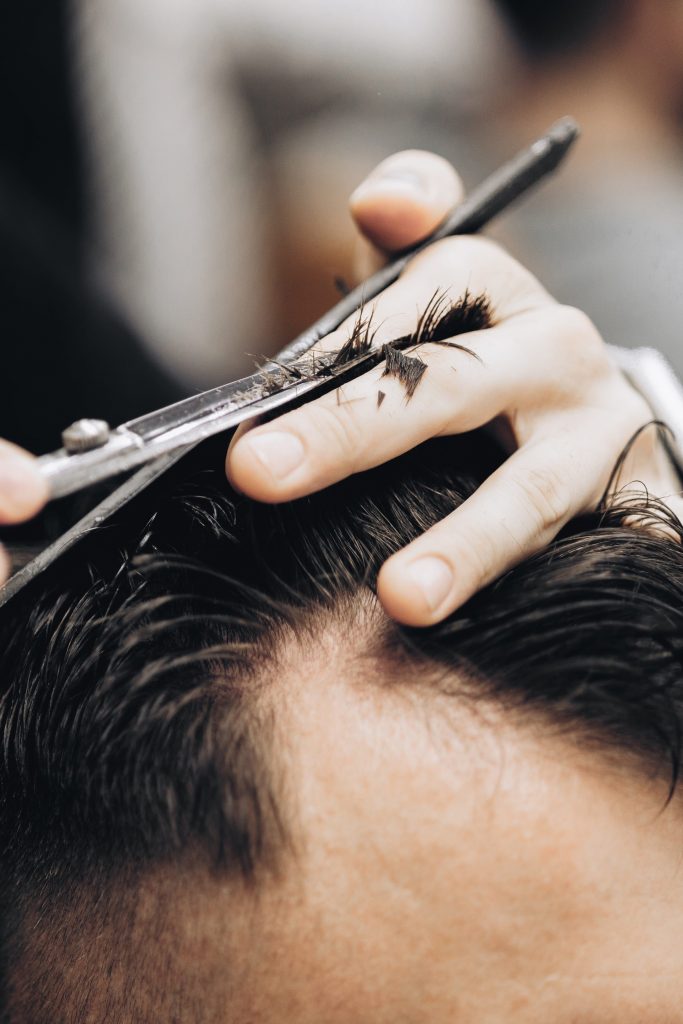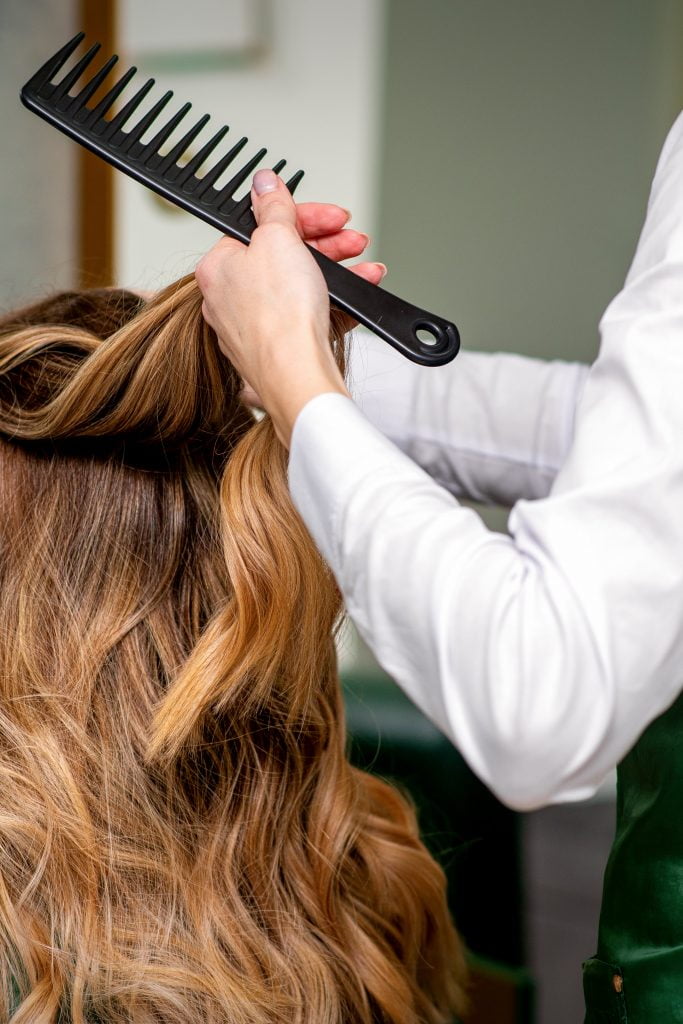 We Offer Competitive & Affordable Prices
We believe that getting an excellent haircut or a beautiful hairstyle shouldn't have to break the bank.
When you want stylish hair and a comfortable barbershop experience at a price that fits within your budget, we invite you to schedule an appointment with our barbershop in & near Ann Arbor, MI within Hair Essentials Salon Studios.
We're the Perfect barbershop for Individuals & Families
We invite you to schedule an appointment for individual men's haircuts, a child's haircut, or a woman's haircut. However, if you have several haircuts to plan for, we offer a convenient location to get everyone's hair styled under a single roof.
For family haircuts that will save, you will enjoy your time in our barber's chair. We can handle fast and efficient cuts for men, women, and children, so bring the whole family down and we can help everyone look as good as they should.
We Want to Be Your Preferred Barbershop & Hair Salon
We rely on our quality cuts being referred to your family, friends, co-workers, and acquaintances. The next time you need a haircut or hairstyle, we invite you to schedule an appointment as quickly as possible.
You can guarantee that you'll love your hair, find yourself relaxing in our barber's chair, and you'll feel great as you leave following your appointment. Let us be your local barbershop and hair salon. At Hair Essentials Salon and Studios, we're focused on providing you with an excellent haircut or style at affordable prices, and with customer service that's second to none.
We Come Highly Referred
We have been providing quality haircuts and hairstyles to individuals and families throughout Ann Arbor and Ypsilanti, Michigan, for years. Our barbers and salon professionals are highly-skilled and experienced with all types of popular haircuts, hairstyles, and close shaves. You will love our comforting atmosphere, comfortable barbershop chairs, and professional services as you receive the best haircuts and styles in Ann Arbor, Ypsilanti, and the surrounding areas.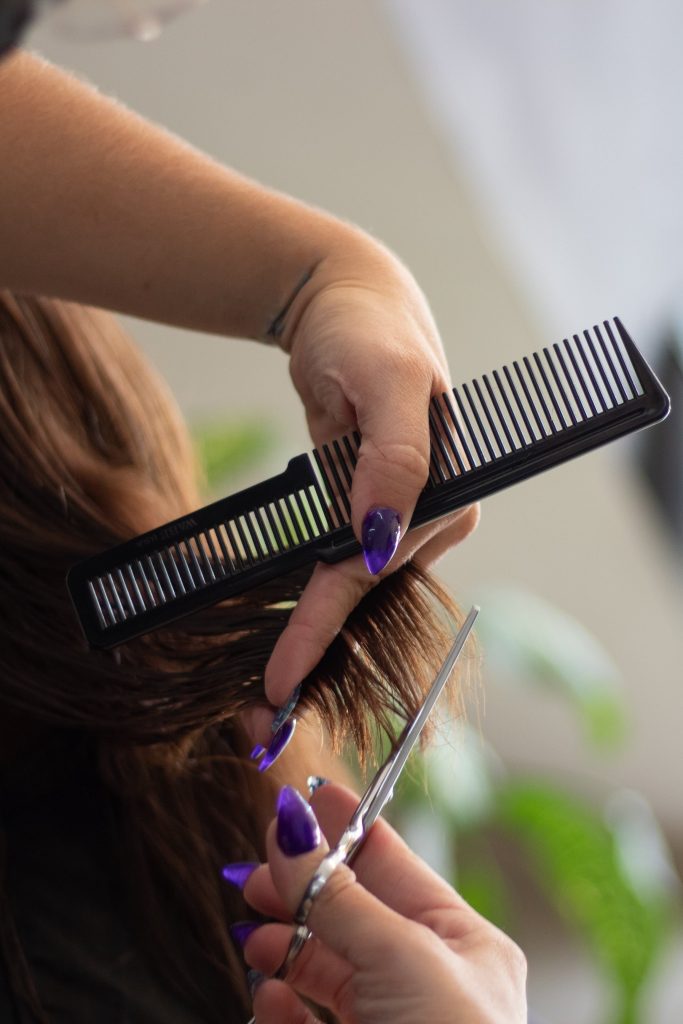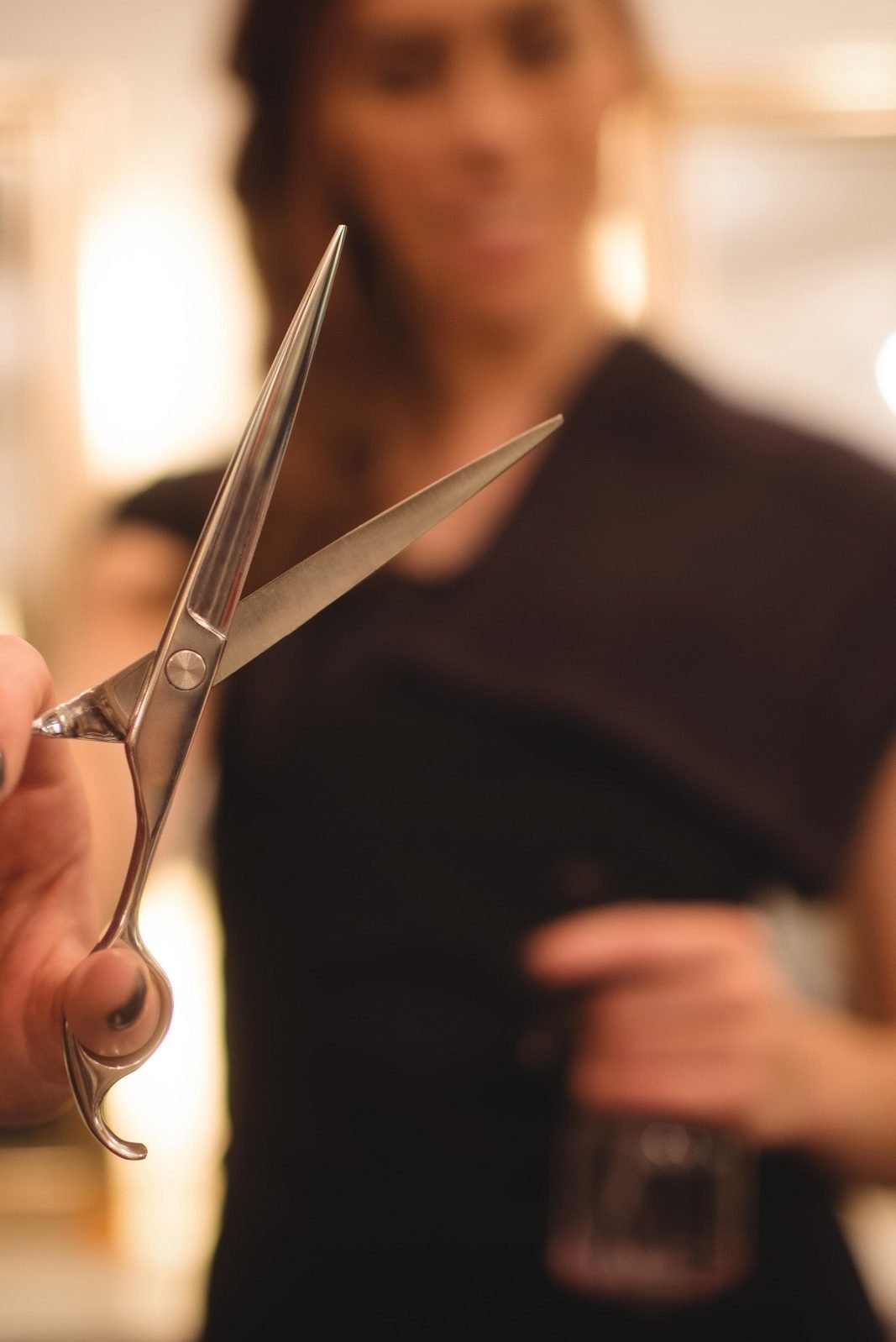 We Are Conveniently Located
We are located at 4695 Washtenaw Avenue in Ann Arbor, Michigan. Our barbershop is located inside Hair Essentials Salon Studios. Simply visit or call and we can schedule an appointment that fits perfectly with your calendar.
Our barbershop and hair salon has a single goal: to provide you with the ultimate convenience as we give you more confidence, a more handsome or beautiful appearance, and hair services that fit within your budget.
We Have a Spot Open Just for You
Don't delay if you want barbershop or hair salon services at affordable prices and in a convenient location in Ann Arbor, Michigan. Whether you require men's haircut services, women's hair salon services, and children's haircut services, we have a spot in our chair just for you.
If you are still on the fence about scheduling your haircuts with Hair Essentials Salon and Studios, we encourage you to call to speak to one of our professional service representatives.
Visit Today and Get Your Preferred Haircut or Hair Style
Our barber shop can give you the men's haircut, women's beauty salon hairstyle, or children's haircut you want. You can count on a relaxing and memorable experience as we provide you with the exact hair services you prefer.
If you live in and around Ann Arbor, we are located inside Hair Essentials Salon Services. Visit today and see why so many of our clients return for quality men's, women's, and kid's haircuts. We'll make sure that your hair is in the best of hands. When you want to love your hair, your first choice should always be Hair Essentials Salon Studios.
Call for Questions or to Schedule a Barbershop Appointment
When you're here, you're treated like family, and it's the same way over the phone. We will answer your questions, alleviate any of your concerns, and help you feel comfortable as you go about choosing us for all your haircut and hair styling needs.
Call to ask about our availability and to inquire about your favorite haircut or style and we'll accommodate you. As your local Ann Arbor barbershop, we want to be your source for the best haircuts in the local area and beyond. Call today and schedule an appointment. You'll be glad you did.
If you are a professional barber and wish to open your own salon, our salon suite rentals are what you are looking for.