Dipped nails and gel nails are two popular methods of manicuring worldwide. Both these two systems are stable and long-lasting. Their application is also easy and flexible to use. However, slight differences between these procedures make one method more suitable for some people. This article examines the pros and cons of both methods to understand them better.
We are the best option if you are looking for salon suite rentals in Ann Arbor, MI. We have high-quality salon studios for rent, for any kind of beauty service. So open your hair salon, spa salon, barbershop, skin care salon, or any other kind of beauty salon with us. Call us right away to get the best ideas.
Which Method Is Less Damaging?
Inherently, both techniques are healthy, and damage only occurs in improper manicure applications. Dipped nails are more challenging to remove than gel nails, so dipped nails can be more damaging. Dipped nails need more filing and acetone, so they have more risks. Being careful during the manicure process will reduce a broad list of risks. Strong chemicals, over-filing, and improper removal of the manicure can bring about many jeopardies for your nails.
Which Ones Look Nicer?
Dipped nails and gel nails can look amazing as long as they have been applied well in nail salons. Therefore, choosing a professional nail place is a top priority. Gel nails can look more admirable due to the various colors and types available for them. The exposure to UV is enough to fix up the gel nails, so you can take your time and be more innovative in creating extraordinary nail art.
If you are considering a nail salon in & near Ann Arbor, our salon suite rental is the best available option. We offer the best nail salons to our esteemed customers. Contact us immediately!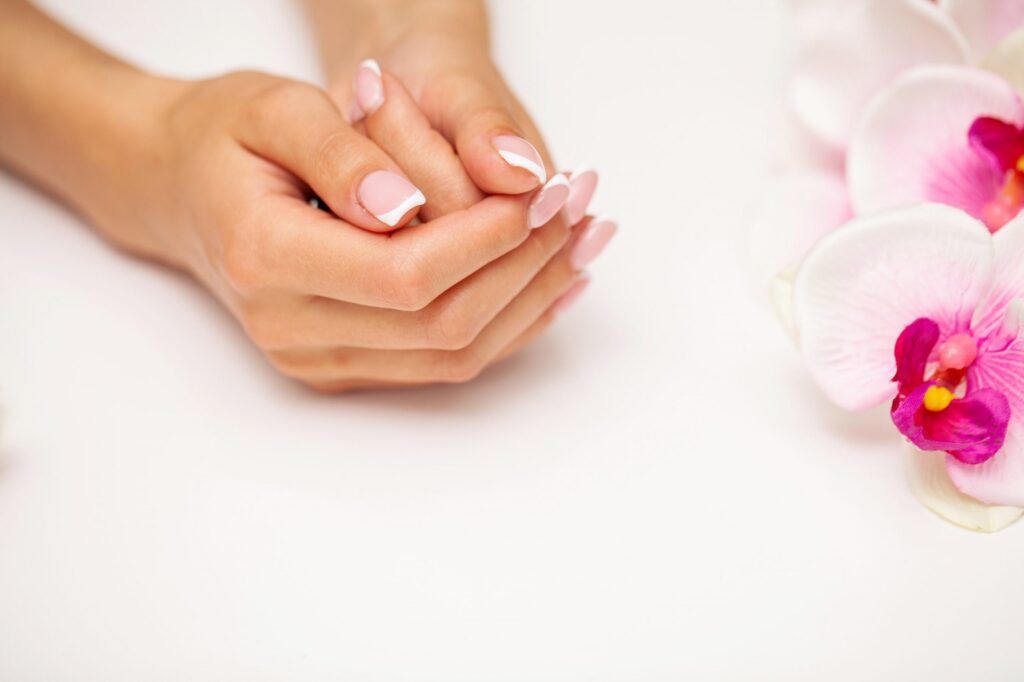 Which Manicure Method Is Safer?
Both methods have some risks. UV is a significant health risk for gel nails utilized to improve and harden the polish. Pay attention that prolonged exposure to UV is dangerous and can cause cancer. So, average exposure won't create any particular problem because nails are thick enough to prevent UV penetration. If you are sensitive to UV or have a history of skin cancer in your family, avoid gel nails to remain healthy.
Dipped nails also have their risks. Some people are allergic to the utilized powder, and sharing dipping jars with others can create problems like infection. The best nail salon is a place that sprinkles the powder on your nails and does not reutilize it.
Need Manicure in & near Ann Arbor, MI?

Call Now!
The Removal Process for Dipped Nails Is Harsher
Some weeks after the manicure, you must undergo the removal process, which should be performed at a nail salon. Nail polish removers are not appropriate in this case because they won`t soak well. The acetone process is critical here because extended exposure to acetone can make your nails brittle and thin.
Aggressive filing of the nail can be dangerous in this system and provide more weakness for your nails. Cuticle oil is a valuable solution to protect you during the process; clients have to use the oil the night before the removal process. The night is the best time for vitamins to absorb well.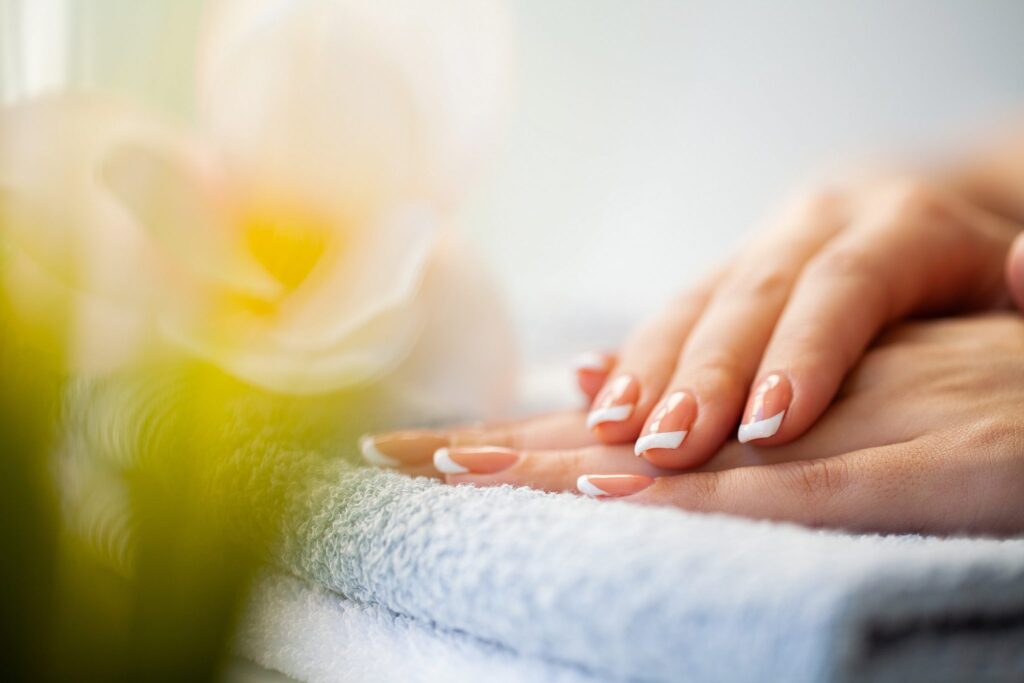 Is It Good that Dipped Nails Are More Durable?
Dipped nails have attracted more attention because they stay pristine for a long time. This method of manicure doesn`t have chips or breaks and remains for a more extended period. Dipped nails can last until five weeks; that is amazing. However, there's a concern, and it is connected to longevity because it can be detrimental. Longevity causes problems and germs under the nails for longer, so some infectious issues can occur.
The Application Process
The application processes for these methods are slightly different. The gel is applied like regular polish, and then you can fix that via UV or LED lamp. Gel manicure includes polymers that are activated in exposure to light. It means more hardening and improvement for the nails. All in all, gel nails are fixed through light, and they'll remain damp without light.
Dipped nail manicures utilize colored powder combined with resin that will cure in the air. This application process is straightforward. First, a base cover is painted on, and then the nails are dipped in the acrylic powder. The manicurists in nail places usually work in layers. After a good level of coverage emerges, the manicurist uses an activator polish to dry correctly. No UV is necessary here.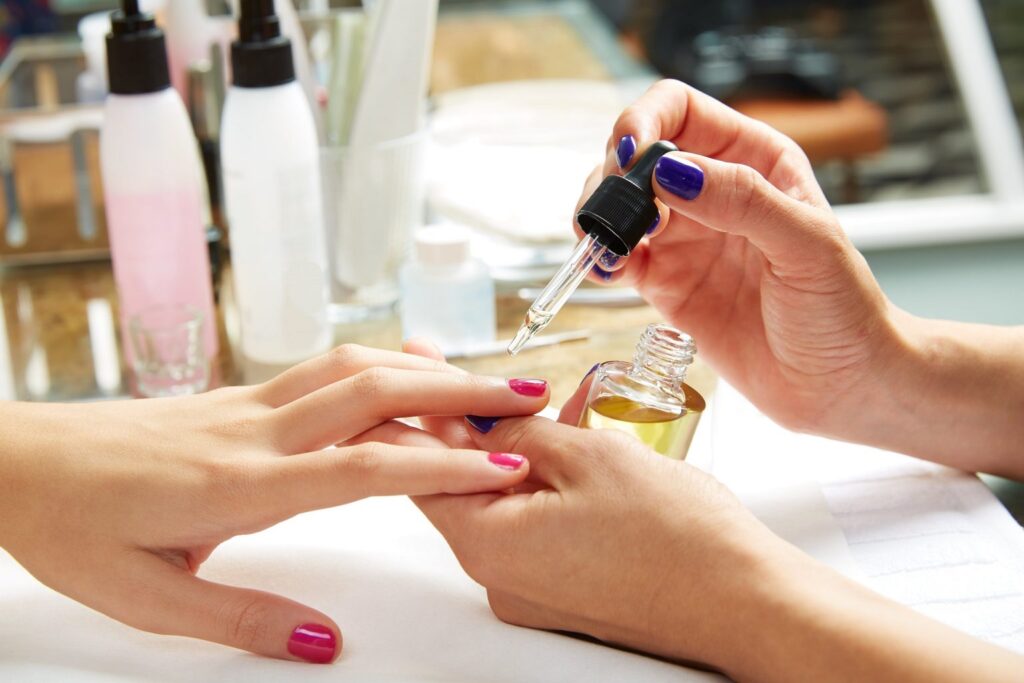 Manicure in & near Ann Arbor, MI
Are you considering a beauty salon rental? Our company is the best option because it offers perfect services. Our beauty professionals are well-educated and experienced and provide the best ideas for you. Contact us right now to join the revolution of nail beauty.