Eyelash extensions first hit the market in the 2000s, and they quickly gained attention for delivering more attractive lashes. There is more data about this process, and many people know these extensions need long-term maintenance. The eyelash extensions are worth it if professionals do it with care and precision. In this case, it is surprisingly natural and increases the beauty of your eyelashes. We`ll explain all the details here to show you whether eyelash extensions are for you or not.
Are you looking for eyelash extensions in Ann Arbor, MI? We are the best company that offers lash extensions in the region. We also provide the best salon studios for rent if you are considering salon suite rentals. Our beauty salons are equipped with cutting-the-edge tools. Call us immediately to get our high-quality services!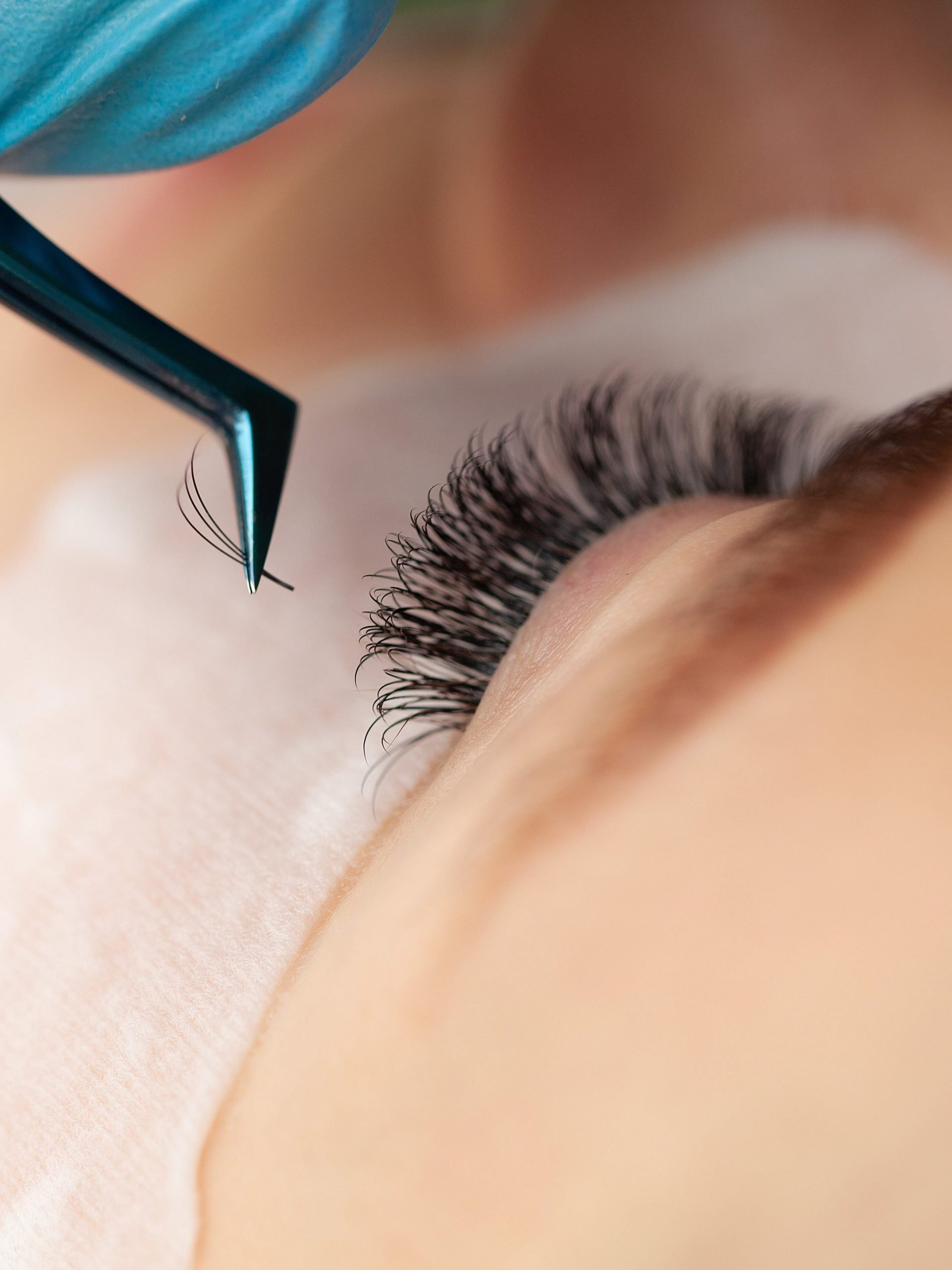 What Are Eyelash Extensions?
Eyelash extensions are made from natural or synthetic materials that are highly similar to natural eyelashes. The attachments are connected to the base of natural lashes with an adhesive.
Each extension usually attaches to one eyelash, but there are occasions when every extension can be used for up to four lashes. A range between 60-140 extensions will be available for each eye, but it entirely depends on your taste and the type of look you desire.
Do Eyelash Extensions Last for a Long Time?
If you maintain your eyelash extensions well, they usually last for the first two weeks without trouble. By the third week, you might experience some wear and tear.
The longevity of the extensions depends on individuals. Sometimes, the extensions will last up to four weeks which is not so frequent. The attachments require maintenance; if you take care of them, they last longer.
What Are Some of the Advantages of Eyelash Extensions?
Unlike some eyelash growth products, they are instantly ready and don`t need several weeks to see the results.
Lash extensions can save significant time because you only spend time on a service appointment, and they are ready immediately after that.
You are not worried about mascara flaking. If it is a unique occasion like your wedding and you need to shed some tears, you are not upset about mascara. It is a significant advantage, and you know that mascara should be removed every night, which is fearful trouble.
If your eyelashes are short or stick-straight, the extensions will boost them in a way that mascara can`t. It is a big game-changer for many people, and mascara can never compete with lash extensions.
Make Your Eyelash Extensions Appointment at HESS Today!

Call Now!
How to Prepare for Lash Extensions?
If you want to prepare for eyelash extensions, pay close attention to the cleanliness of your skin. The area around your eyes must be clean. The technicians will take some precautionary actions to prevent the glue from entering your eyes. They tape your lower eyelashes to the skin and put some moisturizing eye pads on top. Wear something comfortable because you have to lay on your back for hours. You might sleep during the execution of the service, so comfortable clothes are a must-be to consider. Using headphones to listen to favorite podcasts and files can be an excellent way to spend time during the service.
Are you considering a salon suite rental in Ann Arbor, MI? We are the best available choice for you. Our beauty salon is according to the highest standards. We provide numerous services like lash extensions in our salons. Contact us now to reach what you desire!
Some Practical Tips
Research the center that you want to choose for lash extensions. Professional aestheticians proudly show you the credentials and photos of previous cases.
If you are allergic to latex, you must inform your service provider and ensure they use latex-free adhesives. A patch test is usually a good idea and should be done around 48 hours before the service.
If you consume oral isotretinoin, inform the technician and proceed with care. If you don't pay enough attention here, eyelid inflammation can occur.
Bring a picture of your favorite style to the technician. Professional technicians usually walk you through different available designs and help you choose the best one. There are various types of eyelash extensions that you must consider, and not all of them are appropriate for you.
What to Avoid After Eyelash Extension?
Don`t utilize mascara over the extensions because it can tear the extension and fall them out forever.
Avoid makeup and oil-based products around your eyes area for a while. It might surprise you, but you must avoid things like emollient or concealer because they can ruin the eyelash glue.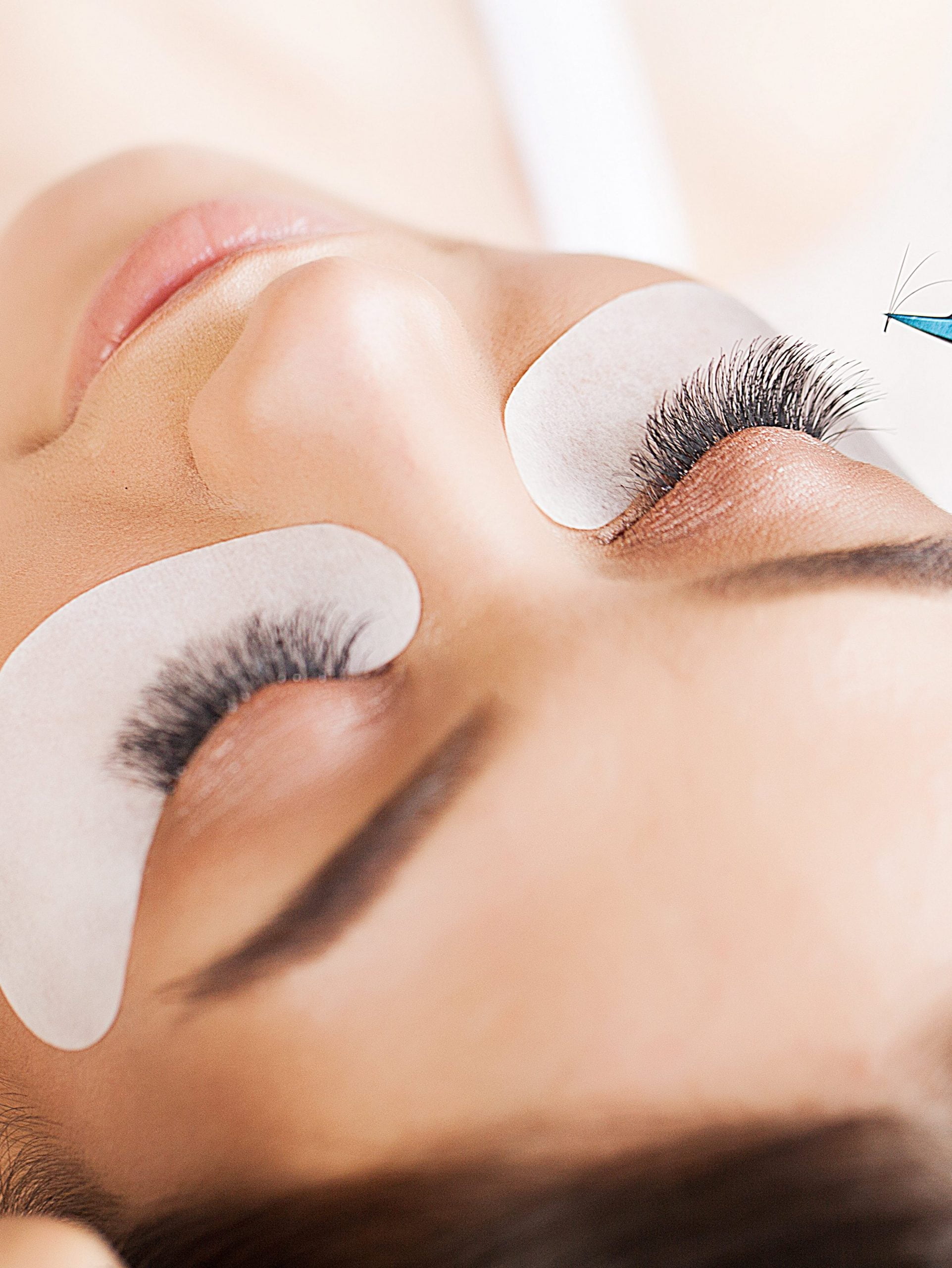 How to Clean the Extensions?
An oil-free cleanser can be helpful here. You can also use some other appropriate makeup remover. Sometimes, technicians recommend a particular cleanser. In this case, you must ensure the cleanser is fragrant-free because it can irritate the skin around the eye. You need to clean the area around the eye gently and carefully to avoid issues like infections.
Our company is the best choice if you are searching for eyelash extensions in Ann Arbor, MI. The beauty professionals at our hair salon and barbershop provide the best hair services for you. You can also get nail salon treatments and makeup services to complete a perfect look. Looking for the best salon for your beauty needs? Call us right away!