Are you a hairstylist who works for someone else? At the start of your career, getting employment at a beauty salon is a good idea. But as you go on expanding your skills and broadening your experience, you will always dream of working on your own and opening your own beauty salon. If you think you are ready to start your own business and be your own boss, you can take one of the two routes – lease a beauty booth, salon or studio or buy one of them. But which one is more suitable?
When launching your own salon, there are a couple of things that you should take into consideration, but the very first decision is to choose between leasing a beauty salon and buying one.
Let us compare both options in a little more detail.
It is Great to Have Your Own Business!
If you have decided to open your own beauty salon, you are ready to experience a new kind of work life. Having your own small business offers multiple advantages, the best of all being the freedom you enjoy.
Working as a hairstylist at someone else's salon comes with its own limitations. While you still like to win over clients with your unique styling skills, you can earn only a limited income. As an employee, you have to abide by the rules of your boss and work for a certain number of hours every day. On the other hand, starting your own salon brings you a great deal of flexibility and freedom. You get to earn your own income and build a distinct brand identity of your own.
If you start the business right and retain a larger percentage of clients, you can expect to earn a lot of money. Over time, your business will grow and you will keep increasing the profits and making even more money.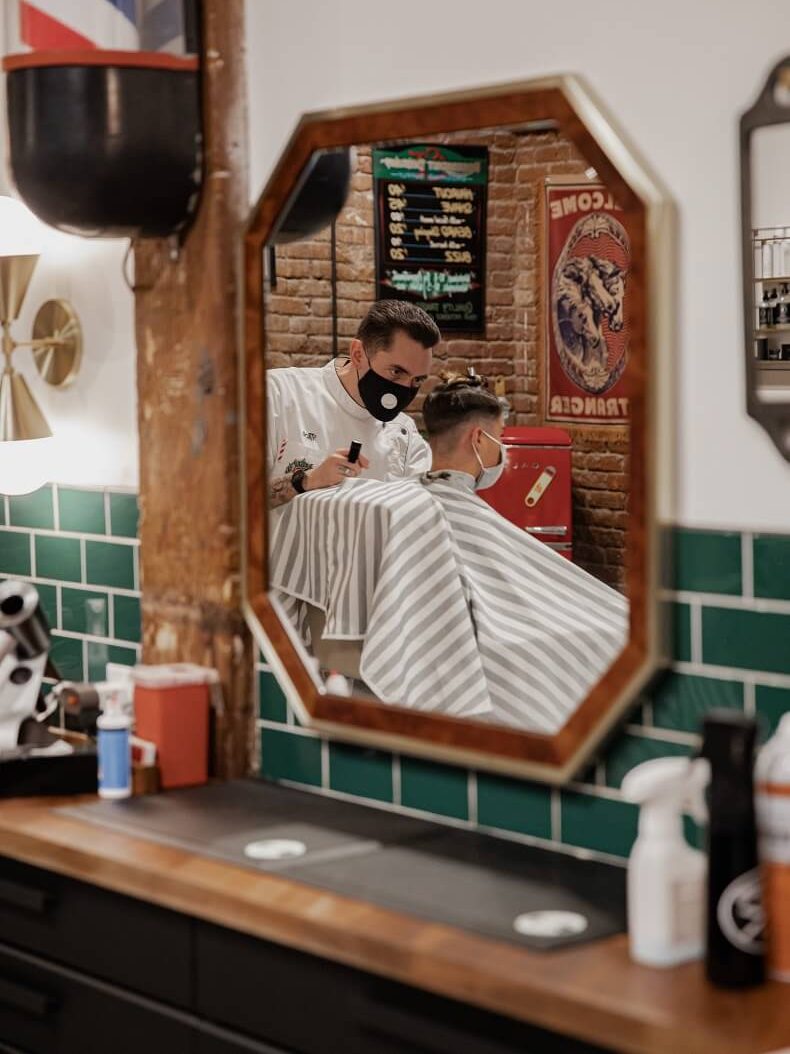 What It Means to Lease a Salon Studio
Just like people rent offices, you can rent a salon studio to launch your small business as a hairstylist, hairdresser, or beautician.
For hairstylists wanting to set up their own business, renting a beauty booth or a salon studio is the quickest and easiest option. Leasing a salon studio means you will have a rented chair and a workstation. As per the terms stated in the lease agreement, you can also utilize the salon's reception areas like other hair stylists in the rented salon do. This is an excellent option for any hairstylist who wants to start their own business without having to plan for a big budget.
Leasing a beauty booth means you will serve your clients in a small space inside a beauty salon. You will need to sign a contract with the landlord as a tenant to start working in your rented beauty booth.
The booth rental option offers you a lot of freedom. First, you can work around your own schedule as per the client bookings. Second, you can bring your own set of tools and equipment. Not only that, but you also have the freedom to select your own styling products as per the client's needs. You will work as an independent hair stylist, make-up artist, lash artist, or nail artist without having to resort to a salon manager. All the money that you earn at your beauty booth will be yours. You will only pay a fixed rent to the owner.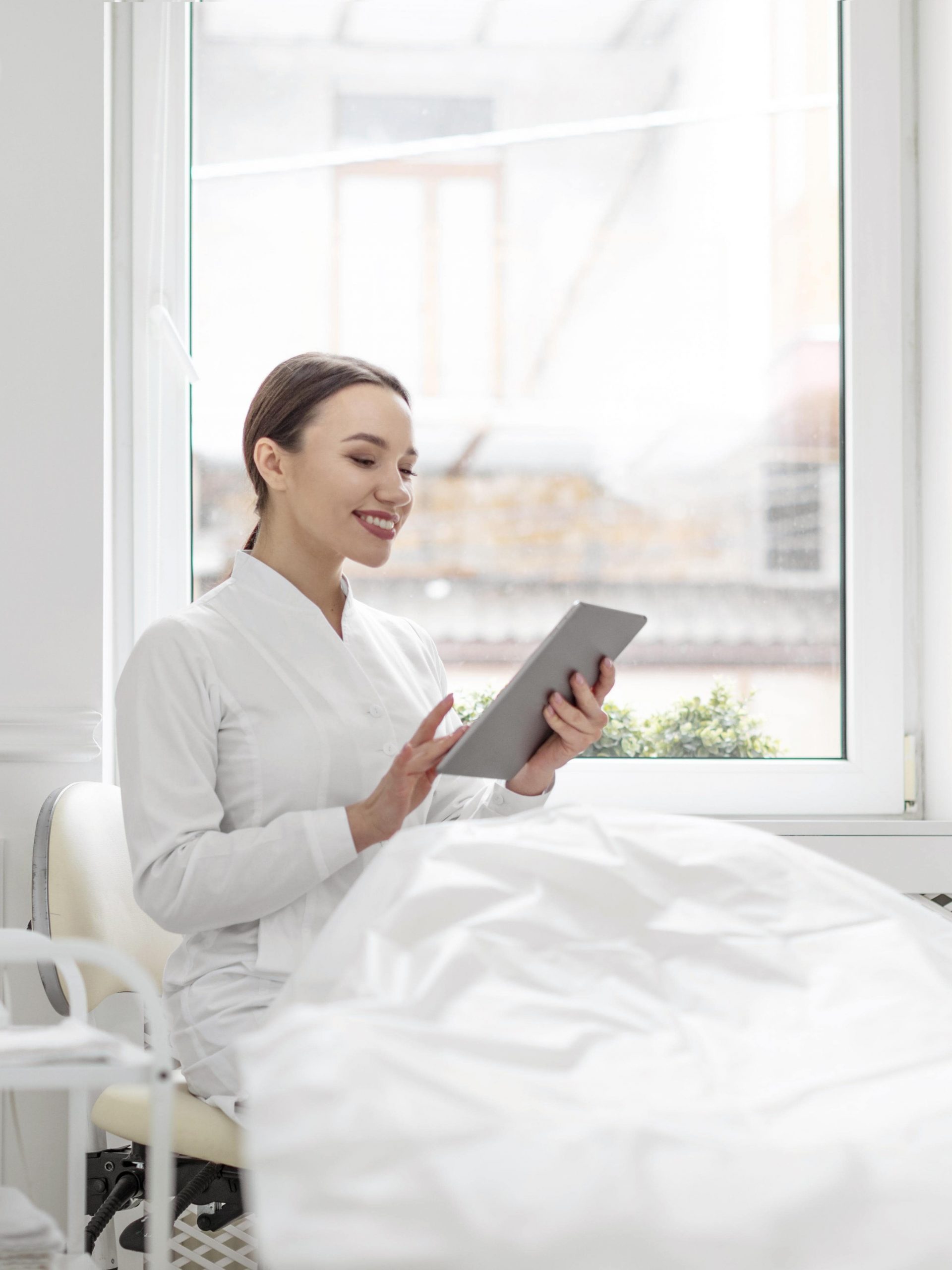 Why is Leasing Better than Owning a Salon?
Owning a salon is every hairstylist's dream. While you may want to buy a salon studio, taking this route can be risky; however, leasing a beauty booth is always a better and safer option.
Before buying a salon studio, you will need to do plenty of preparations. If you are unable to take all the preparations in a proper manner, the whole thing can quickly become a nightmare. Leasing a salon booth is a feasible option because it gives you an excellent opportunity to learn to walk the ropes and gain some valuable experience before you are finally ready to buy a salon studio.
Owning a beauty salon brings with it challenges such as:
Property taxes
Business Insurance
Salon building maintenance
Business Marketing
Buying expensive equipment and supplies
Bookkeeping
Renting or leasing beauty booths eliminates all these challenges and makes it easy for you to run your business. Owning a salon is a huge responsibility, for which you need to have a considerable amount of experience. This is the reason why many hair stylists prefer salon suite rental over owning a salon. If you plan to make your own money without dealing with all the pressure of owning a salon booth or studio, leasing a beauty booth is the ideal option to go for.
Do You Want to Lease a Salon Studio?
Now that you have understood the difference as to whether you should lease beauty booths or buy salon studios, you can make a well-informed decision. If you are looking to lease a booth at a salon, head straight to Hair Essentials Salon Studios to discuss how exactly we can help you start your own small business as a hairstylist, make-up artist, or nail artist. Located in Ann Arbor, MI, we let you choose from a wide range of salon sizes as well as options for customization as per your specific needs.
Whether you plan to lease a small nail salon studio, a barbershop, or a large hair salon, we offer you the perfect studios to realize your dream. Give us a phone call and get ready to fulfill your dream of having your own business.