Skin plays a multifold role in the human body. It acts as a protective cover or barrier against foreign particles, dirt, and sunburn throughout the day. It is because of healthy skin that we appear elegant, beautiful, and attractive to people, so it is crucial to take specific care of it. Skin care practices need to change with the changes in seasons. Following an effective routine helps us keep our skin free from wrinkles and acne and makes the skin look fresh and smooth. During the spring season, a dramatic change happens in temperature and levels of humidity. Excessive sun exposure can cause irritation in the skin. As it undergoes changes, we should pay serious attention to its care so as to keep it soft and beautiful.
Healthy and nourished skin does not just make you look great, but it also keeps your body healthy. That is why everyone should follow a good skincare routine on an everyday basis for a healthy lifestyle.
Here are some of the most effective skin care tips to follow in spring:
1. Shed Off Your Old Skin
The largest part of our body is the skin and so it has the most exposure to seasonal effects. Skin continuously combats the warm and humid buffeting winds during summers. Winters make the skin dry and leave behind dead cells; thus, it is a must to exfoliate these cells in order to have vibrant skin. Removing dead cells from your skin surface also helps in improving skin texture. Exfoliation is especially recommended in the spring because it removes dull skin and cells. The use of exfoliators ensures the skin becomes smooth.
Shedding off your old skin means you will feel fresh, clean, and healthier. It gives you a sense of youthfulness. Your overall appearance or beauty is defined by good skin tone and texture. Exfoliation once or twice a week is a good practice, and it is an excellent way to enhance the look of your skin.
2. Use a Lighter Moisturizer
One of the most important changes you should make during the spring is to avoid greasy creams and switch to lighter moisturizers. This is because lighter moisturizers get absorbed easily and keep skin moisturized.
Different types of moisturizers are available in the market. What is important is to choose only those prescribed by a dermatologist or an experienced beauty professional. The key benefits of a lighter moisturizer are that it reduces many skin problems and helps the skin maintain fluid balance. Applying moisturizers to the skin can reduce blemishes, as well.
When your skin gets dried up by the seasonal change, these creams keep it looking young. Light and hydrating ones should be applied to the face regularly. Doing so also protects the skin from UV rays.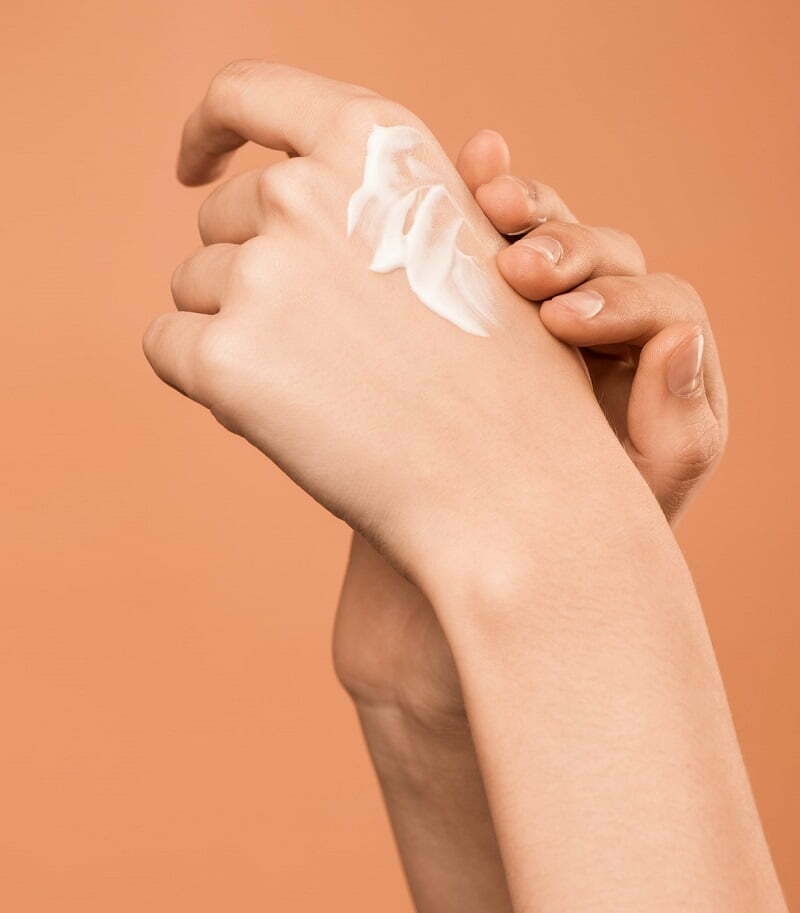 3. Use Facial Mists
During the spring season, you should definitely include facial mists in your overall skin care kit. Facial mists hydrate the skin, help it regain its brightness by revitalizing its cells and remove dryness. Mists are also used to eliminate excess sweating; keeping the skin clean and bacteria-free. During the spring, people experience a lot of sweating; that is why using facial mists is so important. There are different types of them, but anti-bacterial and antioxidant ones are highly recommended. We know that drinking an adequate amount of water is of extreme significance to save us from dehydration. But when we are out of home, it is misting that work on the skin instantly and keep the skin well-hydrated.
The selection of the right type of facial mists depends on the type of skin you have. For example, a mist containing alcohol is not recommended for people who have oily skin. It is a good idea to seek the consultation of an esthetician or a beauty professional to find which facial mist is ideal for your skin.
4. Take Care of Your Lips
We better know that lips are very sensitive parts of our body. To keep them soft and shiny, we should definitely consume lots of fluid. An excellent way in this regard is to apply lip balms and creams. Always opt for medicated balms or creams to give the best protection to your lips.
Licking and biting your lips is always unhealthy. People think that licking lips helps you save them from cracking, but it works only temporarily. Moreover, this bad habit removes precious natural oils and makes lips even drier. Always keep in mind to purchase products that comprise ingredients such as shea butter, vitamin E, and most importantly natural oils. Lip balms and creams that contain these important ingredients help nourish the skin. Avoid the use of synthetics, as they can make the lips or the skin condition even worse.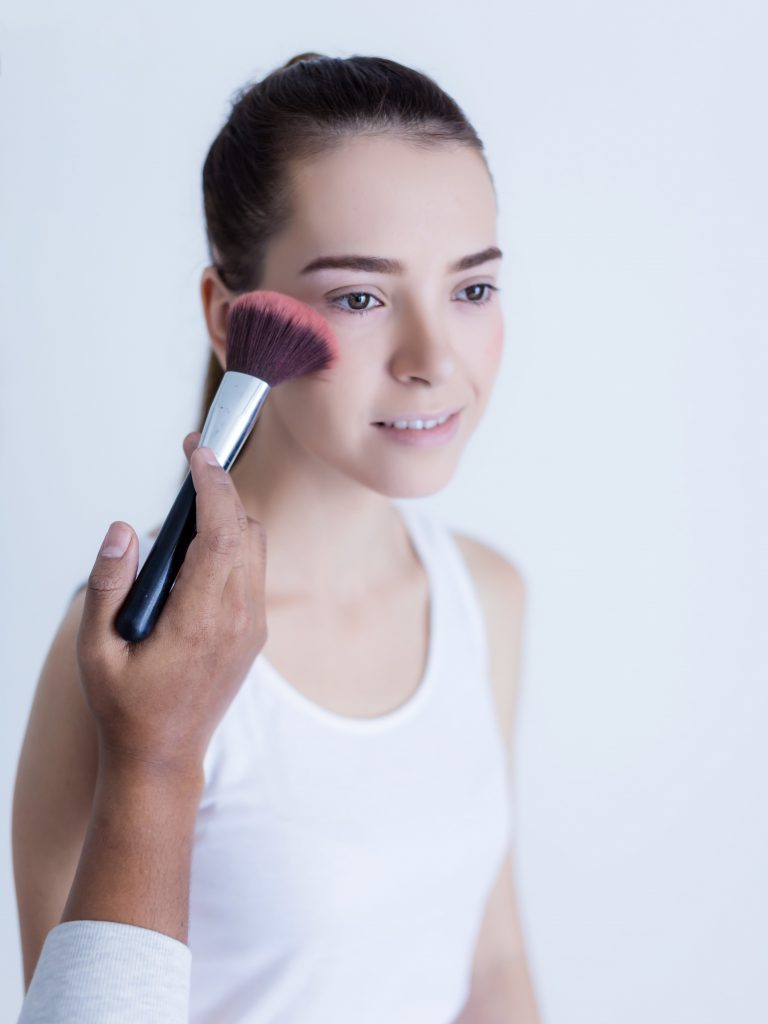 5. Avoid Lots of Makeup
Everyone desires to look and stay attractive. The constant need to keep the skin looking smooth and beautiful has led people to wear plenty of makeup.
There is little doubt that different types of makeup products help you look vibrant. However, excessive use of them can also take its toll on your skin and take away its naturalness. Most of the cosmetic products you will come across in the market contain chemicals. Wearing makeup is not a problem, but it stays in contact with your skin for long hours; therefore, it can harm your skin cells and texture. Sleeping with makeup is also a bad habit as it can clog the pores of your skin, which in turn, can cause acne, pimples, and dull and dead skin. During the spring season, you should make some vital changes to your skincare routine. One of the most important of these is to avoid wearing too much makeup.
Makeup also needs proper cleansing. Not cleaning it in a proper manner can result in various types of skin infections. Thus, keep in mind to use less makeup. Most of all, you should purchase only top quality and branded products to make sure it does not harm the natural beauty of your skin. For more advice in this regard, you should get in touch with an experienced beautician.
6. Step Up Your SPF
During the spring, people tend to spend more time outside to enjoy the warmth and the sunlight. This, in turn, also exposes the skin to a lot of suns. That is exactly why it is crucial to hike up your SPF.
Not many people use sunscreen during winter, but the warmer months make it essential for everyone to wear sunscreen. When you are making this change to take the best care of your skin, you should remember to increase the SPF dosage. Increasing the SPF offers greater protection from the stronger and more harmful UV rays in the spring season.
Estheticians recommend that you should boost the SPF to a minimum of 50+. In addition to that, you should ensure that the product you use offers protection from a broader spectrum of sun rays.
7. Exercise
Among other skin care tips, you should never ignore exercising as it is not only good for your overall health, but also for your skin.
When you exercise, the blood flow in the body increases. Due to improved blood flow, oxygen and other essential nutrients travel to all active cells of the body. As a result of this, the skin cells are nourished. Not only this, but better blood flow also results in the proper removal of waste products. In this way, you get healthier, fresher, and smoother skin.
If you plan to give your skin the best care it deserves, you should definitely exercise on a regular basis. Exercise does not mean lifting weights. Running, jogging, cycling, and swimming are all effective forms of exercise.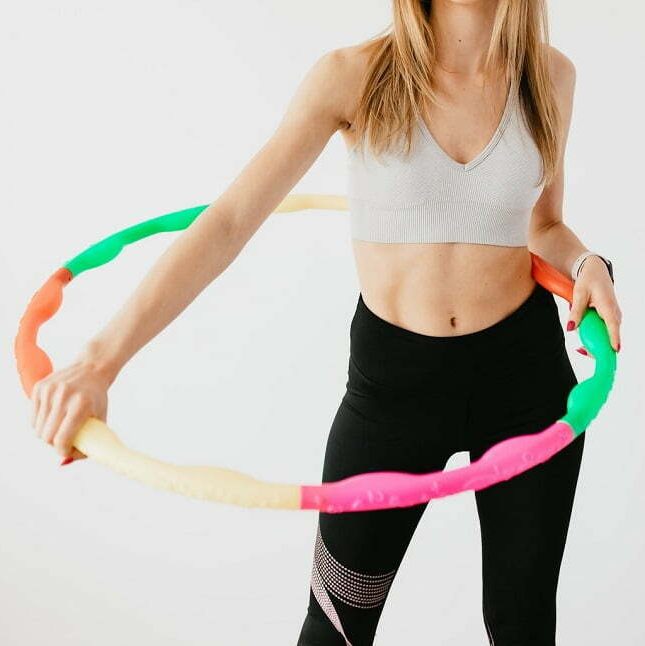 Do You Want More Tips for Your Spring Skincare Routine?
For expert advice in regard to makeup, lighter moisturizer, facial mists, SPF, and tons of other tips, head straight to the Hair Essentials Salon Studios, located in Ann Arbor, MI. At this beauty salon, you will be able to avail yourself of a wide range of services such as esthetician services, full body waxing, nail salon services, microblading, eye makeup, eyebrow threading, facials, hair braiding, and hair extensions among others.
HESS also offers salon suite rentals to experts who are looking for a suitable place for their hair salon or barbershop to provide quality services for their clients.
Give our expert estheticians and beauty professionals a phone call or send us an email to schedule your free skincare consultation.