Your hairstyle reflects your personality. If you want the best haircut and hair color, you must find the best hair salon in your area. Everyone desires a stylish haircut and appropriate color that strengthens their appearance. Your hairstyle reveals a lot about your personality and tastes. Your entire facial expression sets you apart from the crowd. Men and women can get stylish haircuts in a variety of places, including beauty salons, hair salons, barbershop, and others. If you want to receive the most attractive haircut of all time to complete your look, you have to choose the best salon once and go to the shop the next time. Once you've found the perfect salon, you can keep going there anytime you need to give your hair a little dressing to keep the style.
What Makes Experts Different
You should look for the greatest salon to discover a skilled hairstylist for guys. But how can you discover an expert who specializes in haircuts for men? Today men are not convinced only by fashionable haircuts and they also prefer to try stylish hair colors. They either want to dye their hair fully or in highlights. It's better to decide on the hair color based on your haircut and some other factors.
An ordinary hair salon provides you with basic services and hairstyles. People who work in such salons might wash your hair and apply color to it, but their knowledge of hair styling and hair coloring is limited, which is why they often fail to style your hair the way you asked them to. So where can you find the perfect hair stylists and hair color experts? Well-known and excellent hair salons always provide you with all sorts of haircutting styles and coloring options. Beauty experts in these salons can style your hair just the way you want. If you want to have the attractive haircut you always wished for, with a hair color that matched your style, you have to contact the best haircut and color salon in your local area. You can find quality service just around you; you only need to search for it. HESS offers salon suite rental to let more professionals offer excellent services to clients who only search for experts.
Pick a well-known hair salon where you can find a team of professionals with lots of experience. Also, these professionals should be properly knowledgeable in hairdressing and coloring. It is preferable if they have some background expertise in coloring and haircutting. The reason is that there's more to it than just simply cutting, trimming, and coloring. They should have the necessary theoretical knowledge preferably learned in an institute. Along with theoretical knowledge, they should have relevant work experience.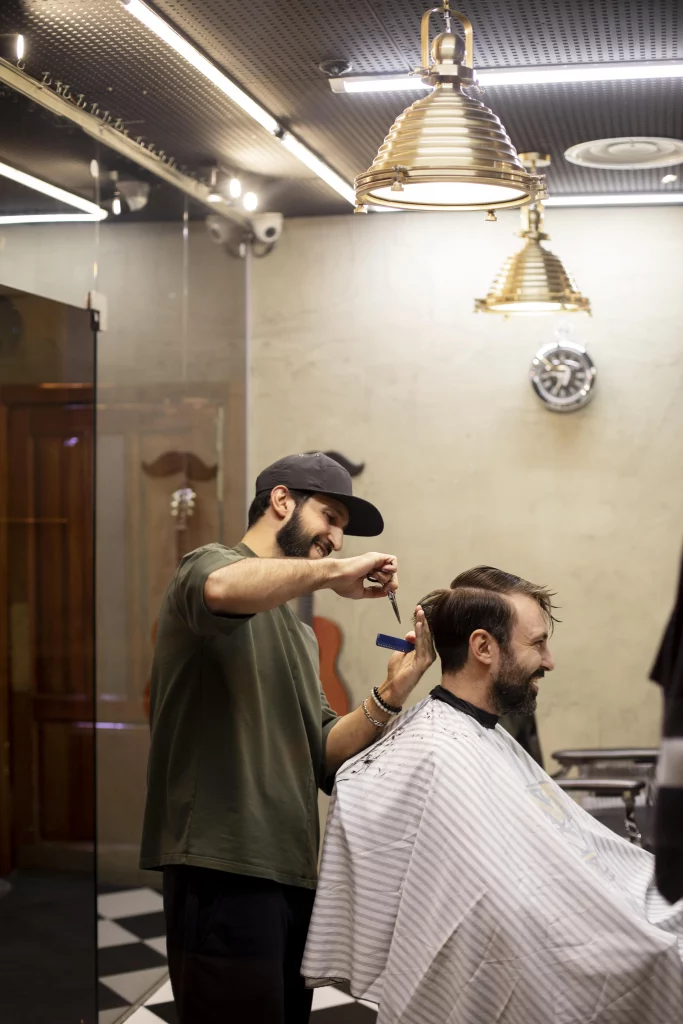 Talk to an Expert Hair Stylist at HESS!

Call Now!
How to Choose The Best Hair Salon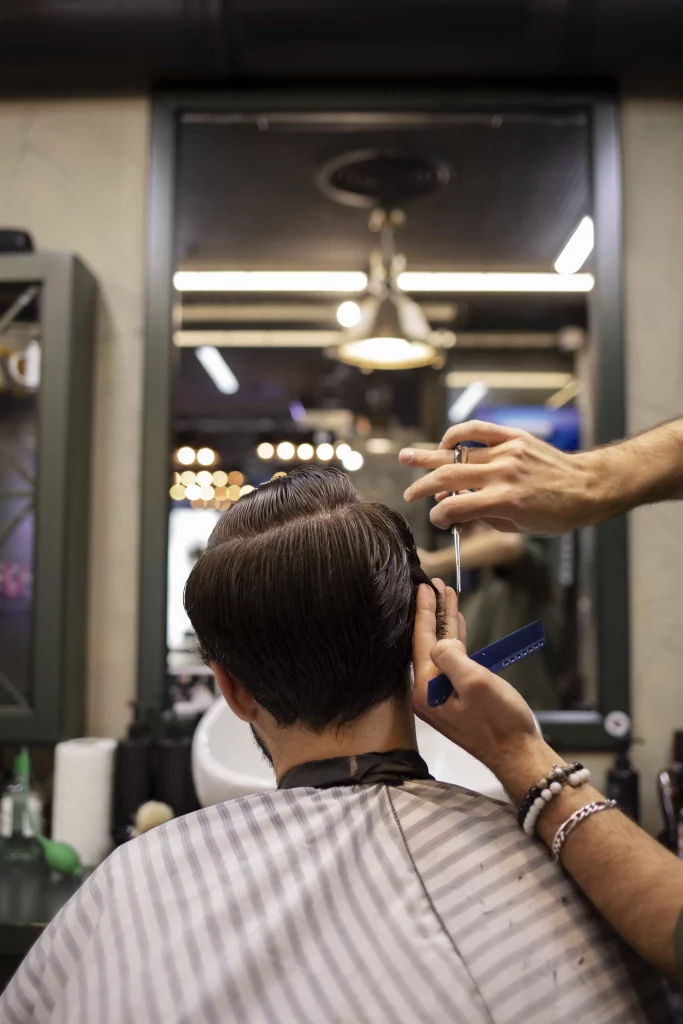 Different kinds of hair beauty salons have different facilities. Therefore, you have to keep some basic ideas in mind while choosing the best hair salon. To find the best men's haircut and hair color salon, you have to ask them if they can style and trim the hair the way models and celebrities do. They have to show you samples of hairstyles done by them and also let you know of all hair dyeing options. How do they decide on the best haircut and style based on your face shape, facial dimensions, and expressions?
Also, You should decide on the best hair salon by looking at the place and the tools that they use. Beauty salons have to be places where you can get comfortable and feel relaxed while getting the best services. Based on these factors, find the salon you like the best and permanently visit it because they will get to know your style and taste.
Only deluxe and large salons can provide such opportunities for professionals to offer their services of the highest quality to the clients, using the best tools and most modern equipment to perform the job as perfectly as possible.
We offer salon suite rentals to let beauty professionals provide high-quality services in fully-equipped hair salons, nail salons, and all other beauty salons. Are you looking for barbers and hair color experts in and near Ann Arbor, MI? Don't hesitate to contact us and consult with a beauty expert in Hess.