It is always necessary to take proper care of all of your beauty needs. A hair salon can provide excellent service, but there are several options available. So it is good to learn a little bit about them before choosing one. In previous years, hair salons were often reserved for women, as they are much more concerned with their overall look than men. As more and more men have been conscious of their own beauty in recent years, similar services may also be applied to men. Also, all of the services have improved over the years, and large salon has evolved into ultimate shops for all types of beauty services. In this article, all of the specific services have been covered.
Hair Salon Services
There is a wide variety of hairstyles to pick from, which are usually determined by numerous criteria such as the shape of one's face, the length of one's hair, and so on. So it is not really an issue of hair styling, but beauty professionals can ensure that these styles are distinctive and even ideal for each person.
Hair services are also quite diverse. You can get various hairstyles and even make your look more stylish by using hair color experts' services. You might even want to braid your hair or try wavy hair to try out a new style.
However, it is certain that only large and equipped salons can offer diverse hair services and you can't expect such services from ordinary salons. Therefore, you have to take your time and look for the right hair salon and barbershop for you.
Your hairstyle is important because it tells a lot about your personality and tastes and it complements your overall style and fashion. therefore, you have to choose a hairstyle that fits you the best. but how can you do that? Expert hairstylists can guide you to pick the best look for yourself. HESS offers salon suite rentals to top-level hairdressers and barbers to let them provide their clients with high-quality services.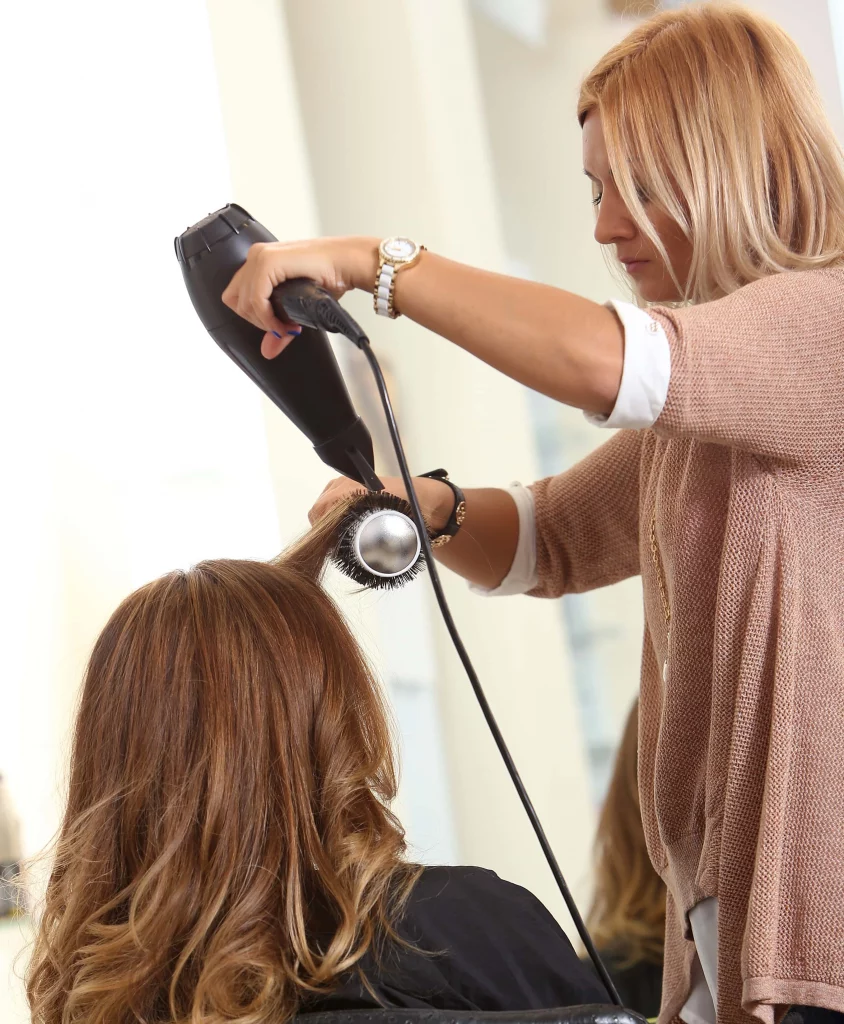 In deluxe and well-known beauty salons, services are not limited to hairstyling and hair coloring. You can get many different beauty services, from nail salon to hair salon services, to improve your look the way you want.
Makeup Services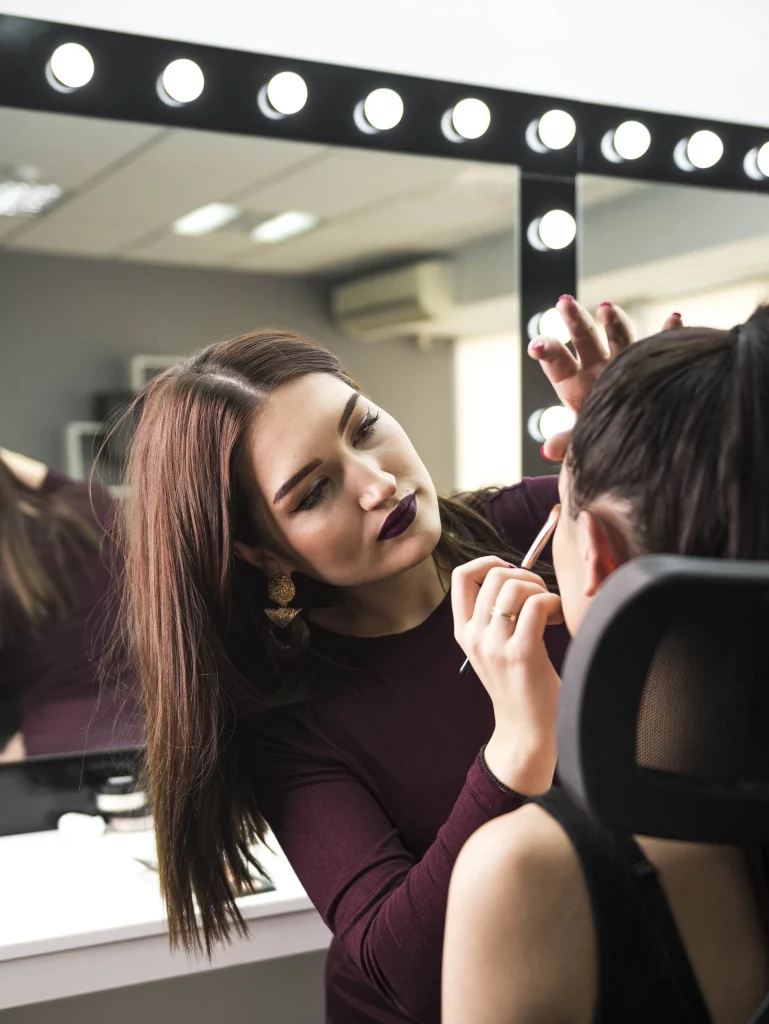 Most beauty salons offer services offered by professional makeup artists. These professionals can choose the best makeup look for their clients based on their face shape, skin tone, and personal preferences. You can get the perfect makeup look in beauty salons because makeup artists are well-equipped and use the best makeup products and tools to do their job perfectly.
It's better to get an expert to do your makeup especially if you are getting ready to attend a special event or party so that you can have the perfect look. Makeup is important to have a nice and clean appearance. Even if you have a perfect hairstyle and a good sense of fashion, if your makeup is done poorly, it can have a negative impact on your overall look. However, you shouldn't always wait for a special day to get well-done makeup; you can try and experiment with different looks to find the one you like the most, and a makeup artist can help you in this process.
There are tips and tricks in makeup that only true professionals know about. so it's a wise choice to get help from experts when you want a perfectly done look. Top-notch makeup artists offer their services in the best beauty salons, so you have to find the best one near you. This way, you can benefit from all other beauty services as well. These kinds of salons are all-in-one places, so you can feel easily get a gorgeous hairstyle and flawless makeup in one salon.
Talk to a Beauty Professional at HESS!

Call Now!
Nail Salon Services
In recent years, more people go to nail salons to get manicure and pedicure services and make their nails beautiful and stylish. If you want a stunning nail design, it's best to go to a professional and ask them to do the job. Applying nail polish with different designs is not really an easy thing to do. Therefore, you should find a well-equipped nail salon to get your nails done.
Nowadays, most nail technicians prefer to work in beauty salons where other beauty services are offered. This is why most large and luxurious salons try to include a nail salon as well. In such salons, clients can freely choose between different colors and designs for their nails and also ask experts for recommendations. They can suggest the best colors based on your skin tone or the shape of your nails.
It's important to know that, nail salons are not only for getting nail designs. It is also a place for treatment. Many clients go to nail salons to treat their broken or deformed nails. Expert manicurists can shape your nails the way you want and is suitable for you. Nail care is one of the important services offered by these professionals, so if you have any kind of problems with your nail, you can visit a salon to treat them and maybe finish it by getting a stunning color and design on your nails.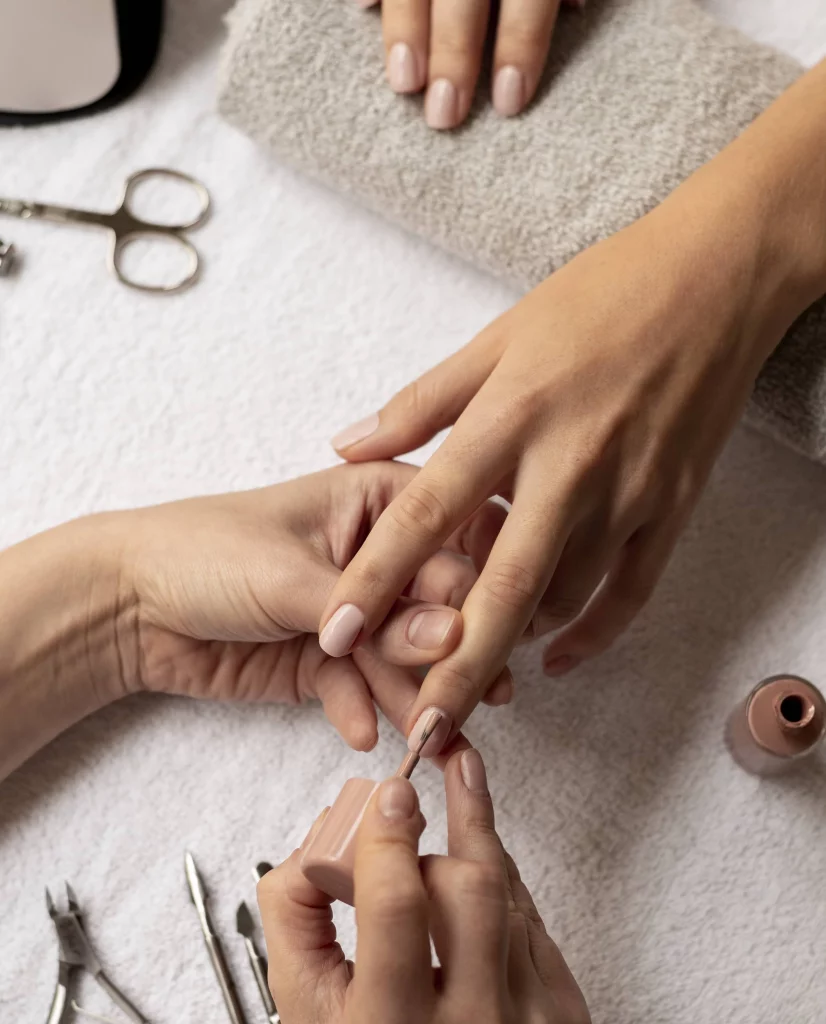 There are some beauty services that are offered by only a few distinguished salons, as they need special facilities and only large and luxurious salons can provide them. Therefore, professionals of this kind of service try to find the best salon for themselves to be able to use these facilities and help their clients satisfy their beauty needs.
Skincare and Massage Services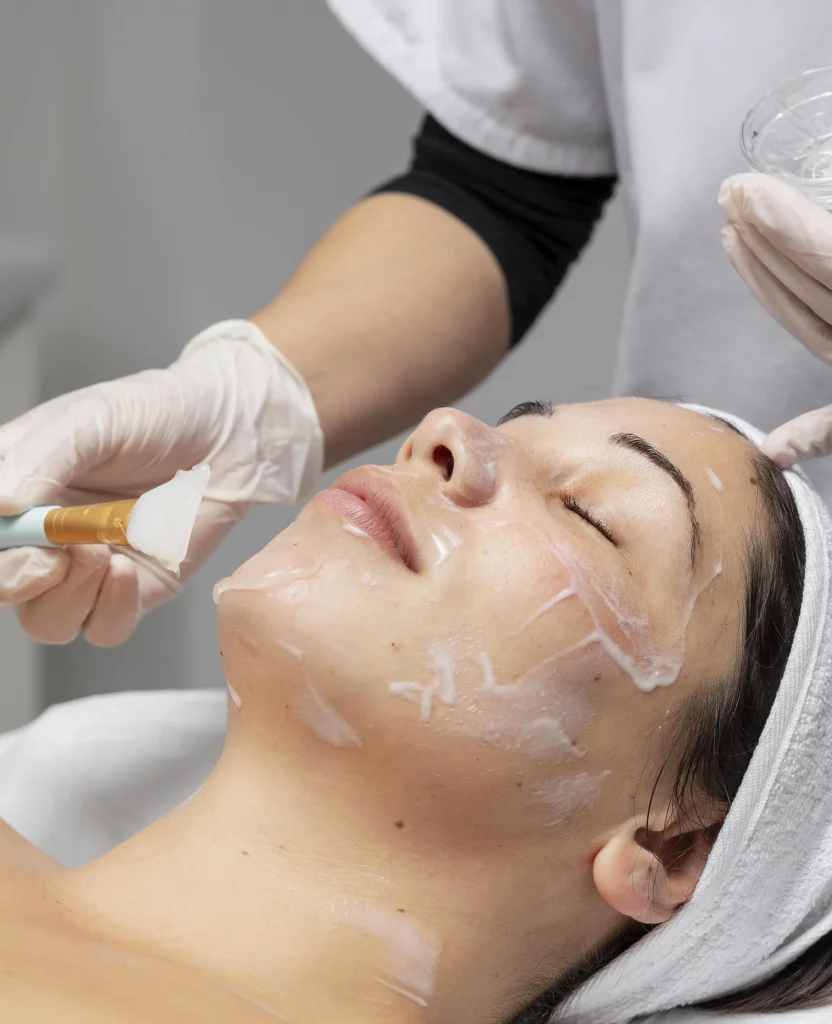 Furthermore, most salons have already added spa services such as body spa, massage, and body waxing. Other services provided by beauty salons include steam rooms and a swimming pool, all of which are intended towards improving the salon experience.
Skincare is another form of service offered by salons, where the treatment for skin care is completely determined by an individual's skin type. Beauty salons provide various skin care treatments such as facials, which are suitable for a variety of skin types. Other beauty services provided by hair salons include treating skin conditions such as reducing blemishes or other scars from acne or pimples. It's important to know that all skin care services and skin treatment require specific attention, therefore it must be verified that the salon is adequately stocked with professionals and excellent services.
As you read in this article, beauty salons provide a wide range of services, and you may get everything you need in one place. However, many of these services are unique and are only available in deluxe salons and cannot be found in any regular salon. HESS provides salon suite rentals with excellent facilities that are suitable for all beauty services to help experts find their ideal salon to work for their clients. If you are looking for a great salon to work in and near Ann Arbor, MI, don't hesitate to contact us!