YOU'VE GOT THE ATTITUDE, NOW GET THE LOOK WITH OUR SERVICES!
We're known around town for our sexy and inventive hairstyles. Our beauty professionals are always ready to provide you with an experience that will leave you satisfied and projecting confidence with your new look. The full customer experience we offer will match our clients' aspirations with proven techniques and artistry to bring wishes to reality. Providing the ultimate beauty services, we will have you shine with brilliance and perfection.
Hair Essentials Salon Studios makes sure our beauty salon not only provides an inviting, modern interior and high-quality designer products but also makes the perfect date, girl's night out, bridal party, or event destination.
We provide salon suite rental for licensed, skilled technicians whose commitment is to provide the best attitude and service, making your treatments comfortable, enjoyable, professional, and relaxing experience. With that commitment, we hope to grow our business, one client at a time.
Manicures & Pedicures
A complete hand and nail makeover at a full-service nail salon. Nail shaping, cuticle removal, hydration of the hand and forearm, a toasty paraffin dip, hand massage, ending with the finishing polish.
When you like beautiful hands, you shouldn't forget about beautiful feet. Pedicure services at HESS are just as diverse as our manicure services.
Try our exfoliating sugar scrub for the foot and lower leg. Callus removal, cuticle clean-up, and nail shaping with polish. Deep massage of the foot and lower leg and a toasty paraffin foot dip.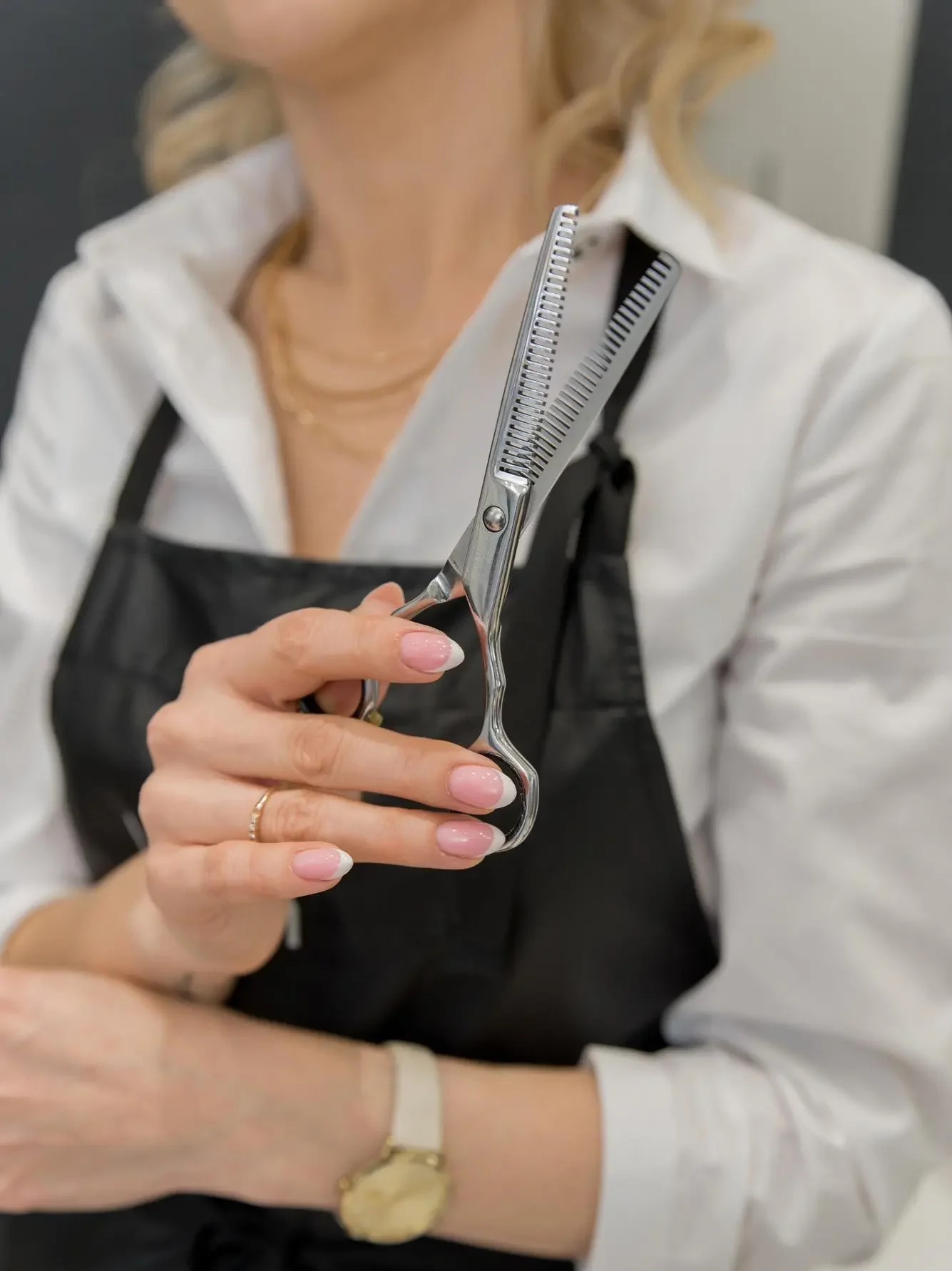 Sugaring & Soy
Exfoliating sugar scrub for foot and lower leg. Callus removal, cuticle clean-up, and nail shaping with polish. Deep massage of the foot and lower leg and a toasty paraffin foot dip.
Eyelashes & Brows
Hair Essentials Salon Studios offers eyelash extension services, including eyelash sets, eyebrow reshaping, eyelash fills, tweezing, and more.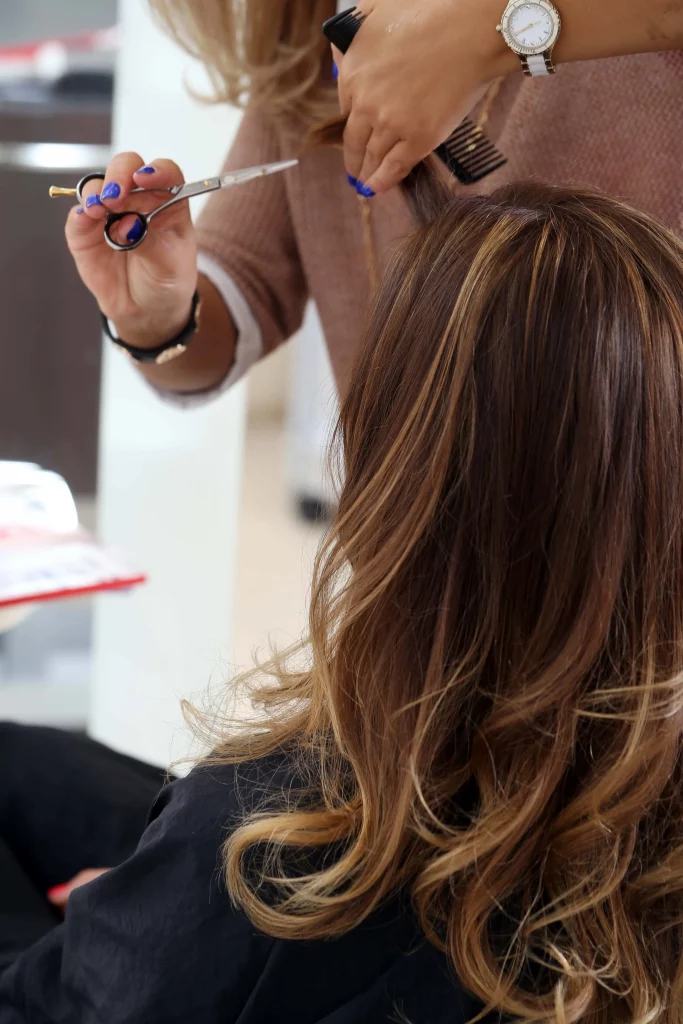 Hair Services
Your hairstyle shows your taste and personality and complements your overall style and fashion. So you should consider getting a beautiful haircut and hair color that suits you, your skin tone, and your face shape. Professionals at our hair salon and barbershop can help you discover the haircut that fits you perfectly.
Hair Services at HESS
Hair Cutting & Design
Blow Dry & Styling
Kérastase Paris Hair Treatment
Permanent Hair Straightening
Hair Extensions
Smoothing Treatment
Color Correction
Perm
Regular Perm
Spiral Perm
Your relationship with us is a personal one. Sometimes you tell the stylist things you've never told anyone else – so let us do the same for you.
Signing up lets us email you special offers, including up-to-date information about promotions, events, and special invitations. This is stuff we don't tell just anyone.
Talk to a Hair Stylist at HESS!

Call Now!
Skincare Services
Eminence Facial (60-90 mins.)
An award-winning organic skincare line from Hungary. Delivers amazing results using ingredients from organically grown fruits, herbs, plants, and spices. Customized to YOUR skin needs.
Lumafirm Facial(60-90 mins.)
Bring on a visible radiance and restore skin health as this power-house facial quickly infuses your skin with active ingredients. Peptides and lightening active band together to dramatically brighten and even your skin tone while redefining your facial contours.
Aromatherapy Facial (60-90 mins.)
Restore, condition, and balance skin with natural aromatic oils customized to your skin type and condition.
Plantomer Facial (60-90 mins.)
Enhance your skin's texture and maximize hydration with a refreshing mask of hydrating seaweed and revitalizing propolis.
Luminous 'c' and Sea Facial (60-90 mins.)
A potent blend of vitamin C and high-tech freeze-fried seaweed. Ideal for reducing fine lines, improving elasticity, and providing relief for dull sun-damaged skin.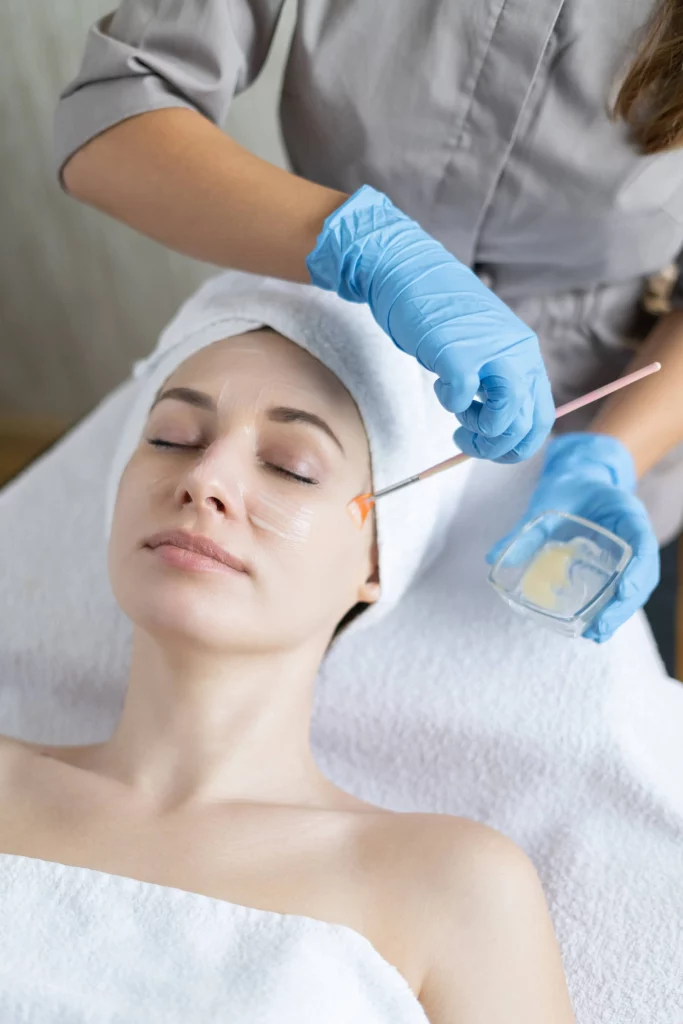 Lash Extensions
Our eyelash extension services include Misencil Lash Extensions, Canadian-made lash extensions with formaldehyde-free glues, and Misencil Lash Fill. Fills are required every two weeks.
Hand Care
Classic Manicure(45 mins.)
Spa Manicure(60 mins)
Buff and Polish(30 mins.)
Gel French Manicure(60 mins.)
Gel Manicure(60 mins.)
Gel Off(15 mins.)
Gel Polish
Foot Care
Classic Pedicure(60 mins.)
Spa Pedicure(75 mins.)
French Pedicure(75 mins.)
Pedicure and Reflexology Retreat(2 hrs.)
Toe Buff and Polish(30 mins.)
Paraffin Treatment
Foot Massage
Men's Pedicure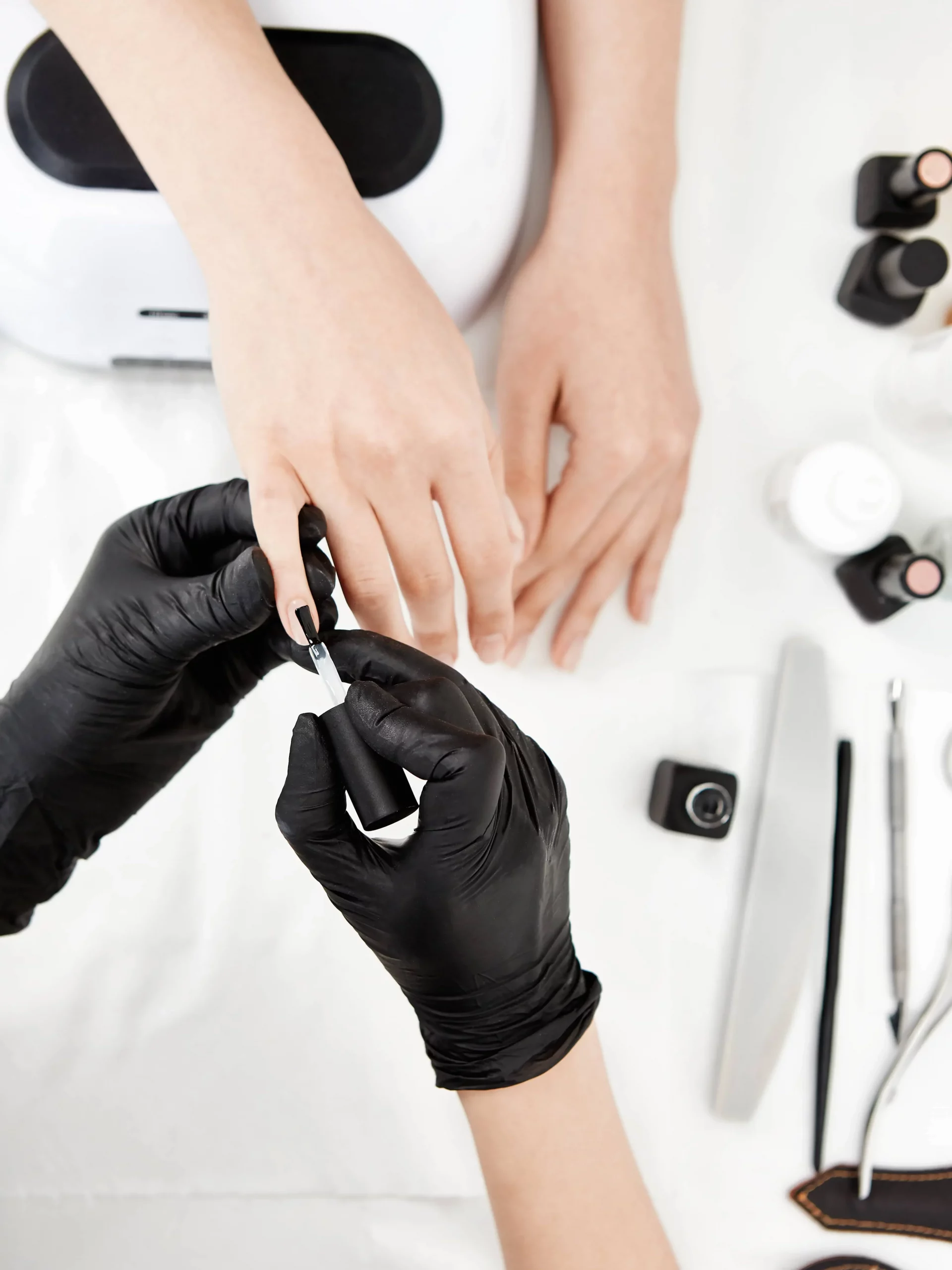 CHOOSE THE BEST SALON FOR YOURSELF!
Not all beauty salons can provide such a wide range of services. You have to take your time and look for a salon that offers high-quality services provided by professionals. Beauty needs directly affect your health, so it is important to find a salon that can guarantee their services and you can be sure about their quality.
There are tons of beauty services available that can make you feel stylish and beautiful. Don't limit yourself to a number of beauty services! Go and find a salon that offers all the mentioned services together to help you save your time and energy.
Experts try to work in a well-equipped place with good facilities to be able to provide services for their clients at the best level possible. Therefore, you can find these professionals only in large and well-known salons.
Hair Essentials Salon Studios offers salon suite rentals to beauty experts, which makes it an all-in-one place to go for your beauty needs. Don't hesitate to start your beauty journey in one of the best salons in and near Ann Arbor, MI. Contact us now and get more information on salons and services!