About Our Services
Hair Essentials Salon Studios offers upscale services for men, women, and children. Our salon has been serving the area, accommodating our clients with convenient daytime, evening, and even weekend appointments. The talented hair artists are attentive and knowledgeable. From our hair care services to our relaxing manicures and pedicures and even our nourishing custom facials using GLO mineral products, Hesstudio is a one-stop beauty shop.
At Hesstudio, we specialize in making our clients feel beautiful inside and out. Check out our effortless online appointment scheduling system and make plans to pamper yourself today!
Easy access from 322
A licensed staff of professional hairstylists
Convenient appointment times and easy online scheduling
A wide range of salon services!
HESS provides experts with salon suite rentals to let them showcase their skills and be able to offer top-notch services to their clients.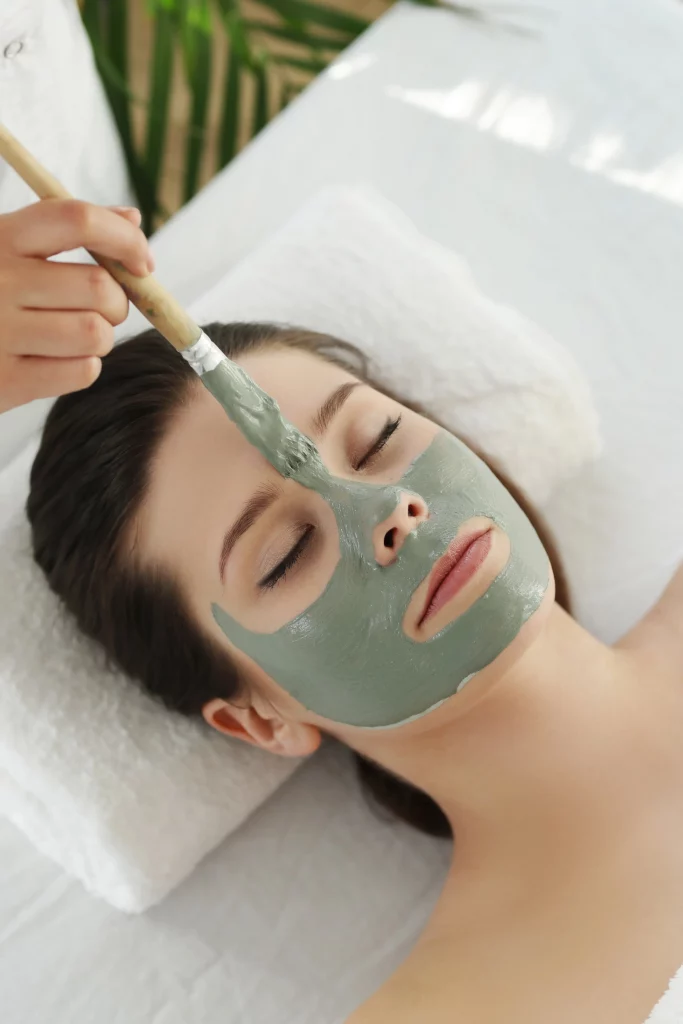 Nail Services
Nail services that will leave you looking glamorous! We offer both manicures and pedicures, including French manicures and pedicures. Ask about our Gelish polishes, which last up to 21 days. Men, don't be shy – come in for our manly pedicure with massage, featuring unscented lotions.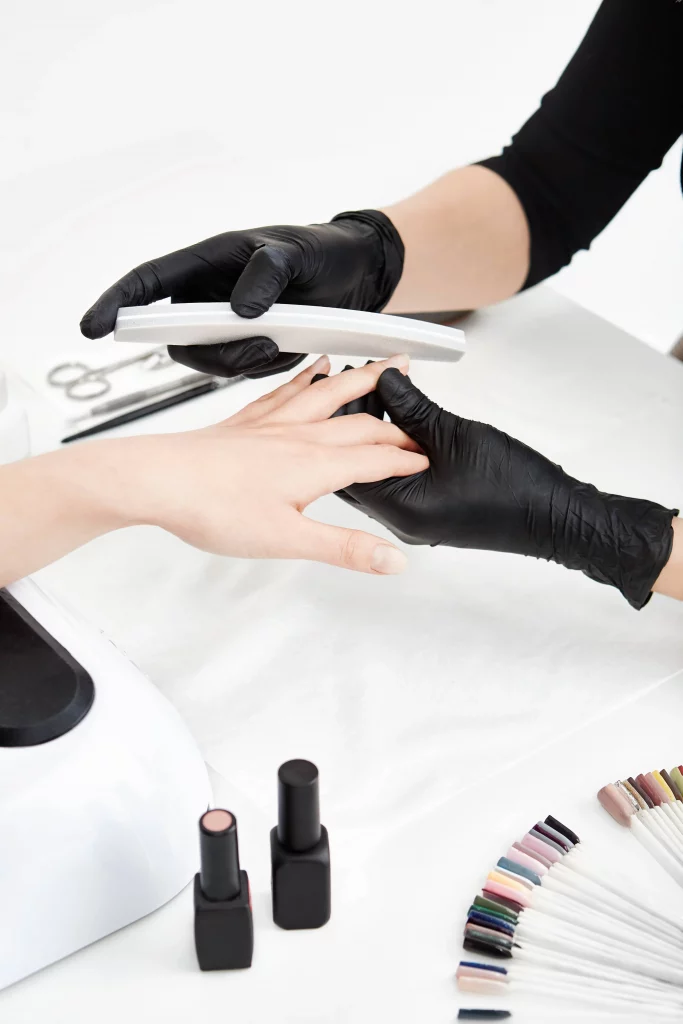 Types of Manicure and Pedicure Services
7 Years Itch Manicure
– Nail maintenance, massage, and polish
Some Like It Hot Manicure
– Nail maintenance, moisturizing scrub, hot towel wrap, illuminating masque, massage, and polish
Gelish Manicure
– All the amenities of the Some Like It Hot, without the hot towel wrap and scrub. Just condense into a 45 min time, so it can be done during a color process
Some Like It Hot Pedicure
– Sea salt scrub, cooling mint gel with hot towel wrap, and extra long massage.
The beauty of your feet is just as important as your hands. In our nail salon, let yourself get comfortable and enjoy a relaxing time while our beauty professionals work on making your toenails beautiful. Our pedicure services are just as varied as our manicure services.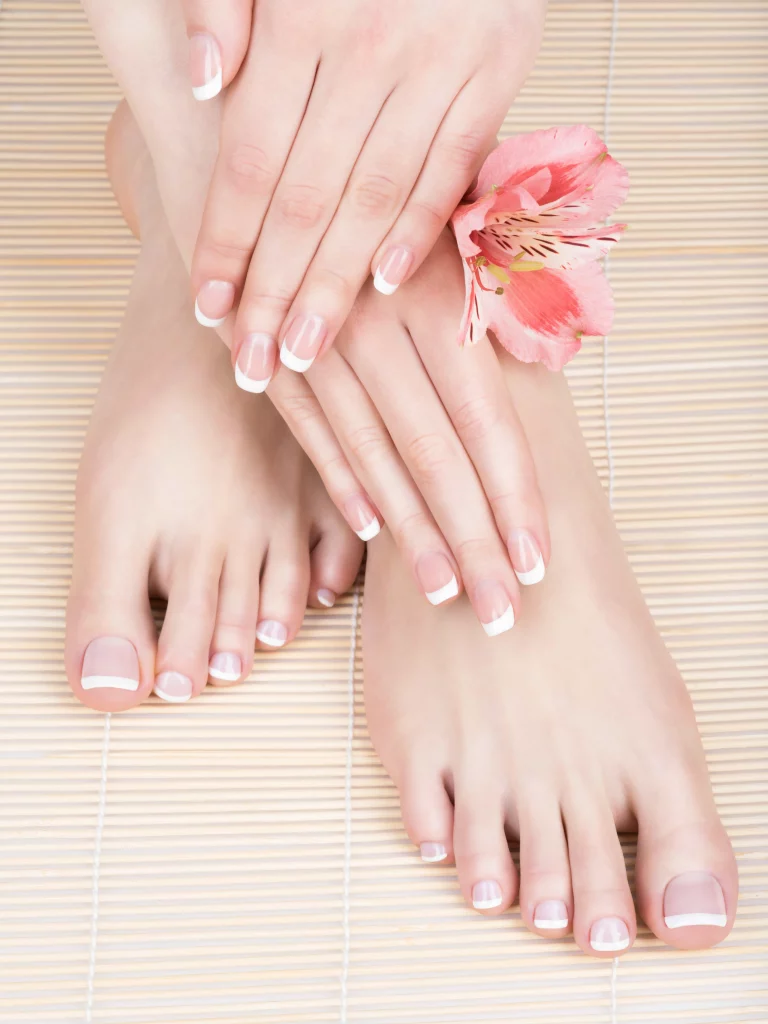 Seasonal Scent Pedicure/Paraffin Dip
Gelish Pedicure
– Dip System
– French
– Polish Change /Non-gelish
– Gelish Polish Change
– Gelish Polish Removal
Manly Pedicure
– More massage and masculine-scented lotions are used.
Hair Services
Whether you know what style you're looking for or not, our stylists at our hair salon and barbershop will work directly with you to give you the hairstyle you desire. Professional hair stylists and hair color experts can help you find the haircut and hair color that suits your face shape, skin tone, and your personal taste.
Haircut and Styling
Our services for women, men, and children include haircuts, shampoo, blow-dry styling, maintenance trim, bang trims, etc.
Coloring
Base Color Touch-up
Virgin Application
Custom Coloring (Paneling)
Glaze
Highlights
T-Zone
Half Head
Full Head
Low Light
Hair Extension
Everyone sometimes wishes to have long hair. With our hair extension services, it is not merely a wish anymore! Let yourself go beyond the limits and choose a stylish hairstyle that suits your new long hair.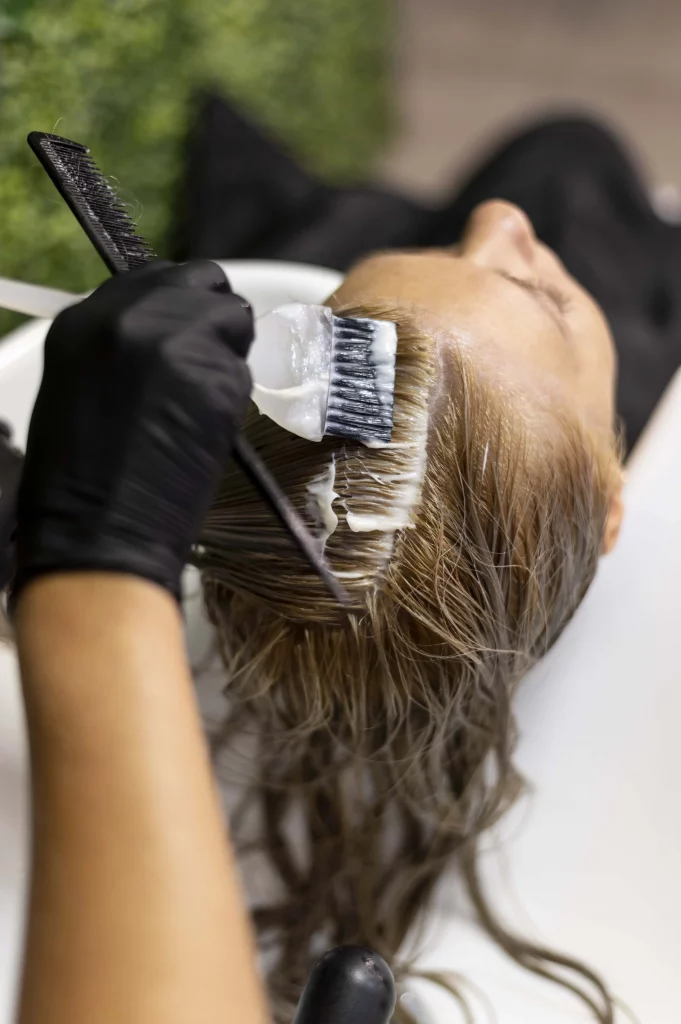 Spray Tanning
Spray tanning is the application of a special mist to the skin in a booth to have an effect similar to a suntan. The mist contains dihydroxyacetone (DHA), a chemical that can either be water or oil-based, that reacts with dead skin cells making them golden brown looking like a natural tan. It is temporary since the sprayed area is the top layer of the skin which naturally sheds to give way to newer skin.
Waxing
Waxing treatments slow and weaken hair growth and result in silky, smooth skin for approximately three to six weeks. Waxing is available for any place where unwanted hair exists.
Talk to a Beauty Expert at HESS!

Call Now!
Skin Care and Facial
A facial is one of the best ways to take care of your skin. A facial cleans, exfoliates, replenishes, and nourishes the skin, promoting a clear, well-hydrated complexion and can help your skin look younger. We offer facials, microdermabrasion, and redlight therapy services to improve your skin condition.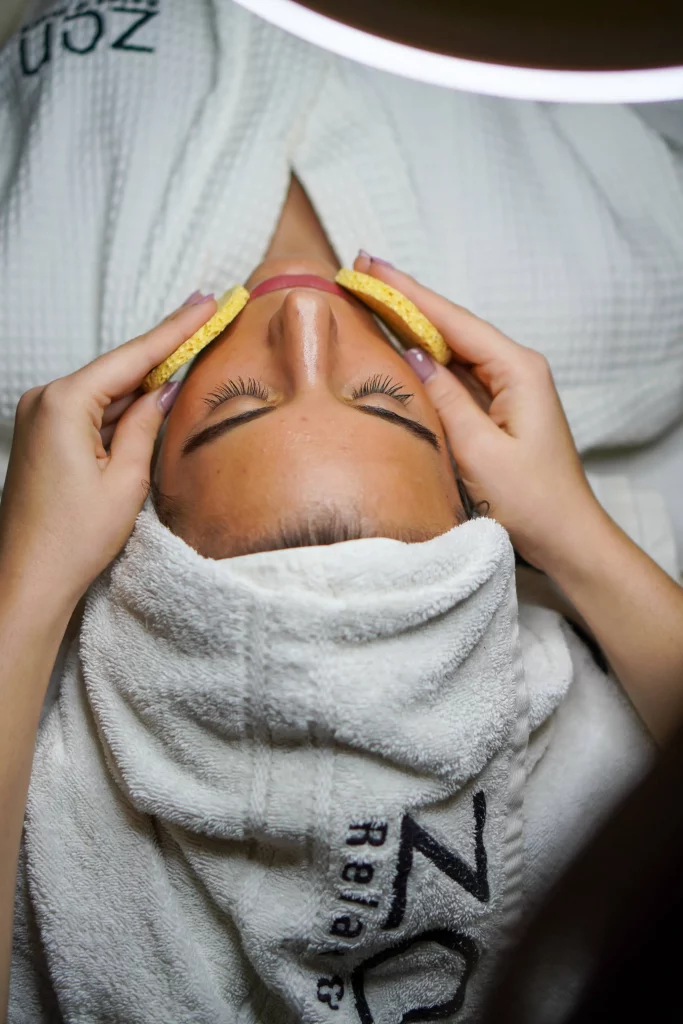 Facial
90-minute service customized for your skin's needs. Includes cleansing, exfoliation, massage, mask, serum, and moisturizer.
Back Facial
75-minute service designed to purify and nourish the hard-to-reach back. Includes cleansing, exfoliation, massage, mask, and moisturizer.
Express Facial
45-minute service is perfect for the busiest of people. Includes cleanse, exfoliation, mask, and moisturizer.
Microdermabrasion
90-minute service is great for oily skin with acne, or drier, more mature skin. Includes cleanse, microdermabrasion, peel mask, and serum.
Eyelash Extension
Eyelash extensions are individual synthetic materials. They are attached to your eyelashes individually, not the skin. Each synthetic lash is attached to an eyelash. It is a very enhancing beauty service, and you DO NOT need to use any mascara while wearing these eyelash extensions. It is a very careful and intense service, which requires skill and patience. Once applied, these lashes are so natural-looking, that it is difficult to tell, even close up, that you have extensions on. Size availability ranges from short to long.
About Us
Hesstudios has been providing salon suite rentals for beauty and spa services. We proudly staff a professional team of the finest licensed hairstylists. We ensure that your services are performed by a professional who is dedicated to your safety and up to trend on the latest in hair and makeup styles.
Hess is an eco-salon, using only naturally-derived products for all of our beauty and wellness services. From the Brand shampoos to the Brand facial cleansing products, every care is taken to assure your safety and provide you with the highest-quality non-toxic products.
It is more than just a salon–it is a fun, family-oriented salon that makes everyone feels right at home! From the moment you enter our doors, the Hesstudios staff is mindful of your comfort as they strive to help you discover your inner beauty.
Looking for a top-notch experience in the best salons in and near Ann Arbor, MI? Contact us now and start your beauty journey!