Making Transformation
At our hair and nail salon, we love helping men and women make a transformation into a new person. Whether you come to us for a manicure or eyelash extensions, our team offers personalized services to help you become a new you. Enjoy a relaxing day at our full-service hair and nail salon at Hair Essentials Salon Studios
What We Offer
Hair Services
Nail Services
Spa Service
Eyelash Extensions
Eyebrow Waxing
Keeping up with the Latest
No one wants to wear last year's hairstyle. When you come to our salon, you don't have to worry. Our stylists keep up with the trendiest styles, so you can always look your best. Not only does our hair and nail salon offer excellent customer service, but we also want to help you relax after a long day. Enjoy a glass of wine while you wait.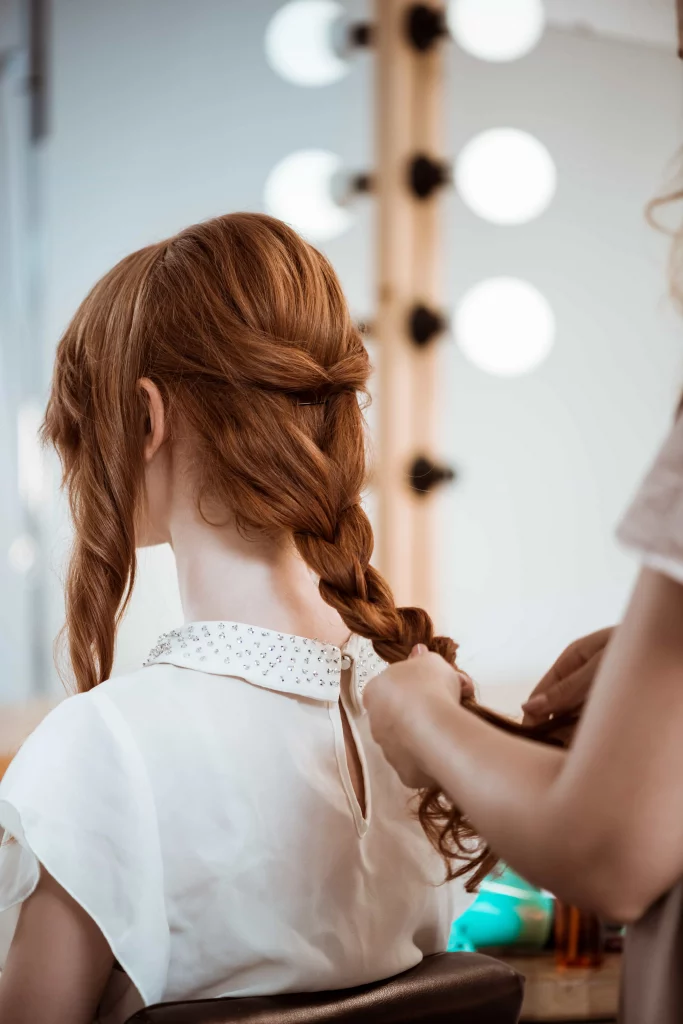 At Hair Essential Salon Studios, we offer salon suite rentals to professionals who are looking for a large and well-equipped place to showcase their skills and experience by providing a top-notch beauty experience for their clients. We have gathered the best beauty salons in and near Ann Arbor, MI together to make our salon an all-in-one place to satisfy all of your beauty needs.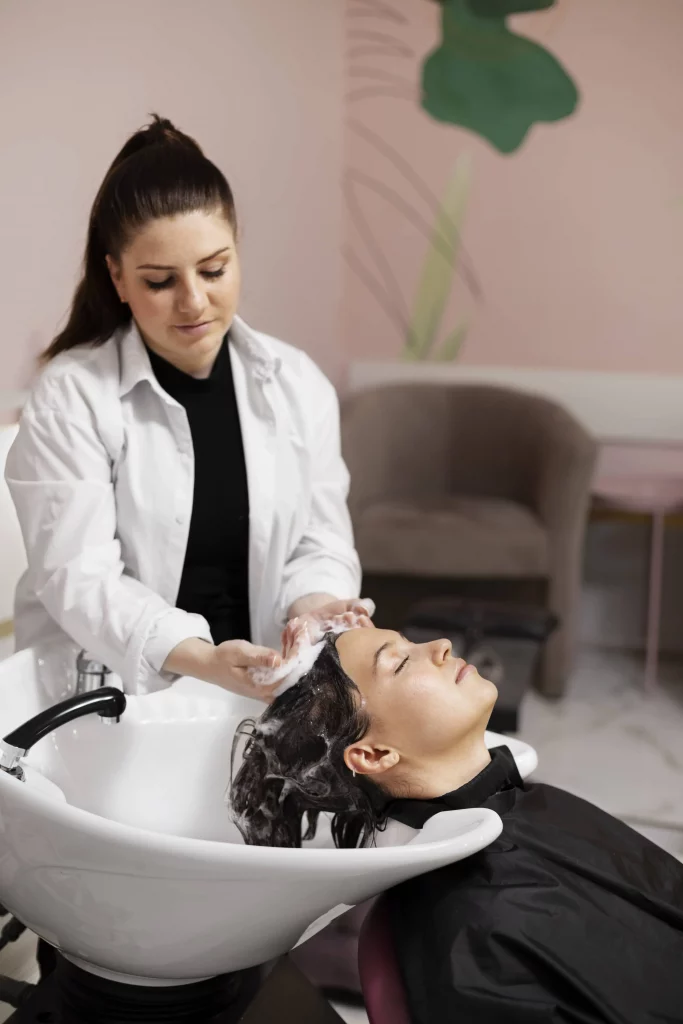 Hair Services
Enhance your look any day of the week when you come to Hair Essentials Salon Studios for our personalized hair and nail services. Whether you want to try a new style or simply need a cut, our stylists offer a brief consultation to help you find the right hairstyle. During the consultation, we provide recommendations to transform you into your new beautiful self.
Hair Services at HESS
Haircuts
Wash & Set
Updos
Half Sew-in
Full Sew-in
Full Bonding Installment
Relaxer
Color
Individual Sew-in Pieces
Individual Bonded Pieces
Lock Maintenance
Keratin Treatment
Talk to an Expert Hair Stylist at HESS!

Call Now!
Nail Services
Let our team pamper you during your visit with our relaxing nail services. Backed with our experience, we'll have them looking fabulous for work or a special date. From manicures to pedicures, we do it all for affordable prices you just can't beat.
Nail Services at HESS
Full Set
Basic Manicure
Spa Manicure
Deluxe Manicure
Basic Fill
Corrective Fill
Pink & White Solar Nails
Glass Full Set
Overlay
Polish Change
Services for Your Feet
Basic Pedicure
Deluxe Spa Pedicure
Polish Change
Design Polish Change
Paraffin Wax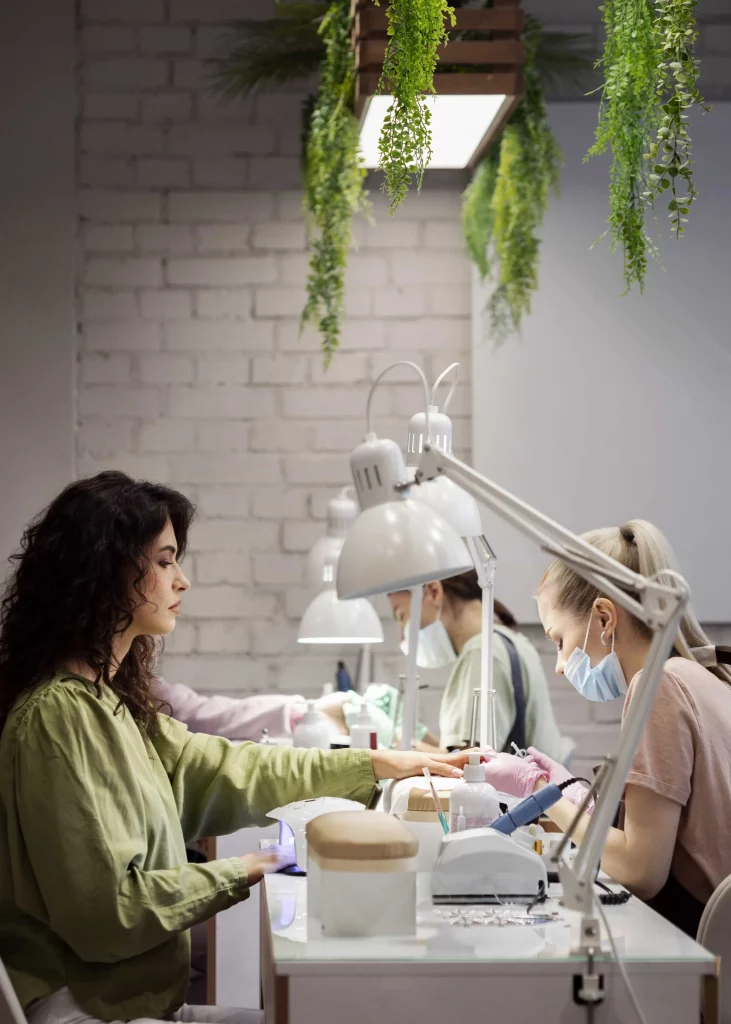 Spa Services
Sit back and relax when you come to Hair Essentials Salon Studios for indulgent spa services. You will get the best spa and massage services in the most relaxing atmosphere. After a long week at the office, you feel exhausted and worn. Come to our barbershop, nail salon, and hair salon so our experienced team of beauty professionals can help you unwind, and feel ready to tackle the week ahead. From relaxing massage therapy services to mini-facials, we do it all to help you relax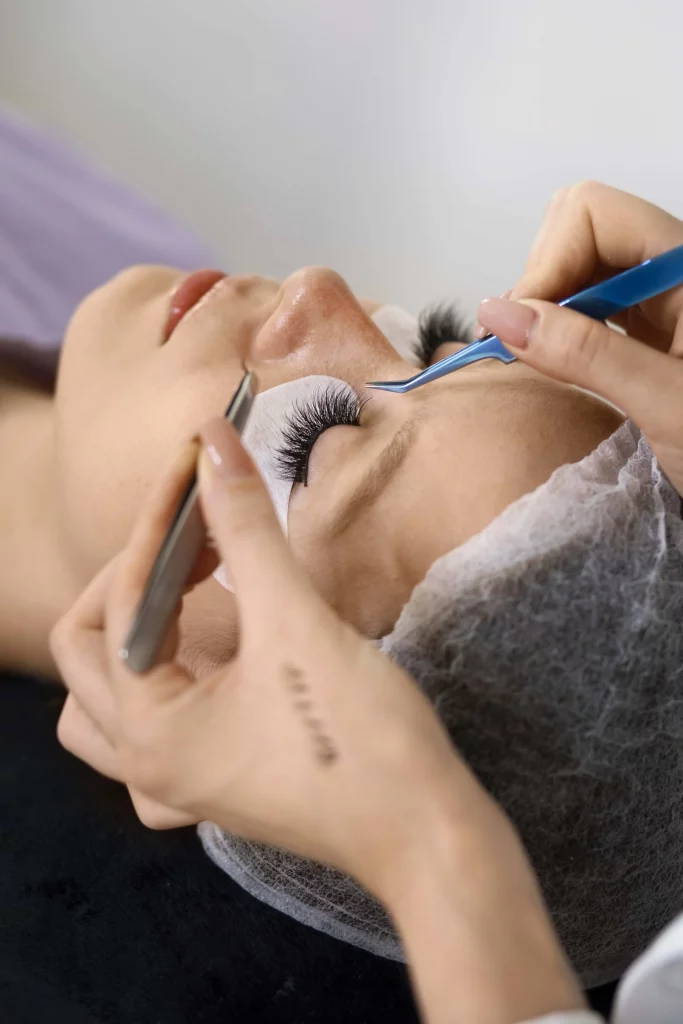 Eyelash Extention
Show off your movie star eyes when you come to us for affordable eyelash extensions. Stop spending hundreds each year on expensive mascara brands when you come to us for $15 strips or $25 for individual extensions.
Eyebrow Threading
With our eyebrow waxing services, you can throw your old-fashioned tweezers out. We'll give you the perfect shape you want for only $10.
HESS Beauty Services
All of the services mentioned in this blog post are offered at the highest quality at our beauty salons. HESS provides the opportunity of showing skills and getting more customers by offering salon suite rentals in and near Ann Arbor, MI.
Contact us today and schedule an appointment at our hair and nail salon so you can get a fresh, new look that complements your style.