There's always something exciting about dying your hair a different color, whether you go for something dramatic and different or enhance your natural color. On a budget, many people turn to DIY methods to get the new look they want; however, dying your hair yourself does not always produce the best results. Today, we will discuss what to look for in a hair color expert and how to find one.
At Hesstudios, we have professional stylists. Whether you want a make-up artist, hair braiding specialist, or hair color specialist, we've got them all. In addition to our beauty services, we also offer salon suite rental, helping you further your career in the industry. Want to rent a beauty salon and be your own boss? Looking for salon suite rentals? At HESStudios, we got them all. Contact our salon to schedule an in-person tour!!
Why Do You Need a Hair Color Specialist?
Before we get to the question, let's first see how having a professional hair color stylist can help you get the look you've always wanted.
Customized Color
It might not be possible to find a box of hair dye that exactly matches your hair color expectations if you have specific hair color in mind. Rather than settling for a color that isn't what you wanted, a professional hair color expert can create a color that will meet your needs.
Colors used by professionals aren't limited to those found in the grocery store. There are hundreds of colors available to them, not to mention that you can mix two or three colors together to create the color you want. In addition, if you're trying to achieve a particular look using multiple colors, having a professional do it for you is much easier than trying to section off and dye different strands yourself.
It's Safer for Your Hair
If you color your hair from a box, then there is a legitimate concern about your hair falling out if you play with too many chemicals. When you use store-bought hair dyes over and over again, you can cause a lot of damage to your hair because they contain so many chemicals. The thing to remember, however, is that your hair color specialist is trained to not only produce high-quality results but also protect your hair.
Your Color Is Done Correctly
Those who have used DIY home methods to color their hair in the past have probably faced a problem or two that results in a less-than-desirable color. It's difficult to control where the color goes on your head when you use DIY hair dye kits, especially if you're doing it yourself.
If you visit a professional hair salon, you can be confident that your hair is being colored correctly. So you don't have to guess what your hair will look like after it has been styled and dried; you can rest assured that your colorist knows what they are doing and can achieve the look you want.
Choosing the Best Hair Color Specialist
Now let's see what to look for when choosing a professional colorist.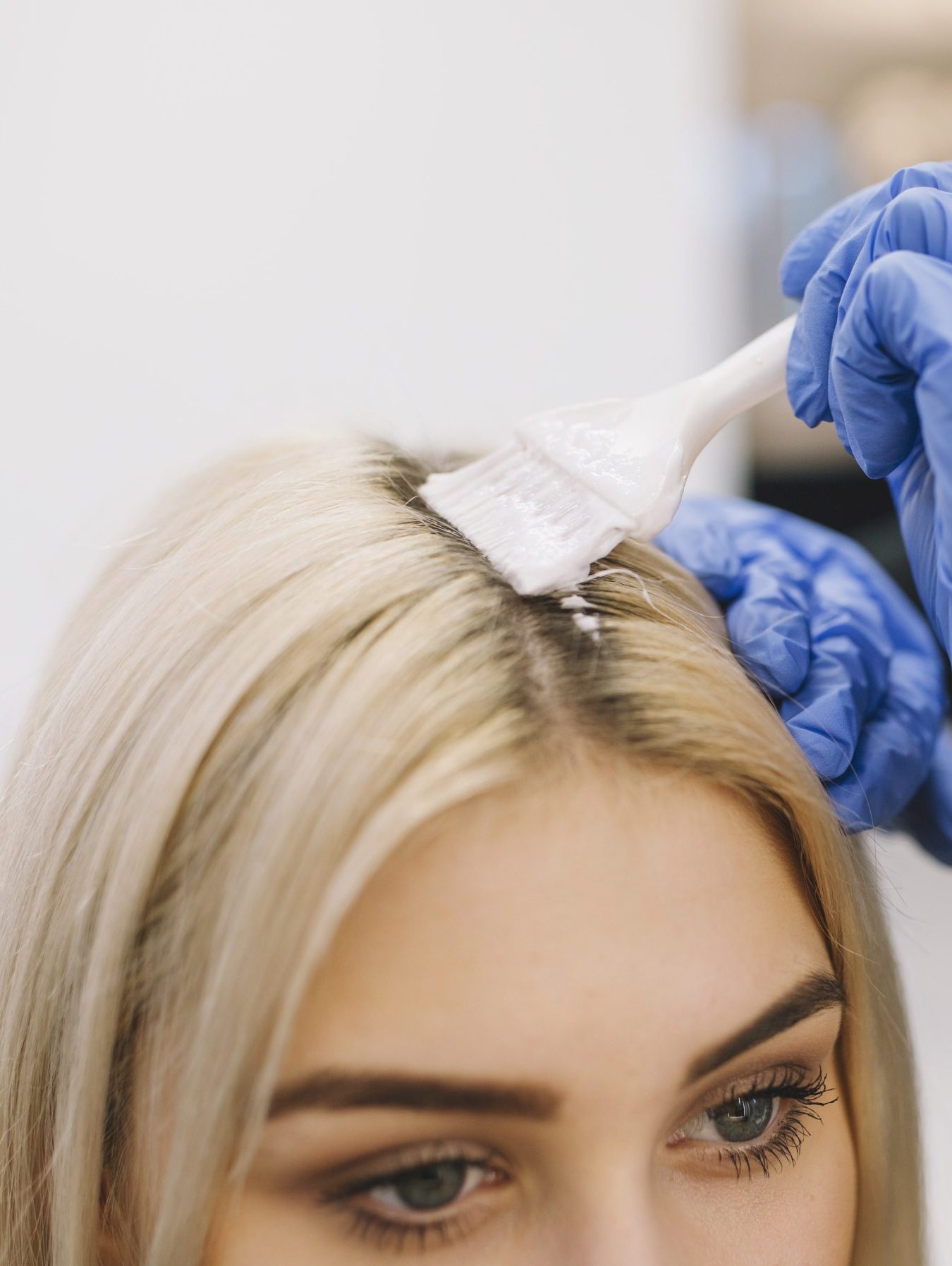 Hair Color Specialist vs. Hair Stylist
You have two options here. Hairstylists may also color in addition to cutting and styling. A generalist will be your best bet if you want someone who can do both. Conversely, there are color specialists who only do hair color and nothing else.
You can find stylists who do both color and cutting, but it's usually tough to find someone who is a rockstar at cutting, styling, and color. That's why we experienced professionals for each different task. Whether you're looking for a hair braiding specialist, make-up artist, or hair color stylist, we got them all.
Lifestyle and Maintenance
Your hair color expert and you should discuss your hair habits and how much effort and money you're willing to put into maintaining that color before you commit to a particular shade. Lifestyle and maintenance are crucial to determining what color is right for you, and it's something your hair color specialist should discuss with you before recommending a specific look. Even if the results look good at the moment, if you can't maintain them, it won't be your best decision.
Ready to Wear vs. Custom
What is the first thing your colorist asks you when you go in? Can they actually examine your hair, listen to your hair goals, and develop a set of options based on your natural hair coloring & hair type? You probably don't want to continue seeing someone who just goes with what you want without providing input or voicing concerns if they have any. At Hesstudios, our stylists will tell you all about the options you have so you can rest assured that you get your desired look.
Schedule an Appointment
To schedule an appointment with our hair color specialist, call us now! And if you are looking for salon studios for rent in and near Ann Arbor, MI, we have what you're looking for. Hair Essentials Salon Studios offers everything you need to start a career in beauty. From barbershop services to massage therapy and nail salon services, we've got you covered with everything. What are you waiting for? Contact us and schedule an in-person tour today. Call now!
If this post was helpful to you, please leave us a 5-star review. It would help our business a lot. Thanks!