If you are facing hair loss lately, you are not alone; most people experience this at some point. So, healthier and stronger hair is a sweet dream for many individuals. There are various products in the market that help you grow lush hair. Don't waste your time on items that don't work. You need to consult a beauty professional to know what to use. Growing thicker and stronger hair is a concern for many people. In this article, we`ll discuss some practical ways to grow healthier hair.
Are you considering a hair salon in & near Ann Arbor, MI? We are the best available choice. Our hair salon and barbershop offer numerous services like hair braiding, blowouts, highlights, breeds, and more using quality products such as relaxers. Our hair colorists help you grow your natural hair back. We have the best Ann Arbor beauty salon with professional hairdressers. We also offer salon suite rentals. Call us immediately if you want salon studios for rent or our quality services!
Smart Eating
Although genetics determines the texture of hair and various issues, eating habits can play a significant role in how genes express themselves. A healthy diet is essential for beautiful, healthy hair. The diet must contain essential nutrients required for hair growth. Protein and healthy fats like olive oil must be available in your diet. Things like vegetables, fruits, nuts, and other helpful nutrients are recommended.
Choose the Appropriate Shampoo and Conditioner
Various hair types are available, and they have different requirements. It will help if you use shampoos and conditioners in compliance with your hair type. For instance, volume-building shampoos are perfect for individuals who have fine hair. An ideal shampoo must cleanse the scalp well. The primary feature of a conditioner is the way it hydrates. A suitable conditioner should strengthen the hydrating mechanism. These days, there are numerous fake products in the markets. Therefore, you must consult hair and beauty experts before purchasing any products.
If you are looking for the best Ann Arbor beauty salon, you are in the right place. We offer quality services in our hair salon with professional hairdressers. Our experts are ready to help you achieve what you deserve. Contact us right away!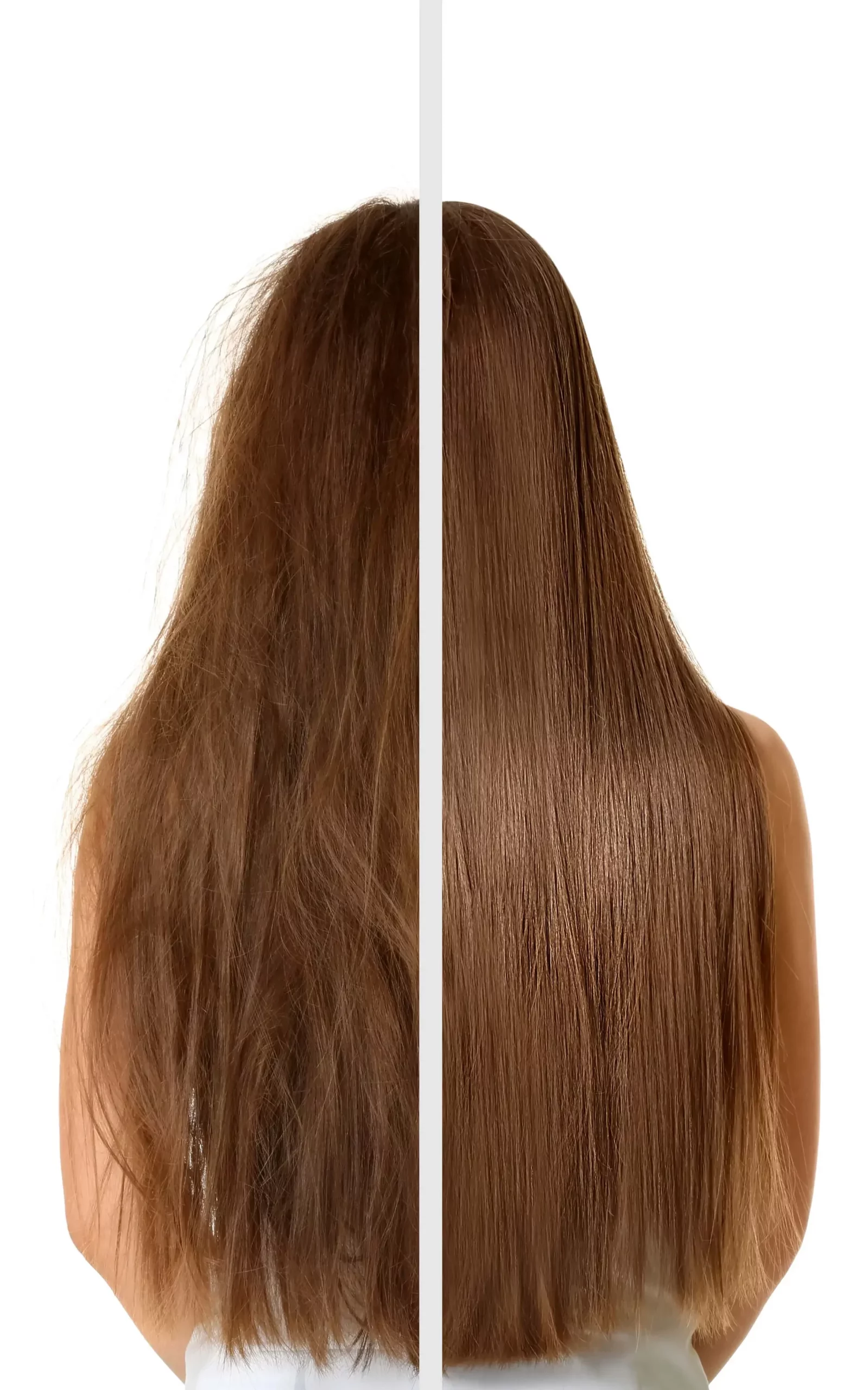 Over-wash Is Not Healthy
Overwashing is a common mistake by most individuals. Using too much water can be harmful to your hair. Natural oils are the best option if you are interested in shiny hair. You need to brush your hair using these types of oils gently. After a couple of days, rinse away the accumulated oil using quality shampoos to keep your hair healthy.
Don't Ignore Your Scalp
The scalp is essential to growing healthy hair. It has numerous microorganisms to keep your head, skin, and hair healthy. If you don't wash your scalp enough or use inappropriate materials, some skin issues will affect your hair growth. Our skin is the first defender against aggressors and has immunity functionality. If your scalp is at risk, it cannot defend itself well. Don`t forget an appropriate balance of dampness and natural oils for your scalp.
Encourage the Blood Flow of Your Scalp
Only using promising products is not enough. Sometimes, you need to massage your scalp for better blood flow. There are different tools for doing this. Avoid improper tools like metal ones because they can damage the hair follicle. If you massage your scalp appropriately, the results will be miraculous.
Talk to a Hair Stylist at Hair Essentials Salon Studios Now!

Call Now!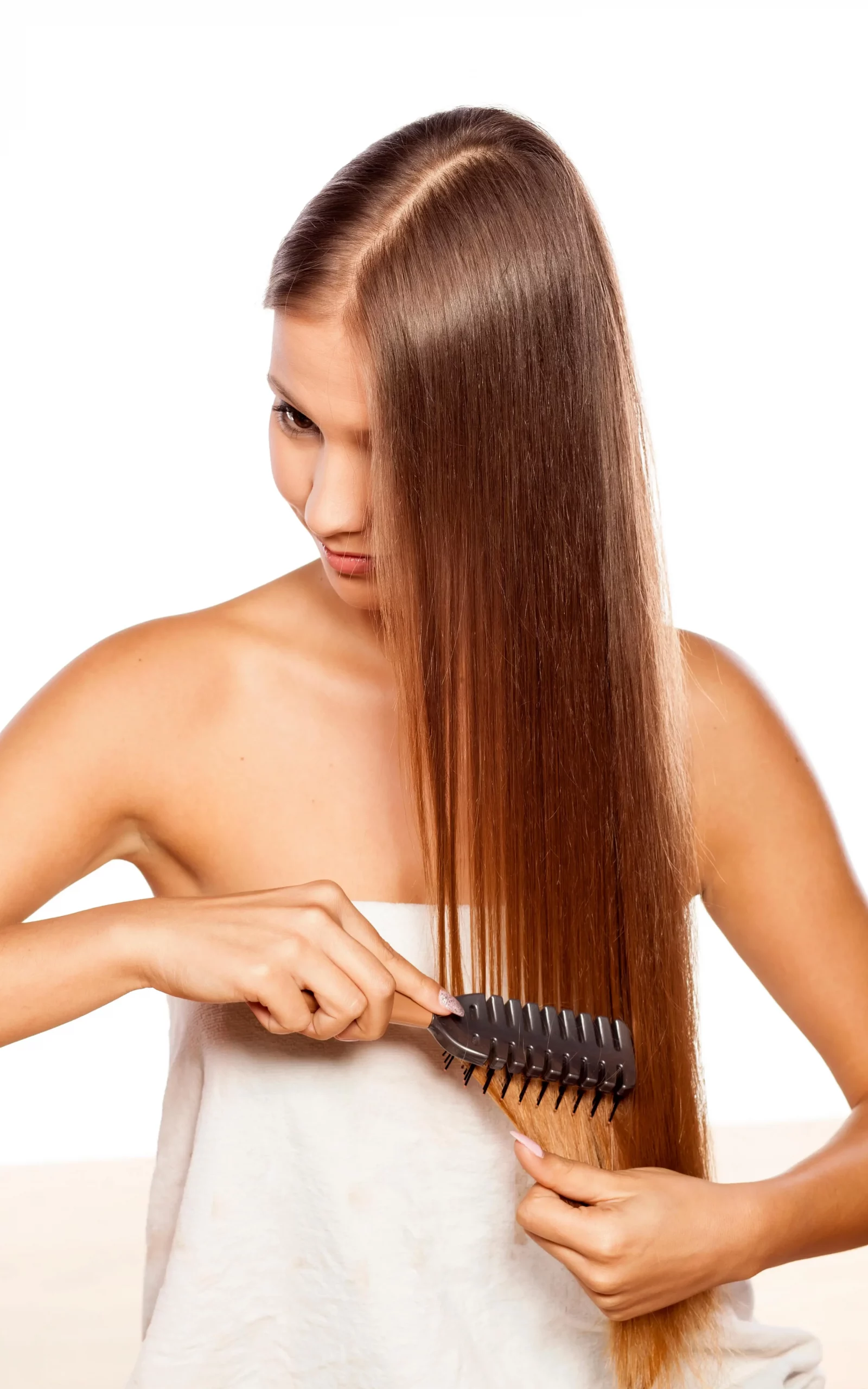 Avoid Hot Tools
Avoid hot tools to dry because they can be damaging. Things like a hair dryer and flat irons are not healthy. If you want to protect your hair, remove these harmful tools. Removing these items can make a huge difference and bring a healthier lifestyle. If you cannot avoid these damaging tools, it is better to utilize heat-protectant sprays.
Regular Brushing Is Helpful
Brush your hair regularly and deliberately. It will distribute natural oil throughout the hair and add shine to it. Brushing can keep your hair from damage and help exfoliate the scalp, which is so healthy. This exfoliating process will remove dead hair and support more growth. But be aware that you can get these benefits using the right brush. A quality brush can polish your hair and bring a natural glow.
Use Helpful Supplements
Using hair supplements in line with taking multivitamins can have fantastic effects on your hair growth. To function properly, your hair follicle needs vitamins, minerals, fatty acids, and other things. These items, in line with a healthy diet, are required for many individuals. Be patient about the results; they won't appear all of a sudden.
Add Fake Volume to Your Hair
It is a psychological factor to consider. It`ll lift your spirits and bring you more confidence, which can be psychologically helpful. Plump your hair with something lightweight, in this case. Thickening texture sprays are also available for doing that.
Looking for the Best Hair Salon in Town?
Are you searching for a hair salon in & near Ann Arbor, MI? We are the best choice due to our years of experience and having knowledgeable teammates.
Don't limit yourself to just getting hair services because we also have nail salons, makeup salons, skincare salons, etc. where you can get all kinds of beauty treatments. We also offer salon suite rentals for individuals interested in working in the beauty market. Call us right away!