Second to breast implants, hair extensions are perhaps Hollywood's best-kept secrets. With celebrities and models sporting different gorgeous do's every day, it's a small miracle that they still manage to have healthy, beautiful, and natural hair which bears no signs of regular styling abuse. Thanks to hair extensions, natural hair can be protected from damage and breakage without sacrificing beauty and style.
Enhance Your Looks
Enhancing your own look is possible with a little assistance from hair extensions. There are different types, different colors, styles, and even different brands. While it is always important to go with the instructions of a professional, there are some set guidelines that can ensure that your look will last and that you will continue to enjoy the benefits that come along with it.
Hair extensions do not change a person's routine when it comes to shampooing and conditioning. Some women tend to wash every day, while others stretch it out to every other day. This is personal preference and should not affect even one extension. Some professionals recommend special products that ensure the pieces located close to the scalp are still getting the conditioning they need. Investing in additional pieces can be pricey; so many people opt to use the best products available to keep up their looks and the quality of each extension.
Hair extensions should be treated in the same regard as the rest of the hair. The use of styling products, including gels and sprays is okay, provided that it is in moderation. No one wants his or her style to be weighed down by an excess of product. There are special brushes that can help make drying and styling a little easier. Professionals often recommend discontinuing the use of other combs and brushes until all of the extension pieces are removed. Ideally, with the use of the right products and the right brushes and combs, the look will last.
Talk to a Hair Extension Expert at HESS!

Call Now!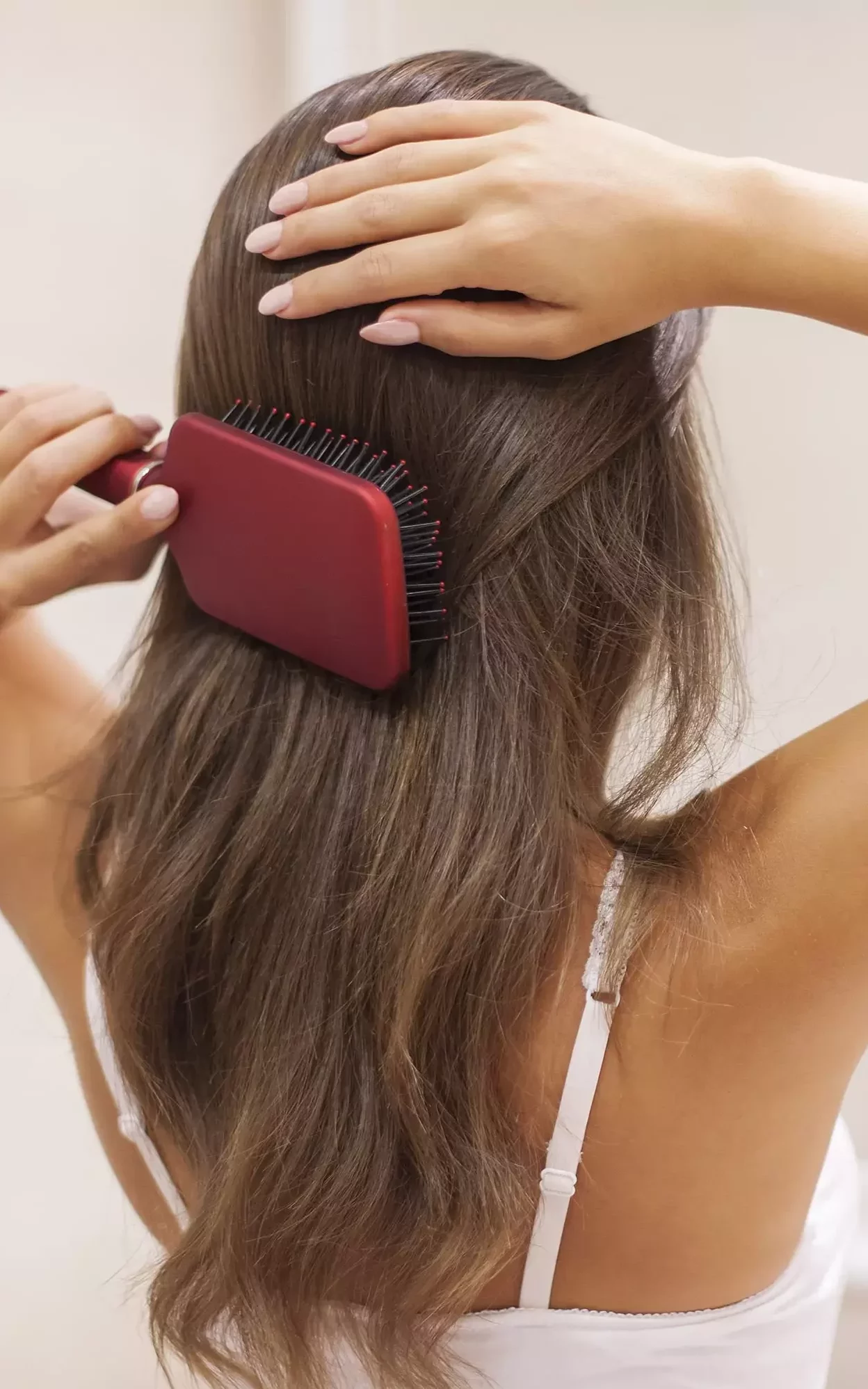 Types of Hair Extension
Hair extensions can either be synthetic, all-natural, or a mixture of both. Synthetic hair extensions are made from plastic and other materials. They look too shiny and coarse for these extensions to appear like natural hair. Natural hair extensions, on the other hand, are very hard to tell from the real thing, simply because these extensions are made from real hair.
If you're a woman whose work or career requires frequent hair styling, you should take advantage of natural hair extensions. You can choose from short sections of hair that can be clipped on to add a few attractive inches to your regular hair. You may also have pieces woven in or braided onto different sections of your hair to add volume and make your hair appear thicker than it really is.
How to Treat Your Hair Extensions
The needs and methods of applying hair extensions may vary from person to person, but one thing remains true: you should take care of your hair extensions as well as you would your own head of hair. Since this is real hair we're talking about, hair extensions need to be thoroughly cleaned with shampoo and treated with a deep moisturizing conditioner. You may also apply a leave-on conditioner or hair serum on it to increase its life and make it look even better.
To keep your hair extensions looking good longer, you need to take great care of them. Shampoo, moisturize, and have treatment wax or hot oil from time to time and you will see how much fun you can have with your hair extensions.
The Best Hair Extensions in Ann Arbor
The experts at our hair salon will help you find the hair extension that is the best fit for your head so that you may achieve the appearance you want. If you want a comprehensive beauty experience, we not only provide nail salon services but also hair braiding, waxing, a barbershop, and a great deal more. Additionally, if you are interested in salon suite rental services in or around Ann Arbor, feel free to get in contact with us.
You can click here to get back to the homepage: www.hesstudios.com