Why Is It Important to Choose the Best Hair Salon?
Hairstyle reflects your personality and taste. Therefore, you have to choose your hairstyle based on your own preferences. People try different ways to attract the attention of others and it seems to get more challenging every day. Some people try to dress up in elegant dresses and put on stunning makeup to look beautiful. Makeup and hairstyle are also important factors in fashion and need to get done professionally to fit your face shape. Your face is the first part that others see, so it's better to always look fresh and clean to leave a good impression on others. As a result, you must search for a hair salon and barbershop in your local area that has the best characteristics.
Choosing a good beauty salon is challenging because there are a lot of factors you have to consider. You need to analyze the salon and its services to examine the quality of the work. You should take your time in deciding because you have to compare many salons to find the best one. Therefore, it's better to start visiting well-known and reputed salons in your local area to choose the one you like the best that will give you a flawless look.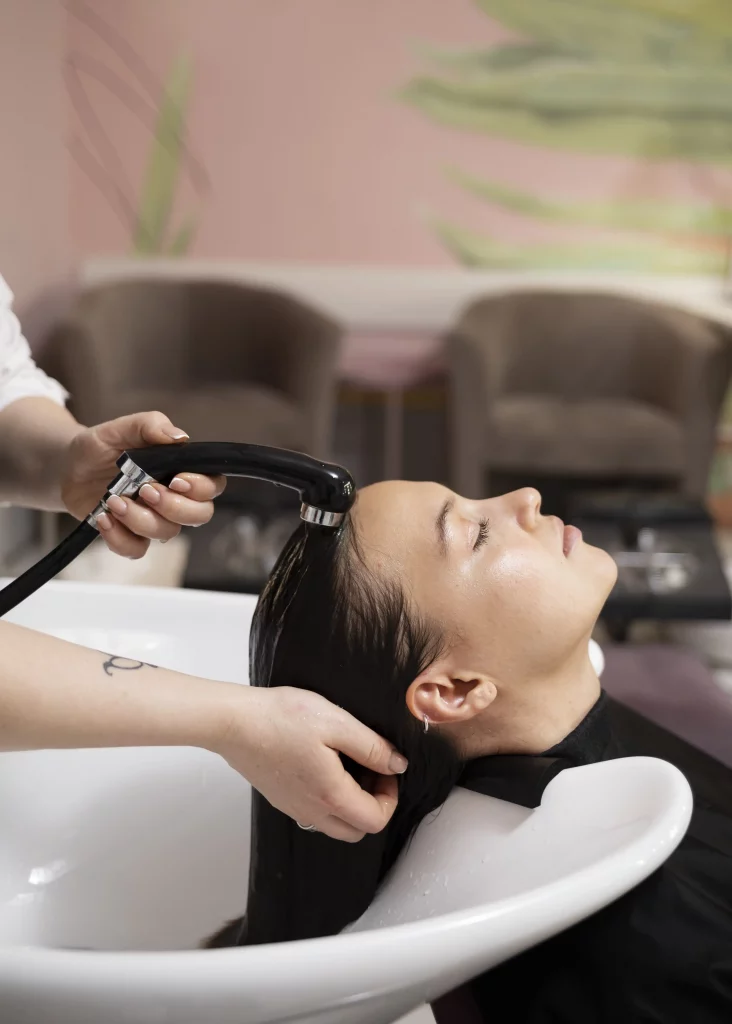 Talk to a Beauty Expert at HESS!

Call Now!
HESS offers salon suite rentals for all beauty professionals who are looking for a place with the best facilities to offer high-quality services to their clients. It is hard to find a salon that offers all types of up-to-date facilities for all beauty experts, including hairdressers and barbers, hair color experts, nail technicians who look for a deluxe nail salon, massage experts, etc. Therefore, HESS tries to create a place where you can go to satisfy all of your beauty needs.
Major Factors to Consider When Choosing the Best Hair Salon
1. Reputation
One of the most important things to look for in a salon is its reputation. A well-known salon is more likely to have more quality. So you should compare and analyze the best salons near you to find the one you like the most. It's important to get beauty services in a comfortable and relaxed atmosphere and because of this, facilities are important. However, the facility is not everything. If the hair salon does not have professionals to style your hair, the facilities will do nothing to improve your hair look.
2. Beauty Experts
Another important factor is whether or not the salon has a good team of beauty professionals. It's better to let experts whom you can trust do the job so that you won't waste your time and money without getting the look you want.
3. Online Presence
Nowadays, most businesses, including beauty salons, try to build and improve their online presence through their websites and social media. Before choosing a salon, you can visit their website to get information on their facilities and services. This will save you a lot of time in choosing the best salon because you can eliminate the salons with poor design and services easily and look for the ones that seem more professional. You can also find contact information on the website to get to know more about the salon before visiting.
Are you looking for an all-in-one beauty salon in and near Ann Arbor, MI? HESS offers salon suite rentals to let professionals have a space for showing their skills and services to their clients. Contact us now to get more information on the salon!