Look at the blooming flowers and the chirping of birds. The spring season has arrived and brought with its liveliness. In this new season, you should switch to new nail colors and ideas. It is time to give your nails a refreshing look to not just appear beautiful but also feel beautiful.
Every new season heralds new fashion trends. Spring 2021 has also introduced a wide range of splendid colors and marvelous ideas that you can adopt to transform your overall look and style. If you check out the popular social media platforms (Instagram in particular), you'll come across an overwhelming number of colors and ideas to adorn your nails. The options are just aplenty because nail art is always evolving with vibrant design ideas. You should prepare yourself to get your nails springtime ready. If you have a hard time choosing the most popular nail design ideas, we can help you with some of the best of them. Even if you happen to be a minimalist, you'll have several magnificent nail colors and designs to choose from.
Our nail salon services include everything you require for the most complete makeover of your nails, including a new coat of nail polish, a manicure, and a pedicure.
Given below is a hand-picked list of some of the most eye-catching designs that you can apply to your nails this spring.
Glitter Polish on a Nude Background
Glitter has always been a favorite for all girls who love nail art. There are so many ways in which you can use it to beautify your nails while enhancing your overall look. This spring, you should try a glitter polish on nude nails. Though this design idea is a simple one, it is quite attractive. The best part is that you don't need to use a lot of glitter polish. Just use a little multi-color glitter polish on a nude background, and you'll see your nails stand out this spring season.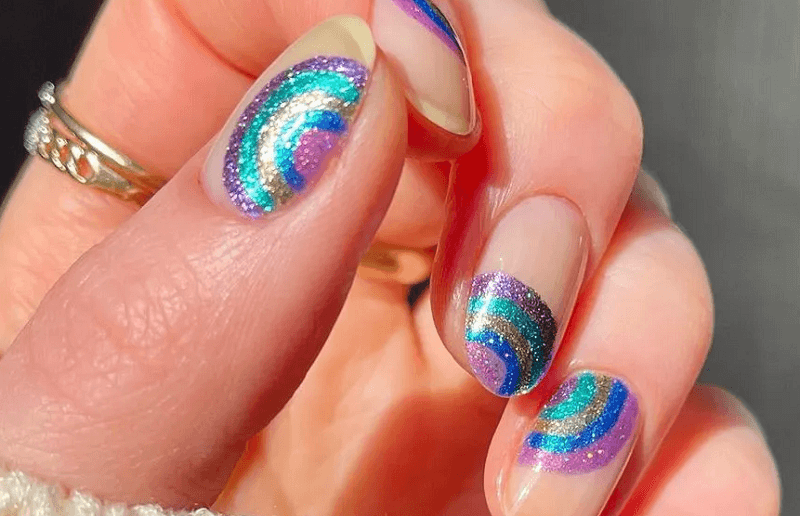 Blue Gradient Floral
The spring season is a time when you have flowers coming alive in the garden. A floral look, therefore, will bring out the true essence of this season. This nail color and the floral design is to reflect a sense of freshness. That is the reason it is becoming quite popular this spring season. You may have noticed this nail art on social media platforms. Now, it is time you use and sport it yourself.
You can create many variations of the floral pattern, as per your style preferences. For more similar attractive designs, you should reach out to an esthetician. A professional will create more attractive patterns like these.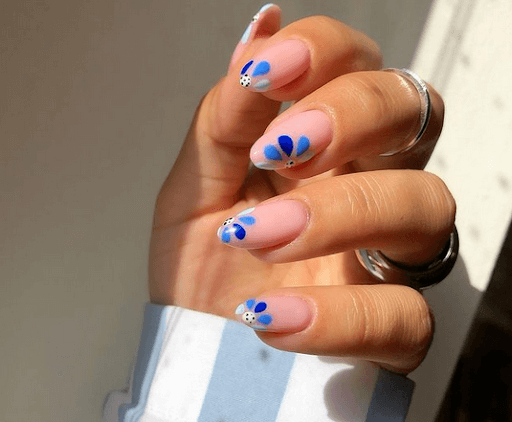 Muted Olive
There are multiple attractive shades of green. One of these is muted olive, which is a hot trend in spring 2021. This is a color that lends your nails a sophisticated look. If you want to switch to a simple yet eye-catching look, you should try this new look. The best part about muted olive nail polish is that it suits both fair-skinned and dark-skinned people.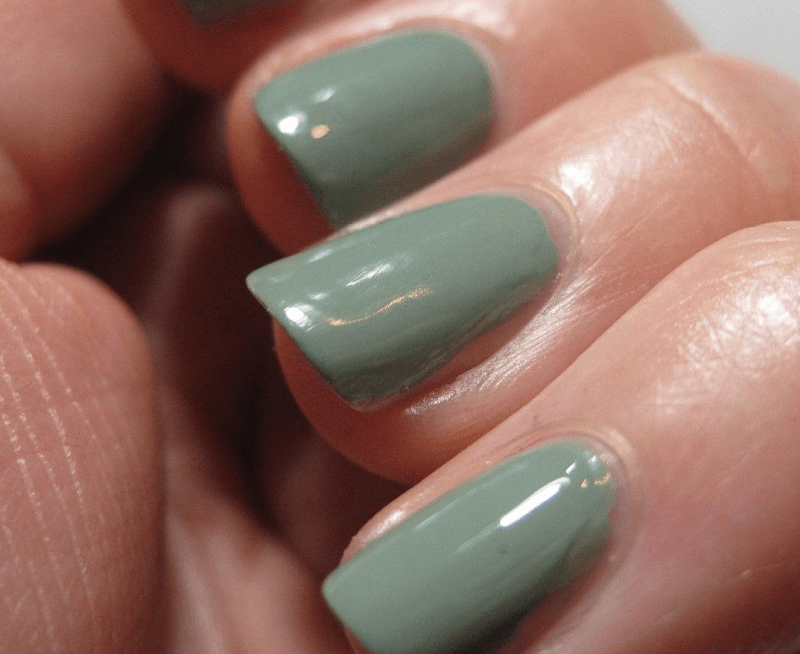 Split Color Design
Nail art is never about sticking to just one color. You can use multiple colors at the same time for a uniquely attractive look. Split color design is one of the hottest nail design ideas this spring. Don't worry if you want to try several bright colors at once. You can use a combination of multiple colors and apply them to your nails in a split design manner. You'll look fantastic!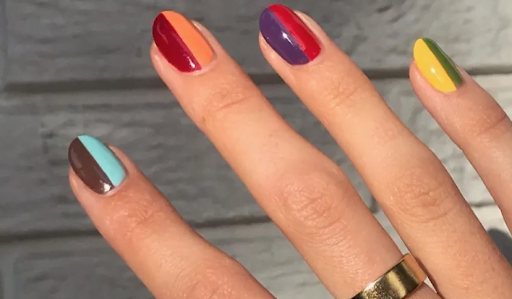 Vibrant Violet Color
You should sport a vibrant look during the spring season. While you may have used several other colors, vibrant violet will prove to be a beautiful shift. The color is so vibrant that you can wear it the entire season.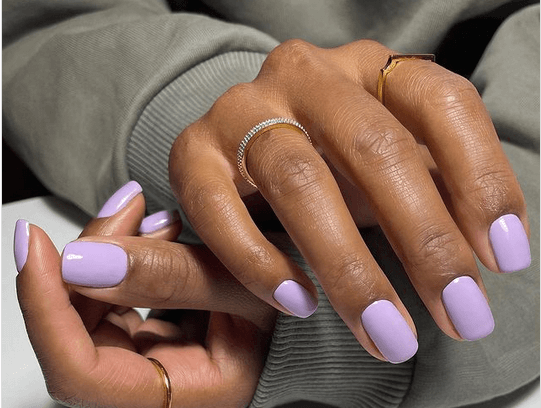 Sleek Silver Design
Do you like metallic nail colors and designs? If you do, the sleek silver color is going to be your topmost choice this season. You'll certainly attract a lot of eyeballs with this new and vibrant nail color.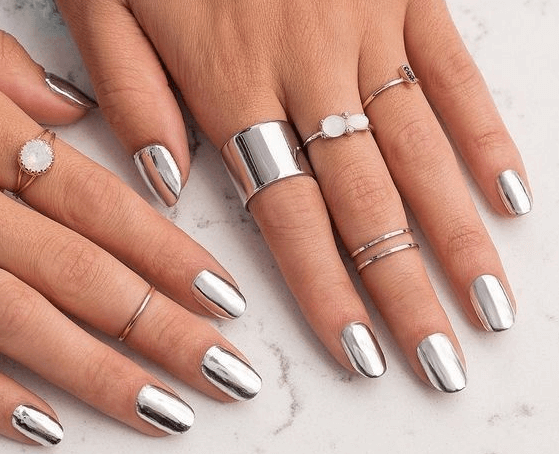 Here is the tip: While you choose a sleek silver color for your nails, try to match the color with your rings. The closer the match between your nail colors and your rings, the more fantastic your nails will appear.
Double French Tip
Pastel colors are a great idea to use for spring nail fashion. Use pink and white colors to apply around the tip of your nails. Even if you have dark skin, this design will enhance the look of your nails. This double French tip or two-tone color design is becoming quite popular this spring.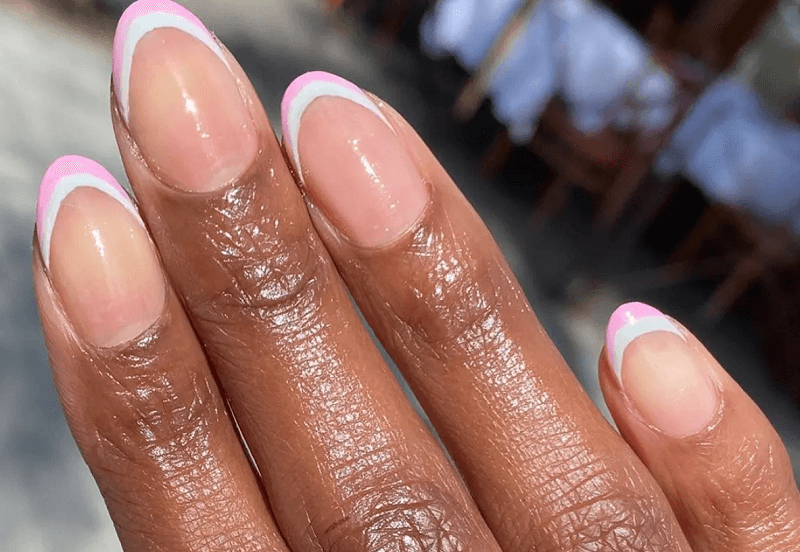 Blooming Daisies
The spring season is about to bloom. Floral nail designs and blooming floral patterns are always perfect for spring. If you are looking to achieve a floral pattern, you should try the favorite blooming daisies design. This manicure design is a surefire way to not just look fresh but also feel fresh. Your nails will require some prepping before you apply this art design. The best idea is to head to a beauty salon or seek the help of an esthetician to get it done attractively.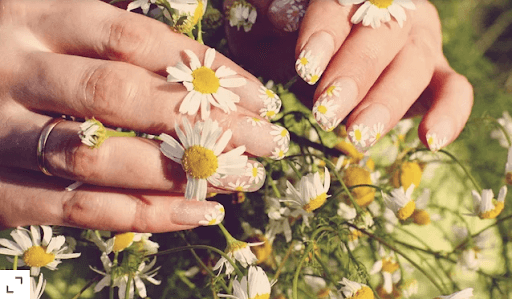 You can create the blooming daisies nail pattern in many colors. However, you should prefer bright colors for spring.
Pink Sparkles
For spring, a glitter-packed polish is a good match. Pink is already an ideal color that represents freshness. When combined with glitter, this color gives your nails an eye-catching look. The best part about this nail design idea is that it requires the least amount of effort.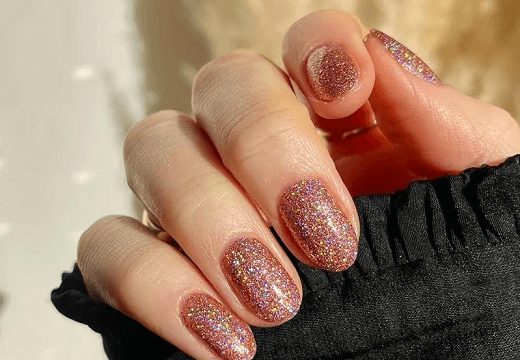 Dove Grey Color
Grey nail polish is not just a great choice for springtime, but this color also looks very attractive on practically every skin tone. However, the color comes out even brighter in people with paler skin tones. If you are looking to switch to a new color this spring, you should try the dove grey color.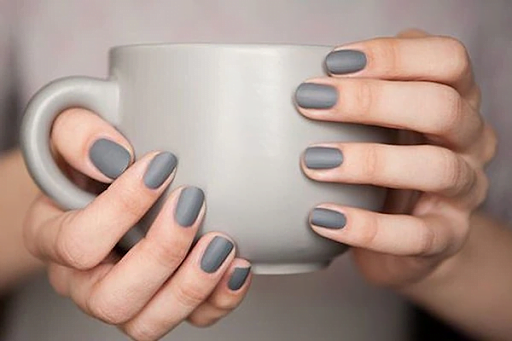 Schedule Your Nail Makeover Appointment
If you need the help of an experienced beauty professional for top-quality nail salon services, head straight to Hair Essentials Salon Studios. Located in Ann Arbor, MI, we offer a whole range of beauty services. At our beauty salon, you can avail yourself of services such as hair salon and barbershop services, facials, hair color, hair braiding, eyelash extensions, massage therapy, nail salon, pedicure, manicure, etc. Keeping our customers happy and satisfied is a top priority for each of us here at HESStudios.
Schedule your appointment for your eye-catching nail makeover. You can call our hotline number or send us an email. Alternatively, you can also reach out to us via our studio page on social media. Contact us now!