Barbers are usually self-employed and offer their services on flexible hours. This career requires the physical ability to stand for long hours. A good barber also provides instructions regarding grooming maintenance or some helpful products. Health, safety, and sanitation codes are the vital proceedings that a barber must do.
What Are the Duties of Barbers?
A successful barber makes loyal customers. When the clients are satisfied, they will become repeat customers. A dedicated list of clients provides return business constantly.
Barbers usually do the following job duties throughout each workday: 
They trim, shave, and style the hair of numerous clients. 
They recommend hairstyles or unique products to clients. 
Bleaching, perm, and highlighting are some of the other services provided by barbers. 
They keep the workstation clean and sanitary. 
Barbers make friendly chitchats with clients to make them feel comfortable. 
They need to be knowledgeable about current styles and trends. 
They need to improve their skills over time.
Barbers are licensed professionals who color, perm, and perform many other hair services. They use various tools like scissors and clippers. Professional barbers can also treat facial hair and do things like shaving and trimming. Professional fitting for wigs is another service that some barber shops provide.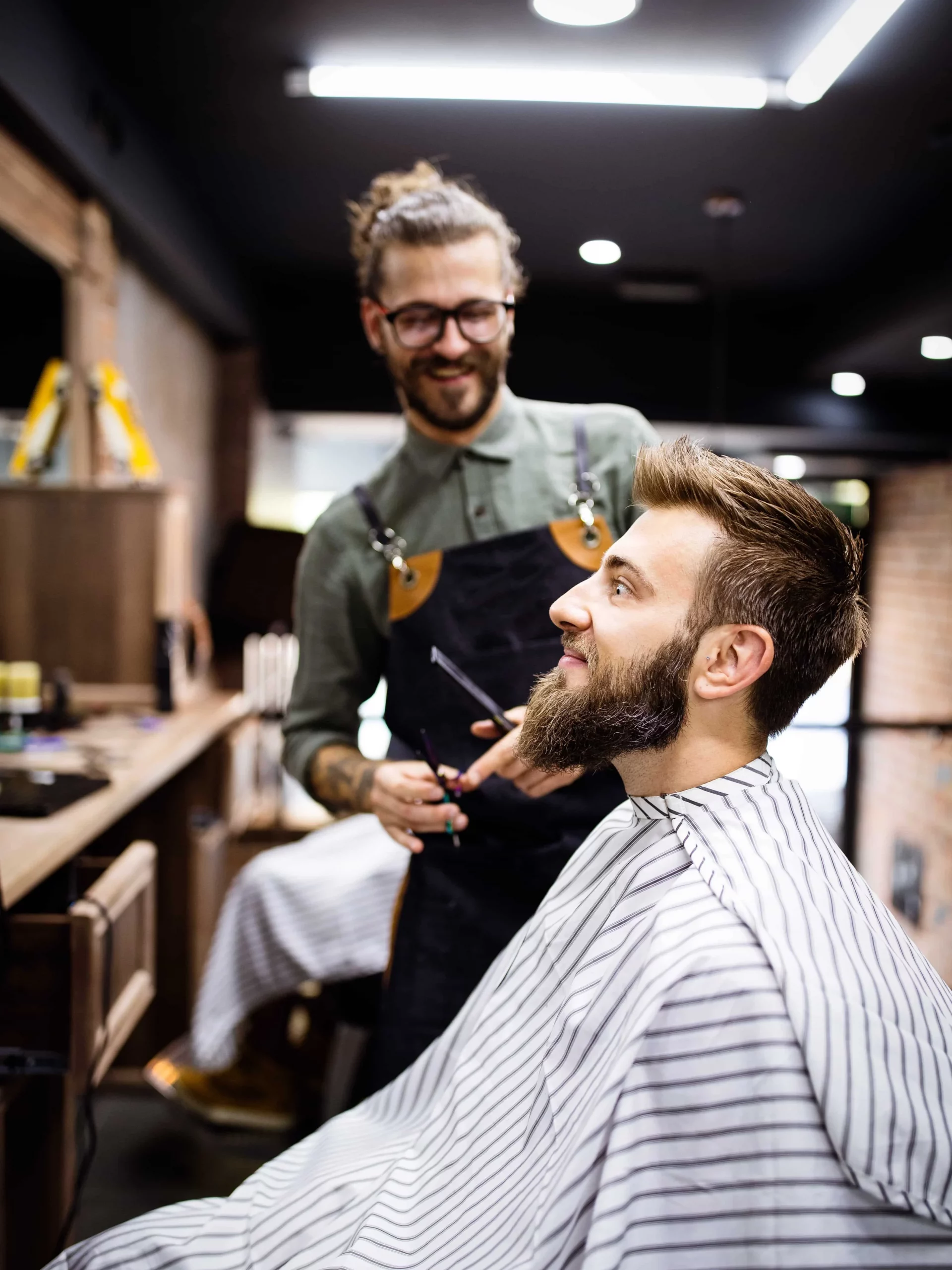 What skills should barbers have?
Popular hairstyles change over time, so creativity is an essential skill for all barbers. They must keep up with the changing trends and styles. Barbers must be sociable to attract customers and start friendly conversations with them. A pro barber listens carefully to the customers and tries to achieve what the client wants.
Barbers must stand for long hours, so they need endurance and stamina. Organization and keeping the workstation clean are vital elements for barbers. A clean workstation leads to a professional presentation; time management is another crucial skill for this career. Barbers must do a certain amount of work in a specific period. Flexibility and prediction of appointments are important things that grow the business of barbers. 
Talk to a Professional Barber at HESStudios!

Call Now!
The Roles of Barbers 
The traditional role of a barber is working at a local barber shop or a salon. But there are also other options for the barbers. They can own a shop and employ other barbers; some barbers work in nursing facilities and help patients. Barbers with a high range of skills can work in celebrity sectors and provide services for musicians, actors, and other well-known individuals. Working in military positions is another role that you can imagine for barbers.
Are you considering a barbershop in & near Ann Arbor, MI? We have the best barber shops. Quality services are available in our beauty salon, and these services are the result of years of experience. We also provide salon suite rentals for professionals interested in working in the beauty industry. Contact us immediately!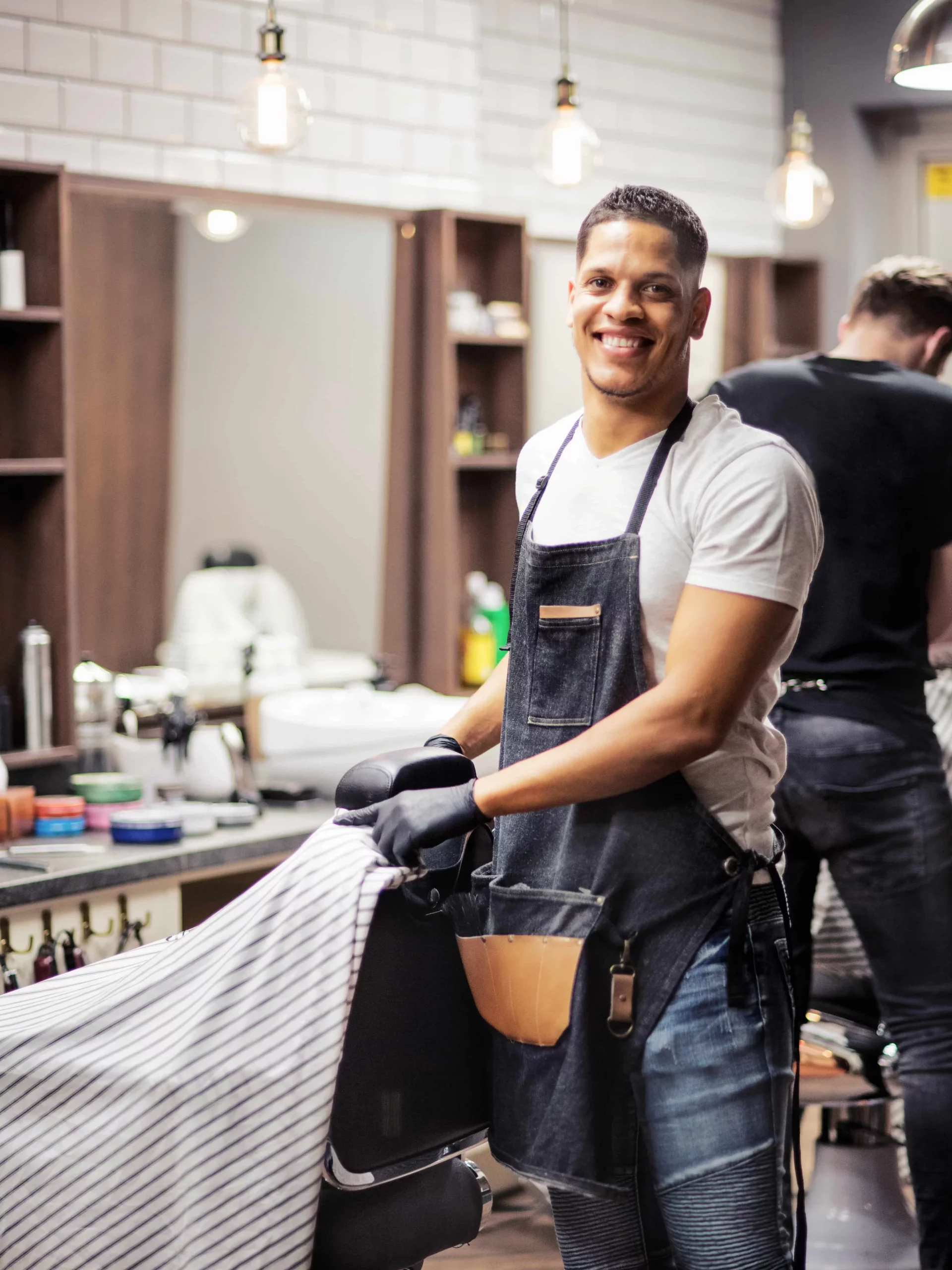 The Outlook of the Career
Fortunately, there is a high demand for professional barbers. The beauty industry is growing, and some excellent projections are made about barbers. The need for this career will grow in this decade, and barbers will get better jobs and salaries.
The hourly wage for barbers will be much better in the future because, as we said, the demand is growing more. The beauty industry will attract many more customers in the future due to developments in people's lifestyles. 
How to Become a Licensed Barber?
In most states, you need to pass around 1000 hours of classroom instructions to be able to take the licensing test. These instructions usually take around a year.
A reputable barber school can be helpful here and train the barbers about the critical skills of the career. After the hands-on training, the barbers must take a written exam to receive a license. 
The Environment and Workstation of Barbers 
A barbershop or a salon is usually the environment barbers work in. There are slight differences in these environments. For instance, traditional barbershops are primarily masculine, but the salons are welcoming for both males and females. Some barber shops might have a particular décor, and you feel the difference in those places. A barbershop must be a good place for the men and women of the neighborhood to spend a fun time with each other and socialize. 
Are you looking for a barbershop in & near Ann Arbor, MI? The best barbers are working with our company. We provide top-notch services to our esteemed clients. Years of experience and hard work make us unique and one of a kind. Our beauty professionals also offer hair salon services and nail salon services in Ann Arbor. Salon suite rentals are another service provided by our company. Contact us immediately if you are interested in working as a beauty expert!