Choosing hair extensions for thin hair needs care and precision because they should look beautiful and not damage the hair. Everything is not appropriate as extensions for thin hair. The thinned strands cannot bear too much weight. So, damage or even loss of hair can occur. Remember that you can avoid this by choosing the right hair extensions. Keep reading this article to find the best human hair extensions for thin hairs.
We have the best hair salon if you consider hair extensions in & near Ann Arbor, MI. We offer salon suite rental and salon studios for rent. Our services are high-quality because we have knowledgeable experts. Years of experience in line with a high level of education make us unique. Call us right away to join a revolution in the beauty industry!
Are Hair Extensions Detrimental for Thin Hair?
As long as you choose the correct human hair extensions, no problem will occur for your thin hair. The problem will arise when hair stylists use huge bonds for fusion hair extensions. It is better to utilize micro bonds in these cases. Choosing the wrong types of hair, like heavy Asian hair, by the technician can also be problematic because these types have denser structures. Using too many strands by stylists is another mistake. In this situation, there's a heavyweight, and it can debilitate the hair roots. If the hair technicians don't follow the extension techniques well, the damage might occur to thin hairs.
To avoid all these problems, decide if you can do hair extensions or not. The extensions are not for you if your thin hair is breakable and fragile. Some technicians know the nuances of working with thin strands. These technicians can be beneficial if you have thin hair. Choosing the appropriate hair structure is another crucial factor to keep in mind.
Quality Hair Extensions for Thin Hair
Are you looking for proper hair extensions? Our hair extensions salon in & near Ann Arbor, MI, is the best. We offer salon studio rental and various services. We provide quality extensions that are perfect for soft, thin hair. Contact us immediately to get your favorite extensions!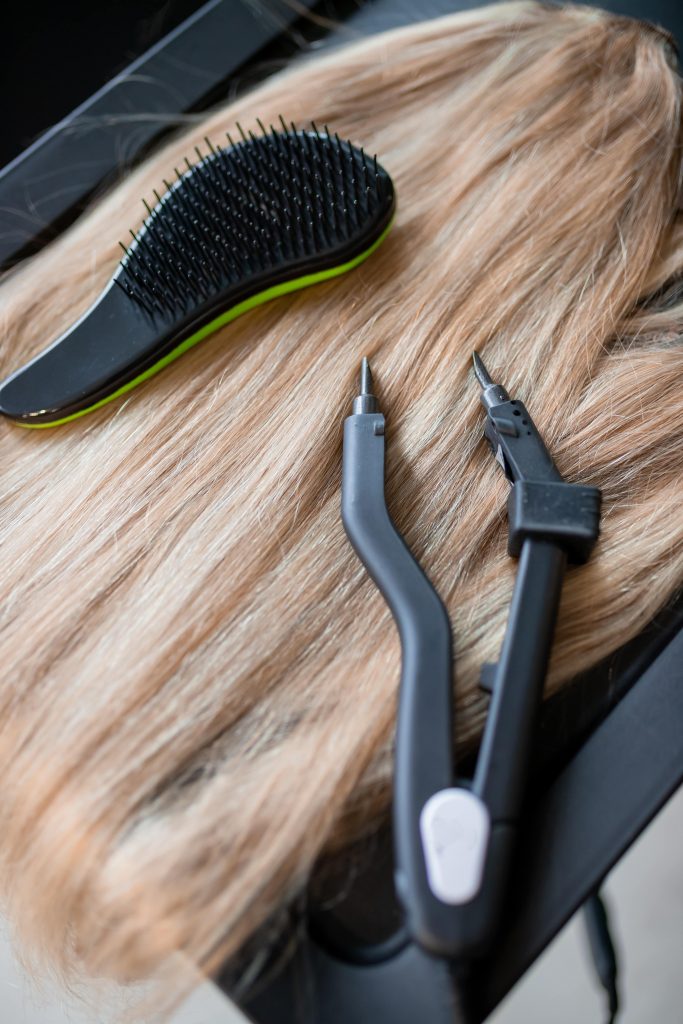 Talk to a Hair Extension Expert at HESS!

Call Now!
What Are Baby Hair Extensions?
If you try to choose a suitable material for your thin hair, you might hear the name baby hair extensions. They are soft, undyed hairs used as hair extensions for thin hairs. Baby hair extensions are appropriate for individuals who want to do extensions in areas with thinned natural hair like bangs or temples. They are also suitable for clients with thin hair who can't use heavyweight and strands with different structures.
3 Appropriate Hair Extension Methods Suitable for Thin Hairs
Some techniques are not safe for natural hair, and they cause damage to thin, soft strands. The following methods are the best ones for thin hair: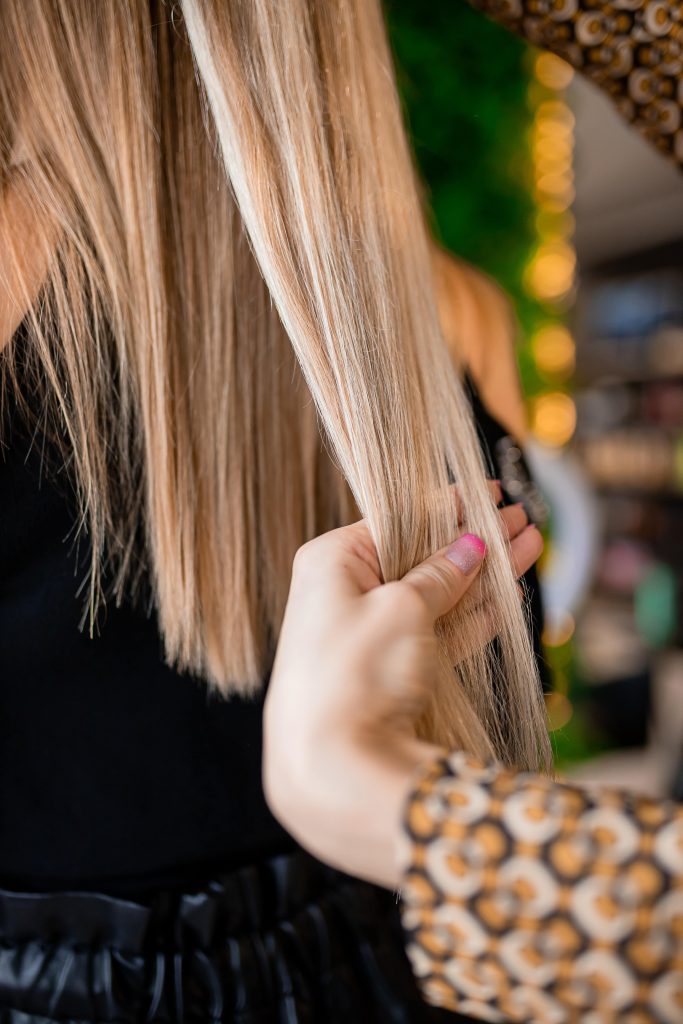 Micro Fusion Extensions
It is an elegant method to change your hairstyle. The sizes of the bonds in standard fusion hair extensions are one gram per strand. In the case of micro fusions, smaller sizes like 0.6 or 0.8 grams per strand are applied. So, the load on the strands is diminished, which is excellent for individuals with soft, thin curls.
Hand-Tied Extensions
They are an excellent option for thin hairs because they won't damage them. Sew-in extensions are great because they have no tape, glue, or high temperature. Therefore, sew-in extensions are healthy and won't damage your thin hair. Hand-tied wefts are also made according to your requirements. They are much lighter than machine wefts, making them an excellent option for thin strands.
Clip-In Extensions
They are the best for fine hair because small clips connect strands to the natural hairstyle. You can do this style for a party and take it off as soon as you get home. So, the risk of damage is pretty low, and you don`t wear them permanently.
Things to Avoid
Extension techniques like tape-ins, machine wefts, and microbeads are not for individuals with thin hair. Here are some reasons that the mentioned methods are not suitable for fine hair:
1- Tapes are connected, so natural hair is inside, and the tapes are on top and bottom. It is an additional load for the hair.
2- Although most people think microbead/micro-loop is the safest method to change hairstyle, it is not always the case. The presence of metal loops in this method will enfeeble the roots because metal creates an additional load.
3- Machine wefts are heavier than hand-tied ones, so they're not appropriate for thin hair.
4- Keratin bond extensions that use huge bonds can also damage the natural hair.
The Best Hair Extensions in Ann Arbor
Are you looking for hair extensions in & near Ann Arbor, MI? We are the best option for you. Due to our quality services, you can reach what you want. Our beauty experts are highly educated and ready to help our esteemed customers by providing high-quality services at our barbershop, hair salon, skincare salon, nail salon, etc. Contact us right away!