If you're not familiar with the services at a salon, the list can be long and overwhelming. But don't worry. You may be wondering if you should get eyebrow threading or microblading, but they are completely different services. Each can be done during your appointment, but they provide completely different results. Many times, they work together to provide the best results.
Whether you need microblading or eyebrow threading services, our beauty salon has the answer. If you're considering entering the beauty industry, we offer salon suite rentals that will help you progress in your career. Get in touch with us if you want to rent a hair salon and take advantage of the great benefits that come with a hair salon suite rental.
In this article, we will talk about the differences between microblading and eyebrow threading. But before we get into the differences, let's learn more about these two treatments:
What Is Microblading?
In microblading, eyebrows are made fuller and more natural-looking using semi-permanent tattoos. On the basal layer of the epidermis (the outermost layer of the skin), microneedles are used to make hairlike strokes. The pigment embedded in the skin appears like individual hairs, and the results last 1-3 years, unlike traditional tattoos, which are permanent since larger amounts of ink are injected deeper into the skin.
What Is Eyebrow Threading?
Threading is an ancient hair removal method that uses cotton blended thread to remove hair from the follicle. It is necessary to wrap a piece of string around a hair follicle, twist the string until the hair is pulled out, then remove the hair. Specifically, when threading the eyebrows, this technique allows the artist to best control the thread to achieve precise results. Threading delivers lasting results in shaping eyebrows, is gentle and ideal for sensitive skin, and is the most precise method of removing hair.
With threading, the client typically reclines in a chair and holds taut the skin with their fingertips from the top of the brow downward. The artist can shape the eyebrows better by having better access to this area.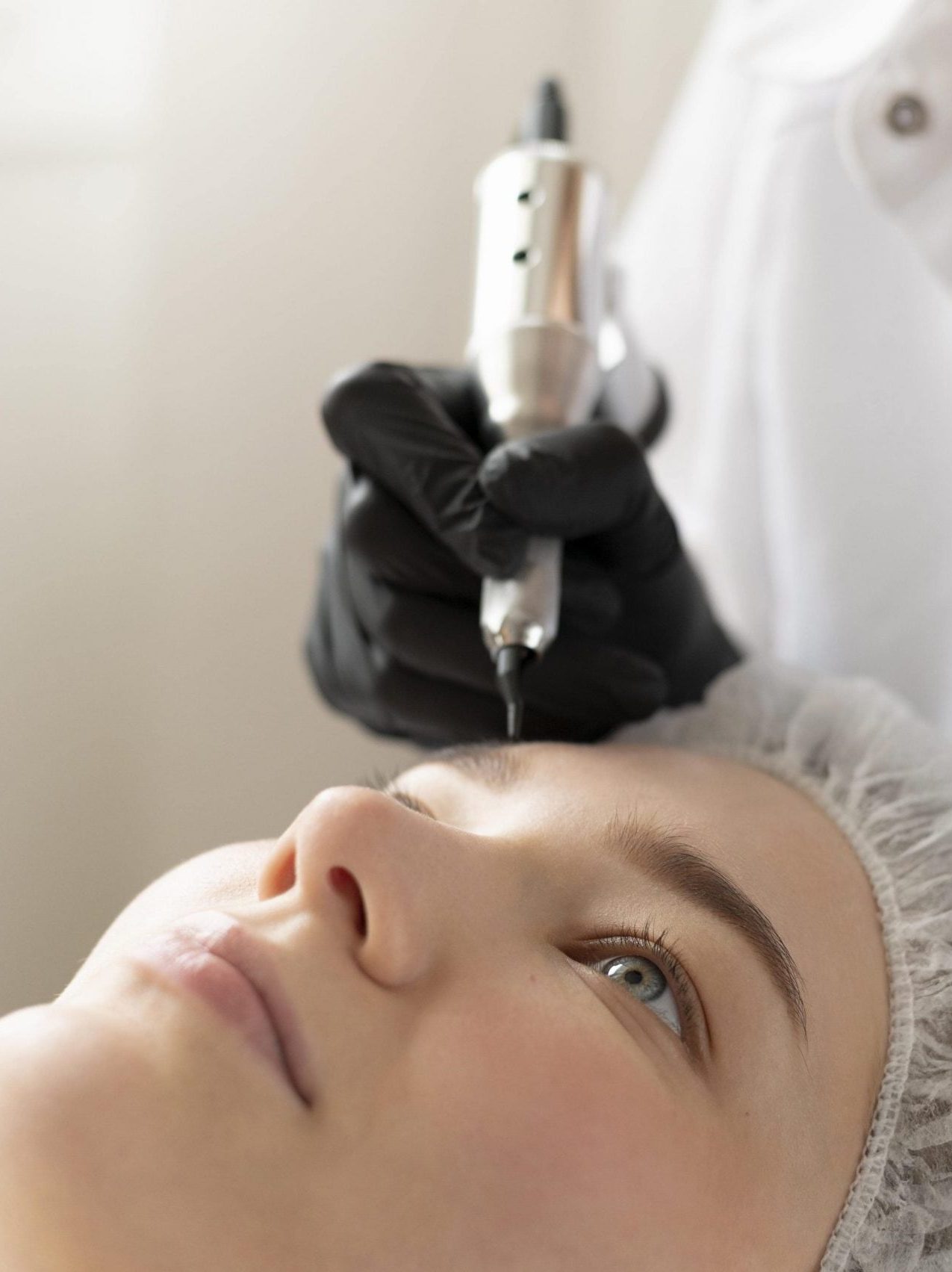 The Difference
Threading the brows is simply removing hair with a thread. During this procedure, the brows can be shaped and cleaned. Microblading, on the other hand, involves tattooing hair-like strokes into your eyebrows. This is done using a series of hand-held blades. Here are the main differences: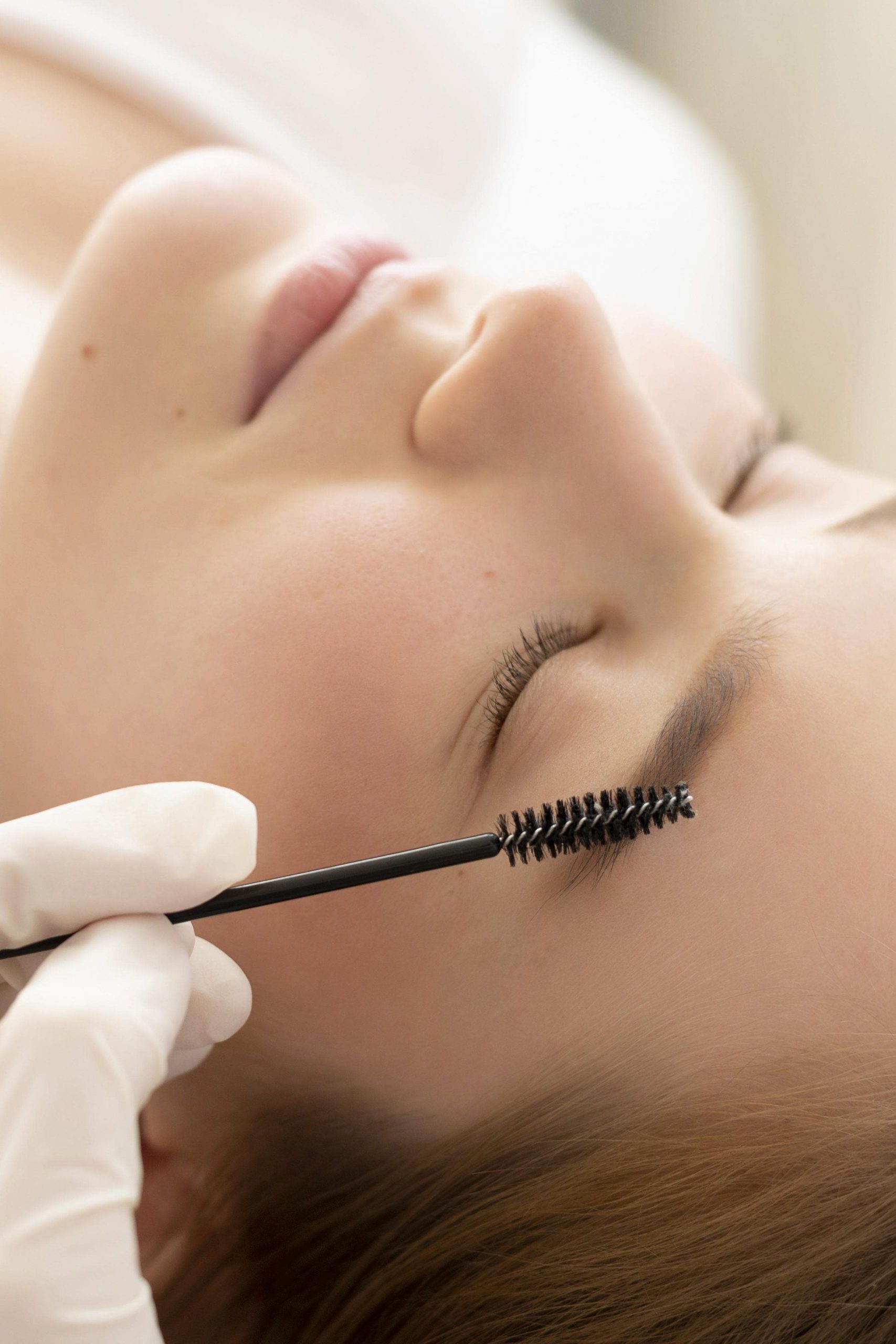 Permanence
Microblading is clearly the winner when it comes to permanence (or lasting power). The pigment used here can last up to 3 years and can be compared to a temporary tattoo for your eyebrows. However, threading only removes excess hair from the eyebrows. The brows are then trimmed to a more natural shape. When the hairs grow back, it is time to go for another threading session. Brows usually grow back within two to four weeks of threading.
Cost
The semi-permanent nature of microblading also means that it is quite expensive. It could cost from $350 to $800 depending on which nail salon or clinic offers these beautification treatments. Threading is far more affordable, costing anywhere from $5 to $20 at most beauty salons.
Pain
Microblading is far more painful than threading. This is why the artist numbs the area of your eyebrows before microblading. Threading is a completely non-invasive procedure. Microblading, on the other hand, is a minimally invasive procedure. It is therefore more painful.
Availability and Risks
It is important that both procedures are performed by credible and professional salons and staff. Threading, however, is a less risky procedure because it is not as invasive as microblading.
Downtime
Itching and redness are common side effects after threading, but they usually go away within 24 hours.
As with microblading, you can expect for the first couple of days that the color of your new brows will be darker and bolder. After 4 to 5 days, flaking and scabbing may begin. Healing can take up to a month because it takes the skin about 30 days to regenerate. At the 30-day mark, you will see the true color of the scar. To make any adjustments, a touch-up appointment is needed 6 weeks after the initial appointment.
Need Eyebrow Threading Services in and near Ann Arbor, MI?
Both treatments are available in our beauty salon and are performed by a professional makeup artist. We also offer salon studios for rent, so if you want to be your own boss and rent a beauty salon, we have salon suites available in different sizes and locations. We provide an extensive variety of beauty services, including a nail salon, facials, massage treatment, a barbershop, etc. Contact us to schedule an in-person tour of our salon. Call now!