Some beauty terms and definitions may seem confusing to you. When many professionals make the same mistakes, we can't even blame you! But we're here to help! This article will discuss the difference between a hairdresser and a hairstylist. If you're thinking, "Wait a minute… aren't these the same thing?" Don't feel bad, it happens to even industry professionals! What can we expect from you if some hair salons don't know the difference?
Although both terms are used interchangeably, hairdressers and hairstylists do not share the same profession. Both work with hair, but they don't have to do the same thing. Besides having separate professional training, they also do completely different types of work and even handle different tools when they do it! If someone knows how to cut hair perfectly, that doesn't mean they will know how to create the perfect updo! Don't worry; once you've finished reading, you'll realize why it is important to differentiate between them. Before we answer the question, if you're already a hairdresser or hairstylist and want to further your career, you can rent a beauty salon and manage it yourself. With our salon studios for rent, you'll be your own boss and never have to worry about utilities or maintenance.
Who Is a Hairdresser?
A hairdresser is a trained professional who cuts, processes, and styles hair. Whenever you go to a hairdresser, they will talk about what kind of cut and style you want. They will recommend different haircuts that look better with your face shape and hair type. They may also recommend products or services that will help you.
Hairdressers perform services such as washing, shampooing, cutting, coloring, curling, straightening, and treating hair. The latest haircuts and style trends are usually updated by hairdressers.
A high school diploma or equivalent is required for becoming a hairdresser. A good school must also offer a beauty or cosmetology program. Hairdressers work in various settings, such as spas, salons, fashion shoots, and film sets.
When they advance in their profession, they may want to specialize in a specific area like hair color or perm. In some cases, hairdressers advance their careers by hair studio rentals or becoming cosmetology instructors.
Aside from hairdressing skills, hairdressers need other skills such as creativity, good communication skills, a friendly demeanor, teamwork skills, attention to detail, cleanliness, and good personal grooming.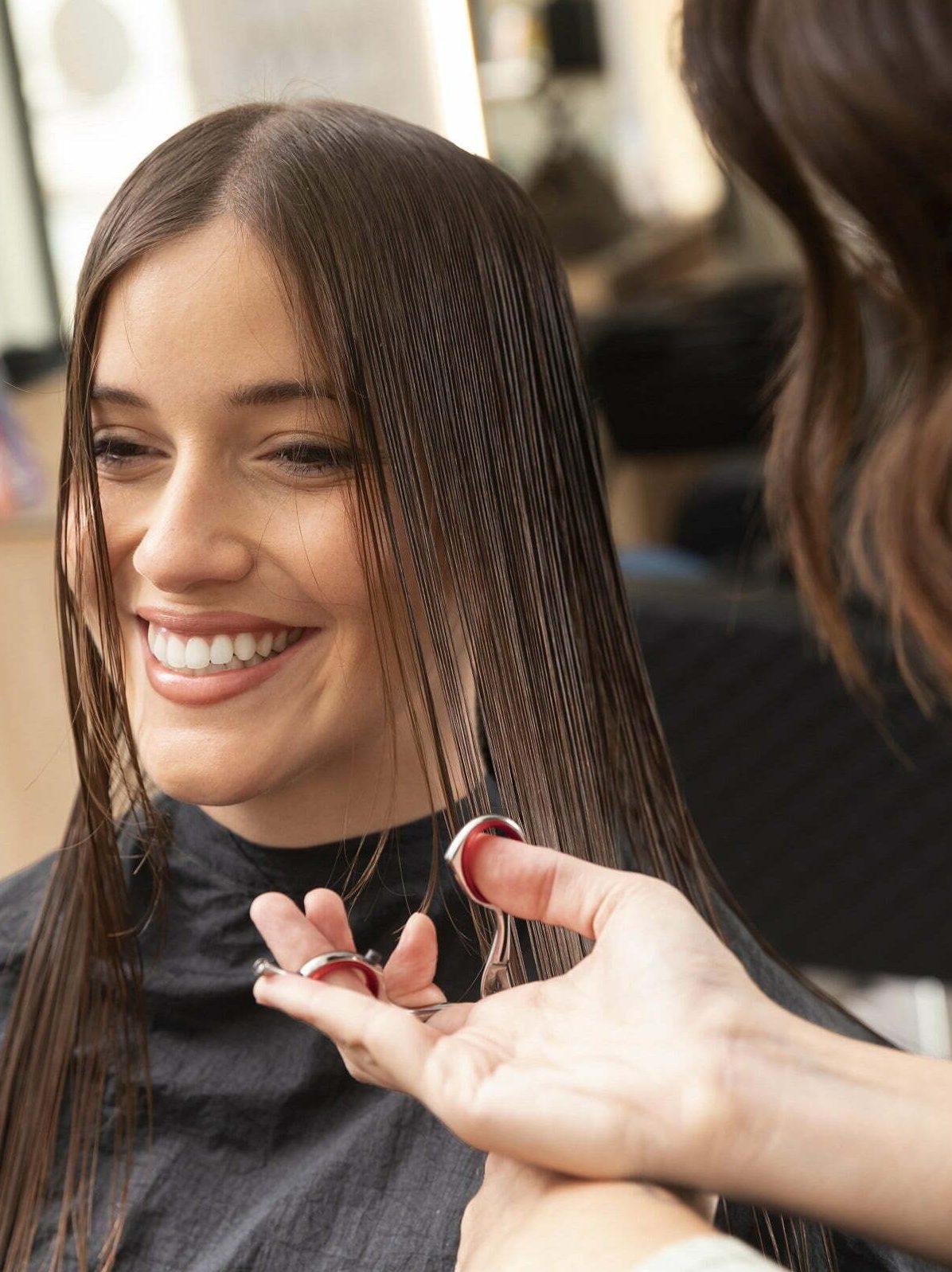 Who Is a Hairstylist?
In general, a hairstylist is just another word for a hairdresser. A hairdresser is a bit outdated, so the word hairstylist is more popular. Some salons, however, employ both hairdressers and hairstylists. The hairdressers work on shampooing, cutting, and coloring hair, while the hairstylists work on styles – curls, perms, updos, etc. A hairstylist can help you decide on the look you want and create the perfect hairdo for a special occasion.
Sometimes, we use the word stylist to refer to a hairstylist. A stylist can refer to various professions, including fashion stylists, beauty stylists, etc. A fashion stylist designs fashionable styles of clothing. Stylists can also refer to a writer or speaker whose style is renowned.
Are you a hair professional who has always dreamed of having your own hair salon suite? We believe that a hair salon suite rental is the best way to do so. Contact us to learn why you should rent a beauty salon now!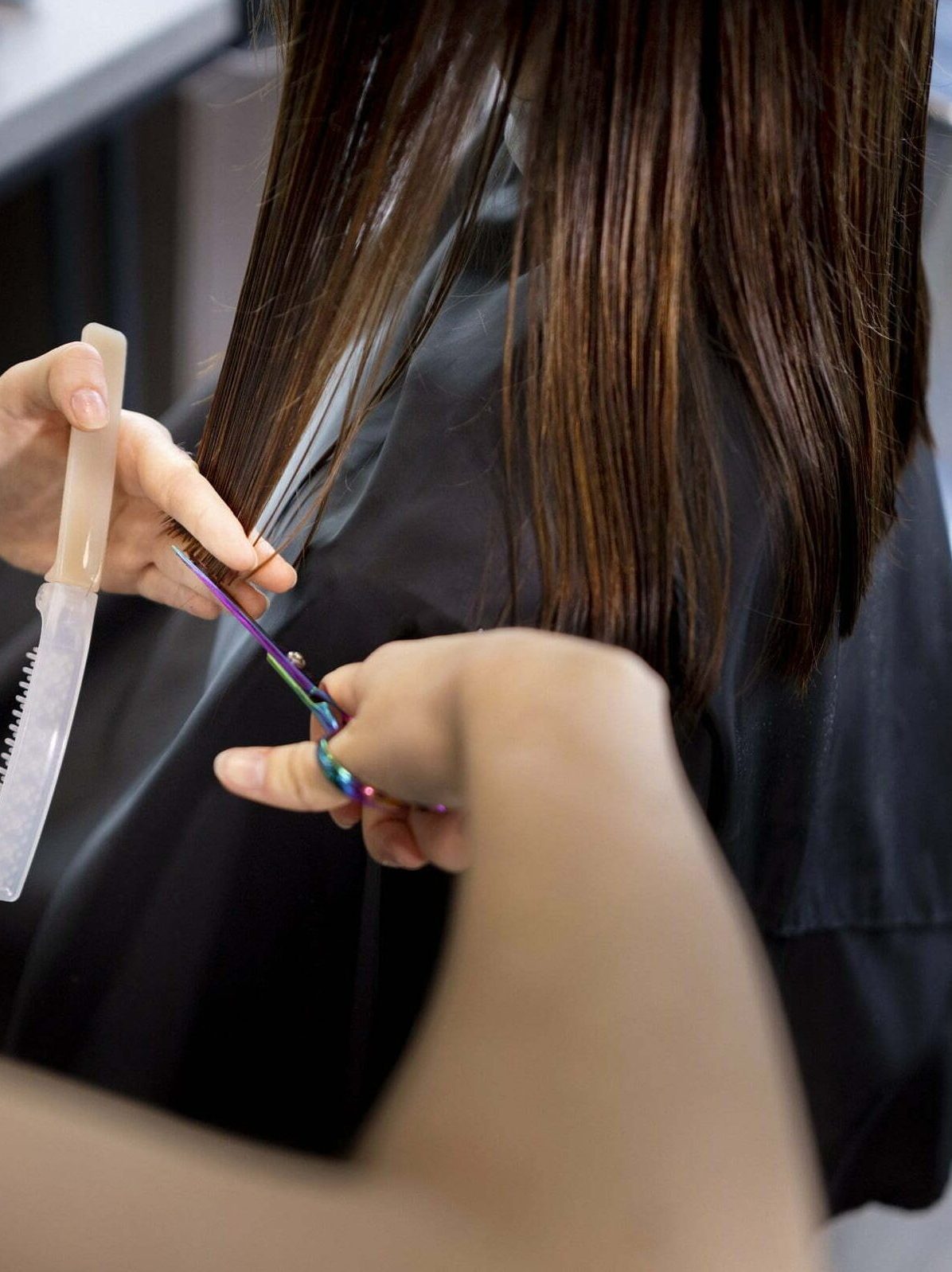 Differences
Now that we've talked about who a hairstylist and hairdresser are, let's see what their differences are:
Duties
Your hair professional's duties will differ greatly depending on whether you choose a hairstylist, hairdresser, hair color expert, or hair braiding specialist.
In general, hairdressers do not specialize in one particular area, haircuts, styling, or coloring, but rather have an all-encompassing focus. Hairdressers offer a wide range of services but rarely specialize in one business area.
Hairstylists, however, have a more established craft and knowledge of specific services. At Hair Essentials Salon Studios, we have stylists specializing in one or two crafts. Whether you need a hair color specialist or a hair braiding specialist, we have them all. Everyone can't be an expert at everything, so our team works together to help you achieve your perfect look.
Our hairstylists will create works of art, from expertly crafted curls to bombshell blowouts and styles. Our expert stylists will have you feeling red carpet-ready with their experience styling the most elite clients, including celebrities and professional athletes.
We even offer salon studios for rent, so if you're a stylist tired of working for others, call and schedule a tour, rent a salon suite, and be your boss.
Professional Training
Both hairdressers and hairstylists obtain their licenses from a cosmetology school, but hairstylists will typically specialize in their chosen fields. Hairstylists should attend hair conferences where they learn the latest techniques and treatments for hair. If you ask for a bob from a hairdresser, you will most likely get that to show the difference between their training. However, if you request a bob from a hairstylist, you are likely to receive a bob crafted for your features and style.
Where They Work
A hairdresser usually works in a spa or hair salon. Outside the spa or salon environment, a hairdresser is mainly focused on hairstyling since equipment like scissors, bleach, and chemical products are generally stored by the spa/salon itself. The hairdresser cannot take these items outside for hair styling.
Hairstylists work on a freelance basis according to the events, which may involve a lot of travel. As makeup and hairstyling are both great careers if taken together, a makeup artist can also try his hand at hairstyling. Increasingly more people are entering the hairstyling business, making a lot of money, and winning accolades.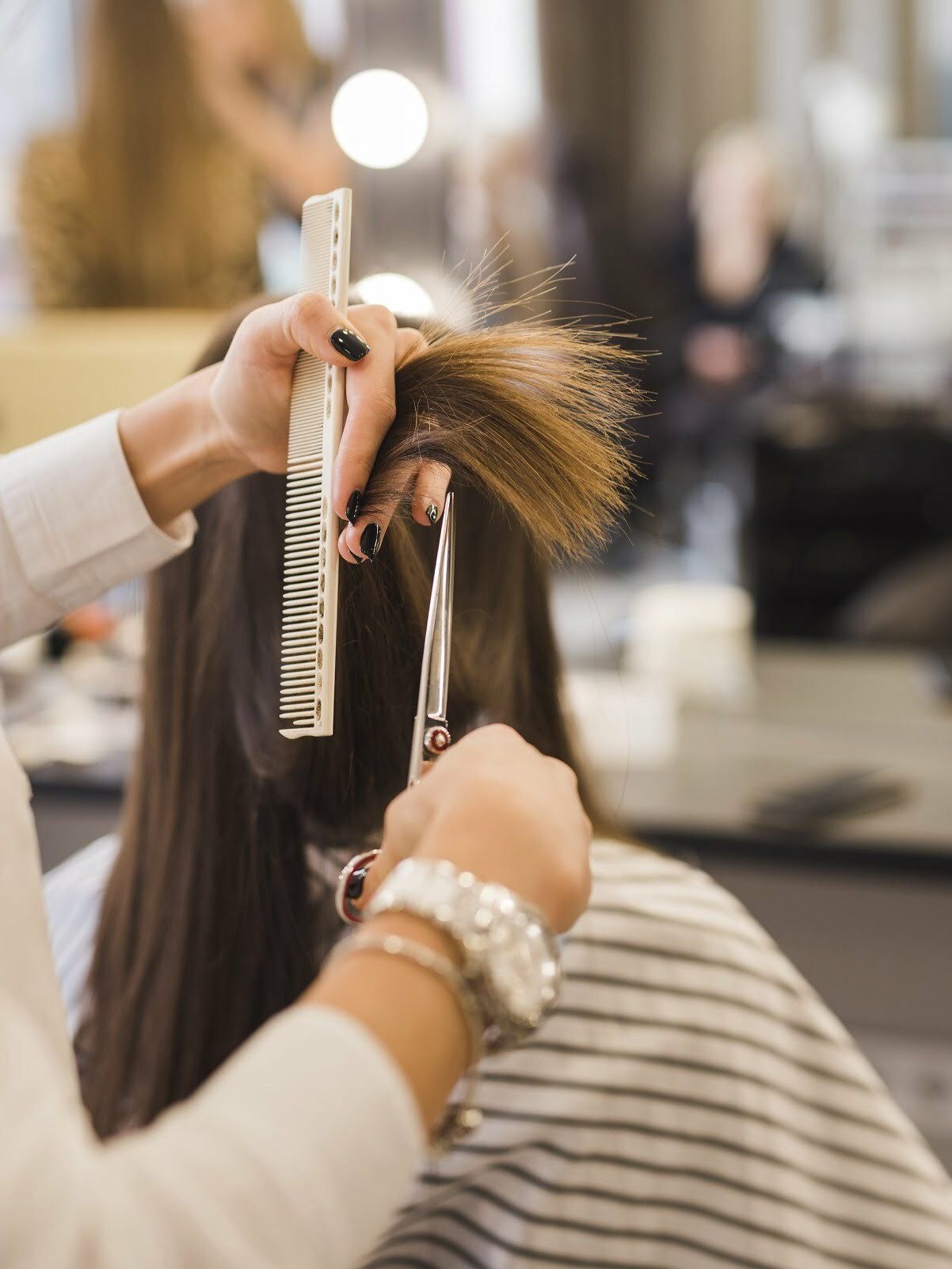 What we recommend for someone who's starting a career in the beauty industry is to consider a hair salon suite rental. We have different spaces for salons such as a barbershop available that will definitely suit your taste. Even better, you can design each salon to match your liking. From nail salon services to massages, we provide a wide range of beauty services. If you want to further your career in the beauty industry, contact us, rent a salon suite, and open your own salon at a reasonable price. Call now!
If this post was helpful to you, please leave us a 5-star review. It would help our business a lot. Thanks!