Have you ever dreamed of owning your own business, only you don't want to go through all the hassle? A turnkey salon experience can give you everything you need to convert your talents into steady revenue, and you can grow your business at your own pace.
Going the traditional route, on the other hand, requires much more work. You have to write a business plan and find a location, possibly secure a loan and remodel before opening day. That's a ton of work and expense, which means that the traditional method of opening a business is out of reach for many would-be salon owners.
Lease a Studio and Offer Your Gift to Your Loyal Customers
Leasing a studio means that you can market your business any way you wish. You can piggyback off an existing brand or start your own, such as "Your Name Hair Salon." Just think of it, you can open your doors whenever you want, and you can decorate if you prefer, though many salon rentals include relevant decoration as part of the deal. Nail salons will have wall art depicting beautiful nails, for instance, while hair salons will show individuals of all walks of life trendy new hairstyles.
The only thing you need to do is pay your rent on time. Many of these facilities offer 24/7 access with heavy security. Should a client need to come in after hours, you can accommodate them, because it is your lease, and thus it is your salon.
A turnkey salon experience allows you to lease a studio and open your doors without a single meeting with a loan manager. You will have all the furnishings and equipment required for your beauty specialty. Whether you work with skin, hair, nails, or muscles, your salon will be prepared for business right away. All that is required is you and your employees do your best to appease your clients.
Here are just some of the possibilities available to you when you lease a studio with a turnkey operation.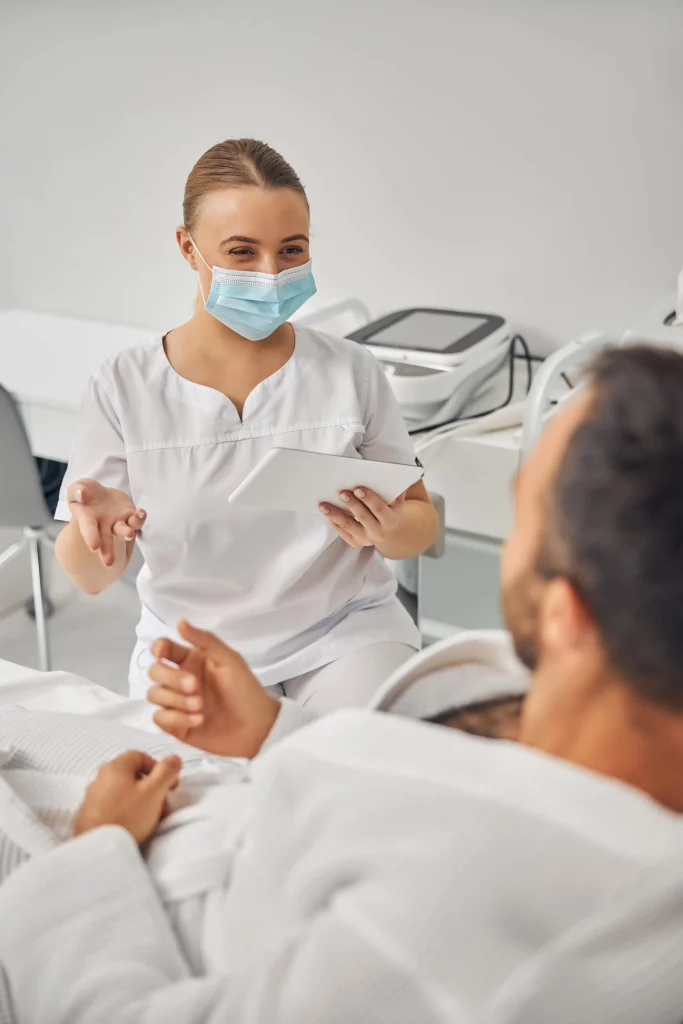 Nail Salon
When you lease a nail salon, you are offered everything you need to service your clients almost instantly. The furnishings are usually included, which means manicure tables fitted with UV light ballasts, racks and stands to showcase your inventory, and chairs for pedicures. Some salons may include furnishings for services like chair massage, facials, and waxing.
You can partner with a product brand or supply your own product like artificial nails, a range of polishes, lotions, art supplies, or whatever else you need to appease your customer base.
Hair Salon
Leasing a hair salon gives you access to roomy areas for customers to wait and your hairstylists to work their magic. Your salon is fitted with comfortable and fully adjustable chairs for services like haircuts and styling, shampoos (with bowls included), and chair massage.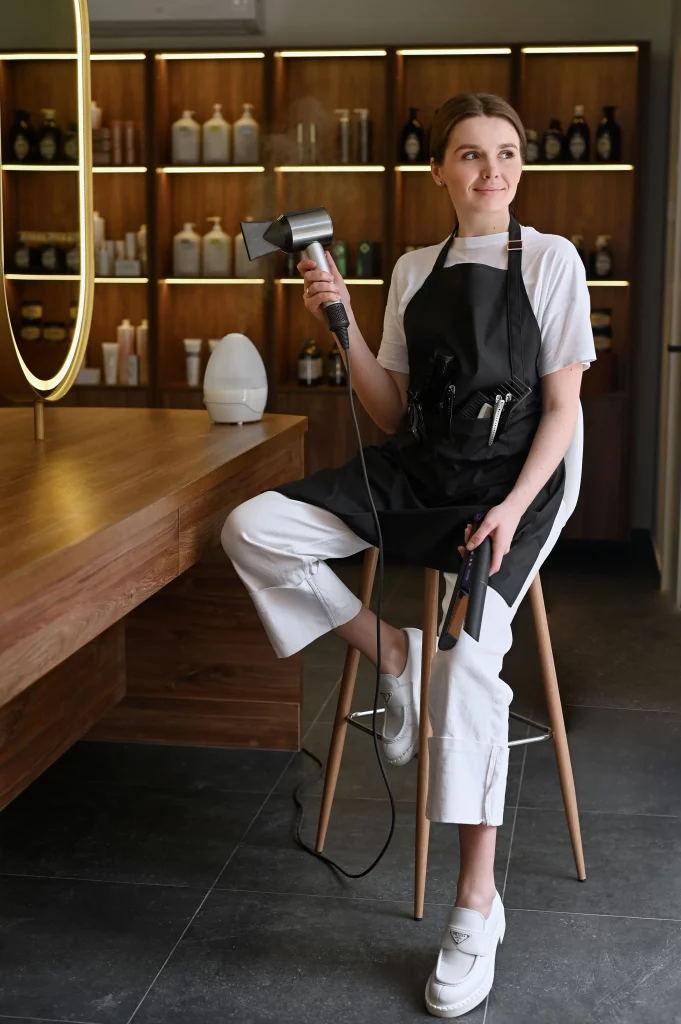 Hair Braiding
A client interested in hair braiding may not necessarily want to go to a hair or beauty salon. These individuals prefer someone who focuses solely on hair braiding. Hair braiding can take time, and so your customers deserve to sit in comfortable, adjustable chairs that let them relax while you and other stylists help bring out their true beauty. Turnkey hair braiding salons include furnishings and tools for services like micro braids, dreadlocks, interlocks, cornrows, kinky twists, individual braids, African hair braiding, Senegalese twists, Casamas braids, No Knots, Beyoncé braids, and more.
Beauty Salon
Lease a salon and turn your brand-new space into a beautiful sanctuary your customers will love coming back to. Choose the size of salon you want, and you can guarantee that your furnishings will be included. That means you'll have an elegant front desk area and organized beauty stations complete with an adjustable chair, attractive mirror, and all the tools and equipment your stylists need to make your customers happy.
As a turnkey beauty salon owner, you have the opportunity of connecting with other beauty professionals, allowing you to cross-promote your services with nail salon owners, massage therapy providers, and others, to further expand your business.
Eyelash Extensions
Eyelash extensions are extremely popular with individuals in their teens on up. When you lease a salon to offer eyelash extensions, you give your clients access to beauty beyond what nature gave them. You have access to comfortable chairs and all the equipment you might need for an enjoyable customer experience. 
Talk to a Beauty Professional at HESS!

Call Now!
Facials
Open a facial salon and offer true relaxation along with skin rejuvenation. No matter what size of area you prefer, you can guarantee that your facial treatment spaces will be private and serene. Customers will be able to ease back for an enjoyable experience while you work your magic on their cheeks, forehead, and chin. If you have ever thought about opening a salon and you are good at facials, a turnkey opportunity exists with your name on it.  
Weave
Women sometimes want a little more in the hair department. That is where an expert in sew-in weave comes in. A salon rental will allow you to showcase hair extensions and semi-permanent hairpieces that offer more volume, length, and pizzazz. Your shop will have the equipment for weave services, all you have to supply is the inventory.
Massage
Massage therapy salons should be serene locations where customers can come to get away from it all. When you lease a massage salon, you can guarantee that your parlor setting will be ideal for total relaxation.
From the inviting entryway to the elegant front desk and Zen-like massage rooms, your salon will have tables, hot stone warmers, and other equipment for a complete customer experience to be remembered.
Waxing
Waxing is an intimate practice that requires expertise and privacy. Salons that are turnkey for waxing services give you total control over your business, from beginning to end. You will have the waxing tables, wax warmers, and tools to perform your talents to the best of your abilities.
Wax for hair removal is an important service for both men and women. Whether they want hair removed from their face, shoulders, back, buttocks, intimate areas, torso, arms, or legs, you can give your customers exactly what you want, leading to top-star reviews.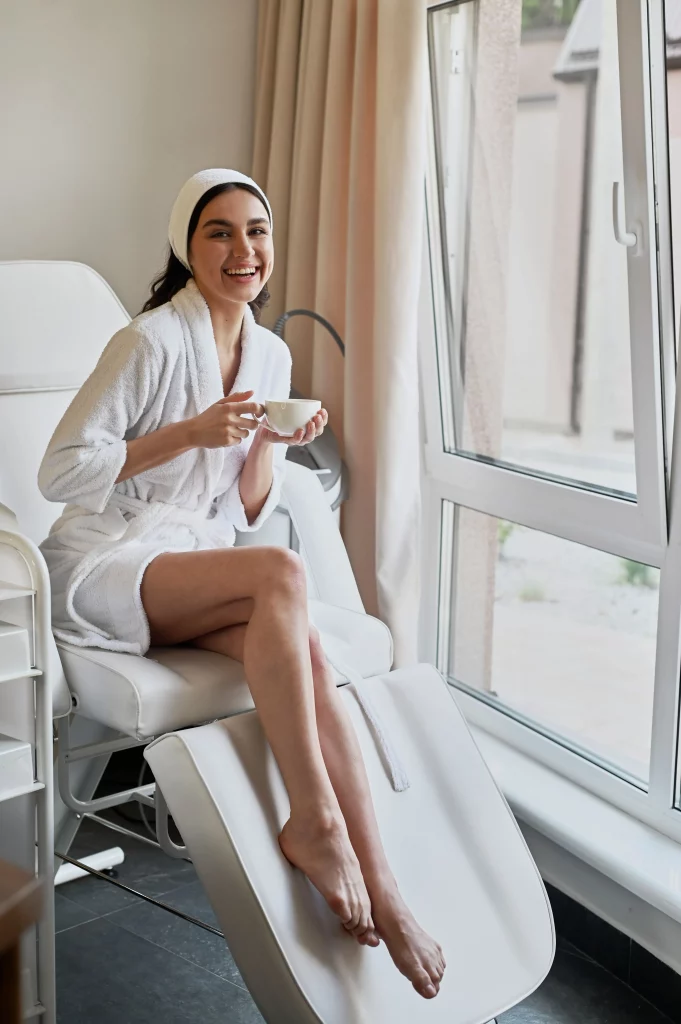 Hair Extensions
A salon that offers hair extensions will be mighty attractive for individuals looking for more hair than nature gave them. You can display hair extensions and hairpieces of every length, style, and attachment type, from permanent hairpieces to semi-permanent for long-term wear. Customers coming to the salon complex for a nail or massage appointment might love stepping into a hair extension salon, opened by yours truly.
Microblading
The process of using tiny blades and ink to fashion out-of-this-world eyebrows is a beauty method becoming more popular all over the world. People can finally get the eyebrow colors and shapes they want in just one or two appointments. Your microblading salon should be inviting and comfortable, with nice settings for consultations and fully stocked areas for the microblading procedure itself.
While microblading is popular, there are some who may confuse it for permanent eyebrows, and then there are those who have never heard of the procedure at all. A benefit of leasing a salon in a complex with other professionals like yourself is that there are always beauty-minded people walking by. These are men and women who have come in for a tattoo, cryotherapy, hair treatment, or waxing. People like that might want to give microblading a try, driving them right through your salon doors.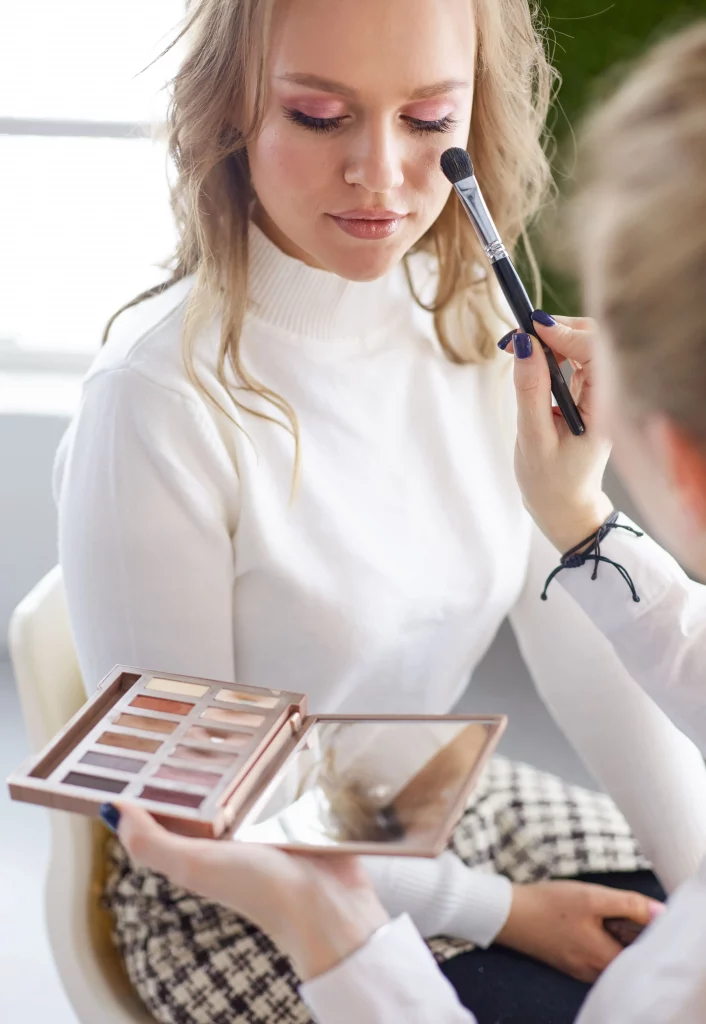 Make-Up Artist
Some people complain that it is difficult to find a make-up artist for events like weddings and baby showers. Leasing a salon dedicated to makeup artistry puts your business front and center, allowing customers to find you much more easily. Customers calling the salon leasing complex who ask about a make-up artist will be directed right to you. Then there is all the foot traffic that you are sure to encounter. As an artist, you will have your palette and much more, with comfortable makeup application areas, lights, mirrors, and the necessary tools. You can partner with a makeup brand and set up shop, offering your services and potentially a makeup product, boosting your revenue even more.
Eyebrow Threading
Instead of hunting for a location and going about the business of opening an eyebrow threading salon, why not rent a salon instead? A salon rental will give you a ready-to-go salon that you can start promoting right away. You will have all the seating and treatment areas you require. You will be able to apply your treatments carefully, and during mind-easing sessions, your customers will love to come back. You only have to pay rent, and you will be able to turn your talent for creating fuller and designer eyebrows into growing revenue for you and your family.
Henna/Tattoo
Henna tattoo artists are also welcome to showcase their talents in a salon leasing complex. Henna designs are temporary, but boy is they becoming more popular every day. Henna is popular for proms, parties, and for those who want to show off their unique sense of style. As a henna artist, you will have access to the comfortable chairs and treatment areas you need to provide your services. And, as an added benefit, people walking by for other beauty treatments are sure to be intrigued by the henna artwork, enticing them to inquire about where to get work done. That will drive more traffic to your henna salon, helping to expand your rental salon business.
Tattoo artists have the same benefit as walk-through traffic. Tattoo artists will have inviting entry areas where they can show off their designs for client benefit, and relaxing treatment areas where clients can settle in while you work. Imagine setting up your own tattoo salon in a high-end beauty complex and surrounded by other professionals, each of whom might want one or more permanent tattoos themselves.
Cryotherapy
While cryotherapy is catching on around the world, there are some who still haven't heard of this amazing fat-freezing technology. Opening a salon in a beauty complex lets you give customers access to cryotherapy so they can remove their stubborn fat in a few short sessions. When you lease a cryotherapy salon, you will have the equipment, as well as the waiting and seating areas that will leave your customers satisfied from the beginning of their appointments to the very end. You will have professional settings for consultations so that you can explain the services before you begin, and your cryotherapy equipment will have designated spaces so as to offer your customers comfort and relaxation during every appointment.
Talk to a Beauty Professional at HESS!

Call Now!
What Are You Waiting For? Rent a Salon Today!
There are three primary things holding most would-be salon owners from realizing their dreams.
No Time
They feel their life is just too hectic to start their own salon. When you lease a salon, you are in control. That means you can set your hours of operation however you want, as long as those hours are profitable for you.
No Money
Opening a salon requires a significant investment, which usually requires a few meetings with a loan officer. Leasing a salon allows you to move in and open your doors quickly with minimal time AND money investment. This is the best way to open a salon.
Apprehension
Starting any business can be frightening, but taking chances is what leads to greatness. If you have a talent, there are customers near you looking for someone with your very expertise. Rent a salon and unleash your gift unto the world, and you'll see there is plenty of loyal clientele just waiting to schedule an appointment.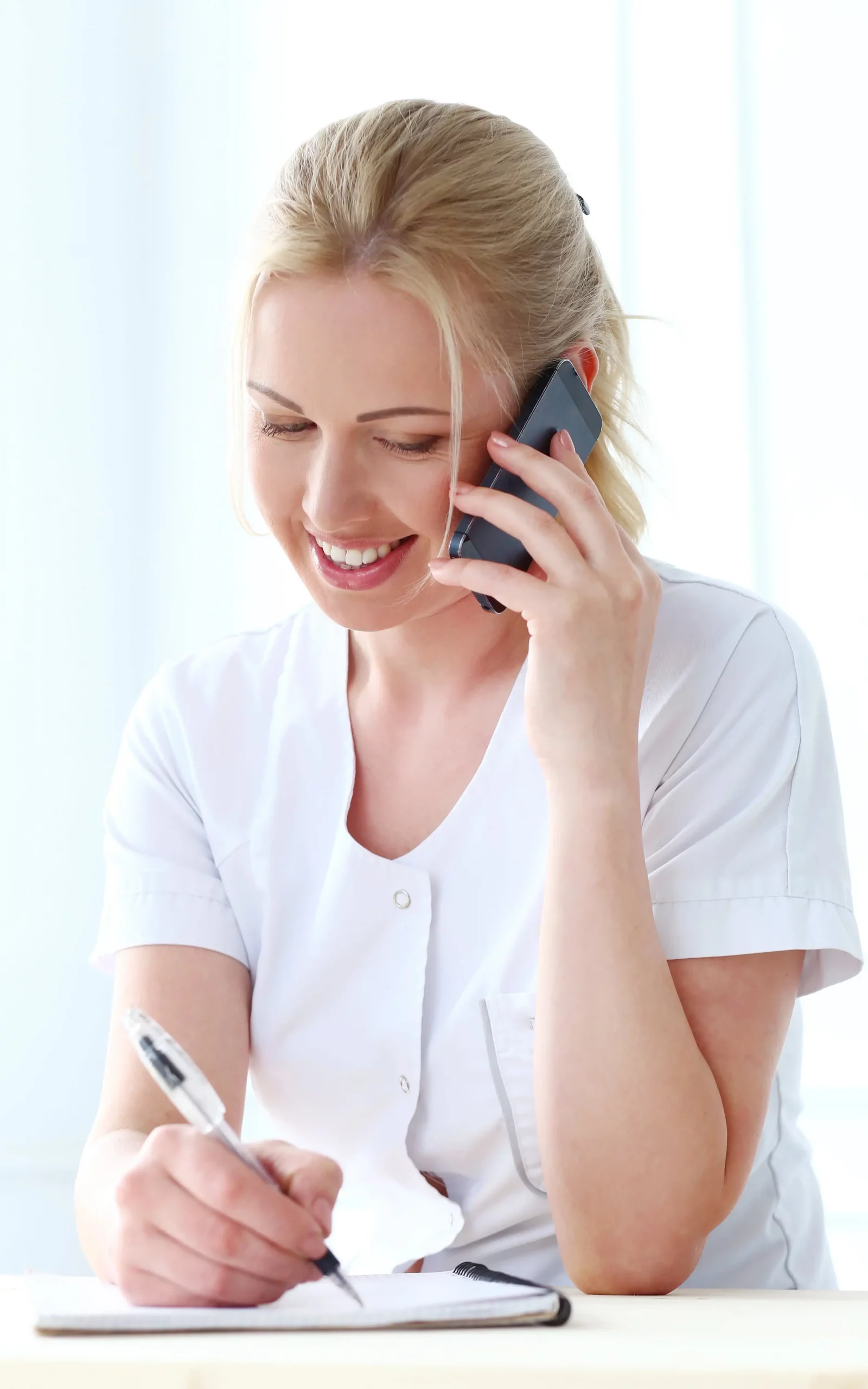 Where Can You Find Salon Rentals?
Hair Essential Salon Studios is where you can find a salon space with all the furnishings you need to offer your gift to the Ann Arbor area. If you do hair, nails, hair extensions, eyebrow threading, waxing, henna, or want to own a barbershop, call and schedule an appointment or visit our salon complex to see your future salon in person. 
With 24/7 secured access, plenty of parking for customers, all the furnishings and tools you need to open your business, the decoration required to open your doors, and the ability to cross-promote with other professionals, you owe it to yourself to call and learn more.
Are you a beauty professional? Ever dreamed of salon ownership but didn't know how to go about it? This is your chance. We offer deluxe salon suite rentals in & near Ann Arbor, MI. Call Hair Essential Salon Studios, where we can help you rent a salon for your ultimate calling.