It is evident that we need to take time to protect our nails from bacterial or fungal infections. If you take some time in a nail salon near you and manicure your nails, a pleasant feeling will come to you. Taking care of nails is vital for our health because we use our hands to do everything. Nails can indicate some diseases or health problems like liver disease and malnutrition.
The fingernails and toenails protect the tissues under them against infections. The space beneath the nails acts as a trap for many microbes and germs. So, it would help if you took care of your nails and regularly cleaned them. Standard and appropriate nail clippers are required to cut your nails weekly. When you take a shower, remember to clean the tissues under the nails.
We are the appropriate option if you are looking for a beauty salon to manicure in & near Ann Arbor. Our talented experts can help you reach what you wish immediately. We also offer salon studios for rent to help you fulfill your dream of opening your own salon suite. Call us now at (734) 808-3680.
Feel relaxed by protecting your nails
If you manicure your nails and use nail polish to make them attractive, you feel relaxed and healthy. Getting regular pedicures and manicures at a nail place is a helpful routine that boosts your health.
Self-grooming is a healthy habit that provides relaxation for your body and your spirit. We have the best nail salons, and our services can bring a total makeover for your nails. Connect to our beauty revolution and call us right away.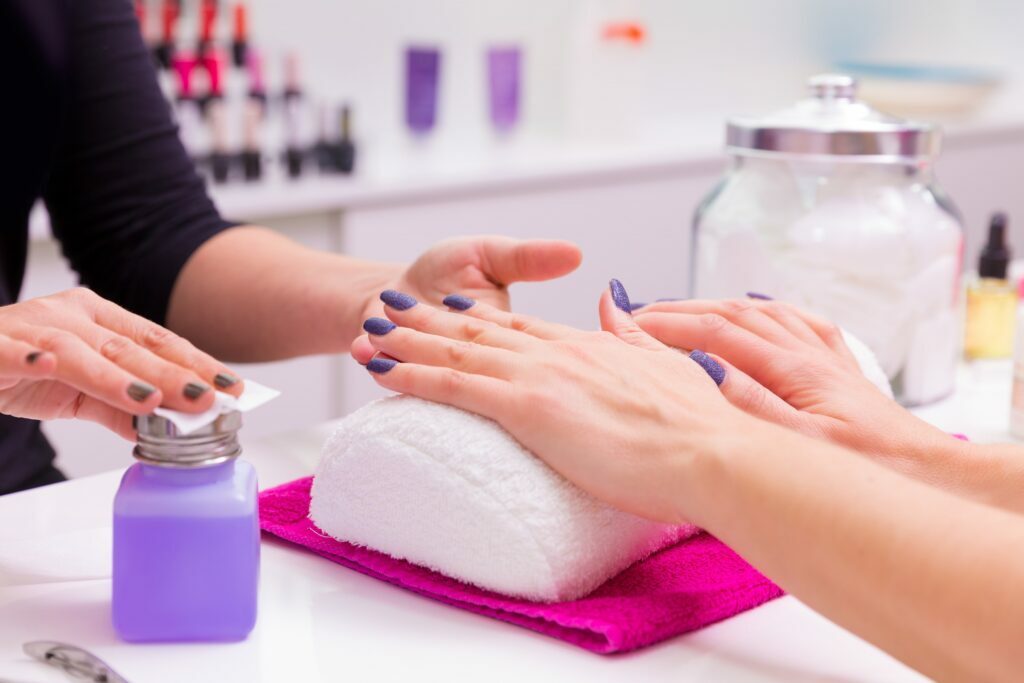 How to improve the health of our nails?
Painting nails is not just for aesthetic purposes; some valuable materials in nail polishing are healthy and organic. Some organic nail polish removers are available these days, and you can utilize them to get vitamins and minerals. Pay attention that you need to remove dead skin before using any nail paint. Try to moisturize your nails before applying polish; it'll help boost your nails' condition. Appropriate and organic nail polish will protect your nails against fungus and germs.
Why is nail care critical?
Nail care is essential due to many reasons. Here are some of them:
1- It'll make your nails stronger
Nail care is a great way to strengthen your nails and improve your health. Pamper yourself and manicure because different designs and colors can be helpful for your nails. As mentioned before, some vitamins and minerals are in nail polish or materials you use in nail treatment.
So, proper nail care makes you attractive and brings about more confidence. Nail care and treatment make your nails stronger than you imagine.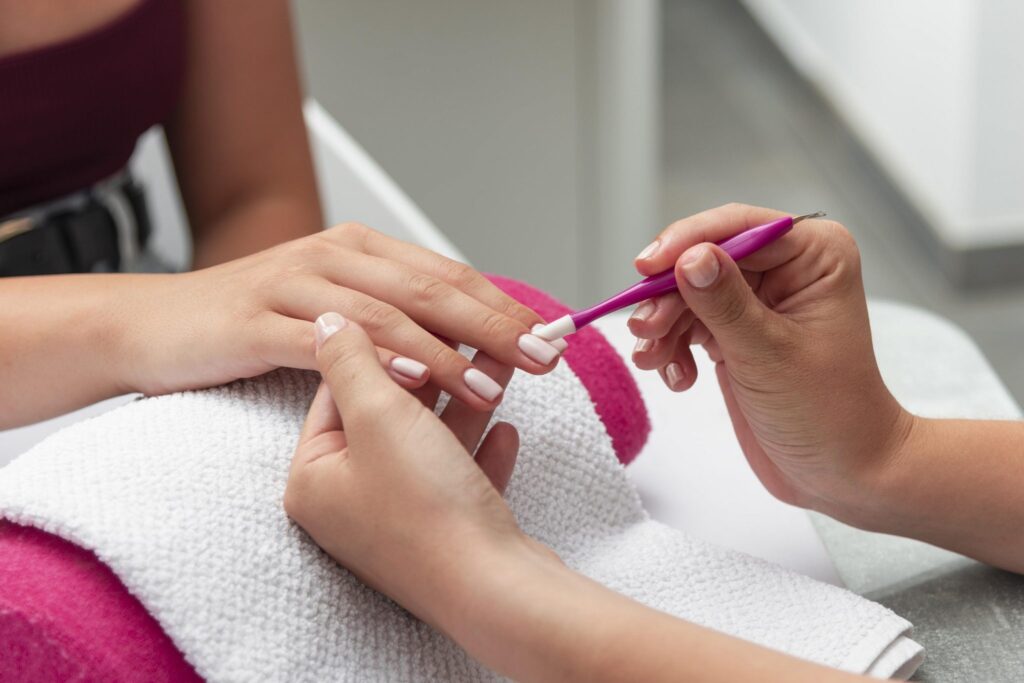 2- It'll indicate the situation of our health
Nails are made of the same material as your body, keratin. If you have a health problem, the first symptoms will appear on your nails. Any discoloration of the nails can indicate health issues, and you have to see your doctor soon.
3- It'll make you more attractive
Nail care can make the appearance of your nails more appealing. Well-groomed nails free from chips or cracks can make the best impressions. We are the best nail salon in Ann Arbor, MI. Our experts in our salon suite rentals are happy to provide you with the most appealing appearances. Call us now to get fantastic treatments for your nails. Our services make you feel free from stress.
4- Avoiding infection
Ignoring nails can cause illness or severe injury. Try to keep your nails short to protect them against various damages. The chemicals are detrimental to your nails, so avoiding them is better. Sometimes, it is not unavoidable, and you must use detergents or cleaning products. Gloves are necessary in this case to prevent the damaging effects of these chemical substances. Some organic detergents are available these days, a revolution in cleaning products.
5- It makes your soul stronger
Nail care will increase the attractiveness of your hands and feet. So, you are not worried about these body parts when facing people. Well-groomed nails are appealing, and you don't have to hide them from the public. All these statements mean your self-esteem and confidence will improve, and you feel stronger spiritually. Nail care is often an overlooked area. You deserve to look beautiful and spend time and money on your nails. Your nails should be cut and filed down because they are sharp and troublesome otherwise. We recommend you manicure at least twice a month to make your nails moisturized and healthy.
We offer the best manicure in and near Ann Arbor, and our history tells everything about us. We provide a vast list of beauty services, including a hair salon, estheticians, massage therapy, and barbershop, amongst many more. We have the most experienced and knowledgeable team members to help you. We also provide salon suite rentals that offer professionals the opportunity to run their own businesses. Contact us now!